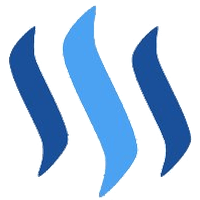 ---
Hello,
Today I write again for the challenge started by
@dragosroua
. The challenge focuses on writing for 30 days without interruption on some announced topic on that given day.. The details and topics can be read here:
30 days writting challenge
. I would recommend any newbie to go through the 30 days. It changes a lot the perception and your work ethic.
Today's topic is what is the best thing that has happened to me because of Steemit. That's another very deep question. There are so many things that have happened because of Steemit and I can not decide what's the best. Money is good but it's not the best because the hourly rate is equal to or even smaller than what I win with poker.
I will describe two things that I think are the best that happened to me because of Steemit.
The first topic is the blockchain validation. Yes, for me it was the necessary validation of the concept. You get the tokens for something where you put in time and work or where you invested. It is just like other investment form that I use and iseasy to understand. The transactions are super fast and cost nothing. On Bitcoin, I still keep my doubts because I can not link it with something tangible. It takes very strong miners to create units of value. And Bitcoin was / is much slower and it costs something. Each transaction costs unlike the transactions on Steem.
Through validation by Steem, my thoughts have changed in relation to the blockchain concept. The technology is much riper than expected and it's accessible to anyone, not just computer experts.
The second theme is the world opening. You trift and make friends with people you would never have spoken normaly. The world is divided in the different social environments. You almost never get out of your environment where most people have common interests or passions. Here I discovered super people. I also met with these people in person. That changes so much in the matter. I work with people I will never see or even see. I feel that this personal contact is missing. Luckily on Steem you get the chance to meet others. And as I said before, I think it's great that people, regardless of their social class and background, can communicate with each other on the same level. This is more than gold value for me.
What is best for you that happened because of Steemit?
Hallo,
heute schreibe ich wieder für den von
@dragosroua
gestarteten Challenge. Man sollte auf gewisse Themen die täglich kommen 30 Tage lang ununterbrochen schreiben. Die Details und die Themen kann man hier lesen:
30 days writting challenge
. Ich würde es jeden Neuling empfehlen einmal die 30 Tage durch zu halten. Es ändert vieles.
Das heutige Thema ist was ist das Beste was passiert ist für mich wegen Steemit. Das ist wieder eine sehr tiefgehende Frage.Es gibt so viele Sachen die passiert sind wegen Steemit und ich kann mich nicht entscheiden was das beste ist. Geld ist gut aber es ist nicht das Beste weil den Stundensatz ist gleich oder sogar kleiner als den was ich mit Poker gewinne.
Ich werde zwei Sachen beschrieben die ich denke es sind die Besten was mir passiert ist wegen Steemit.
Das erste Thema ist die Blockchain Validierung. Ja, für mich war es die nötige Validierung des Konzeptes. Man bekommt die Tokens für etwas wo man Zeit und Arbeit reingesteckt hat oder wo man investiert hat. Es ist genauso wie bei anderen Anlage Formen die ich benütze und einfach zu verstehen sind. Die Transaktionen sind super schnell und kosten nichts. Bei Bitcoin habe ich immer noch bedenken weil ich kann es nicht verknüpfen mit etwas anfassbarem. Man braucht sehr starke Miner um Werteinheiten zu schaffen. Und Bitcoin war/ist viel langsamer und es kostet was. Jede Transaktion kostet im Gegensatz zu Steem.
Durch die Validierung durch Steem haben sich auch meine Gedanken geändert in Bezug zur Blockchain. Die Technologie ist viel reifer als gedacht und es ist für jedem zugänglich, nicht nur für die Computer Experten.
Das zweite Thema ist die Welt Eröffnung. Man trift und befreundet sich mit Leute die man nie anders angesprochen hätte. Die Welt ist aufgeteilt in den verschiedenen sozialen Umfelder. Man kommt fast nie raus aus seinem Umfeld, wo die meisten Leute haben gemeinsame Interessen oder Leidenschaften. Hier habe ich super Menschen entdeckt. Mit diesen Menschen habe ich mich auch persönlich getroffen. Das ändert so vieles an der Sache. Ich arbeite mit Menschen die ich nie sehe oder sogar nie sehen werde. Ich spüre das hier dieses persönliche Kontakt fehlt. Zum Glück auf Steem bekommt man die Chancen um sich mit anderen zu treffen. Und wie schon erwähnt, ich finde es super das Leute unabhängig von ihrer sozialen Schicht und Herkunft mit einander auf einer Ebene kommunizieren können. Das ist für mich mehr als Goldwert.
Was ist für euch das Beste das passiert ist wegen Steemit?
---