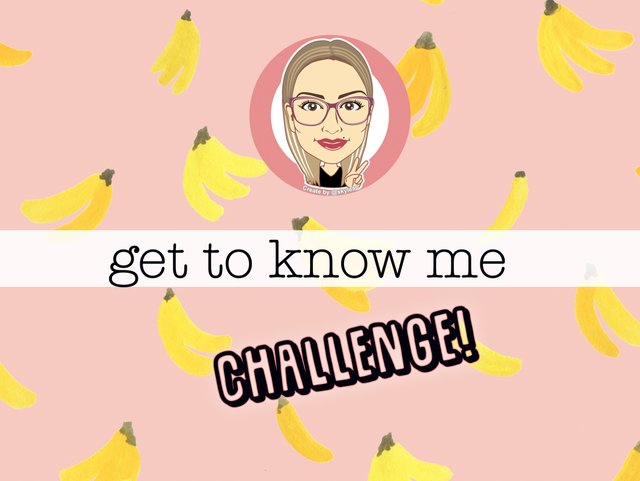 Oh gosh! A HF20 challenge by @anomadsoul. This can only mean two things! 1) WE CAN POST ON STEEMIT AGAIN 🎉 and 2) Steemfest is approaching at a rapid speed! (everytime I see @anomadsoul's handle it reminds me of this fact. I don't know why 😱)
So the wonderfully creative @anomadsoul has conjured up this fun contest for those suffering from Steem posting withdrawal. The challenge is do a little summary of ten posts, that tell who you are.
Did I do that? No, of course not. I got carried away, as per usual, and went to steemd.com, and literally searched for every post I have ever written. I know, rolls eyes, what is wrong with me?! It only took me an hour or so 😬. It helped me come to a few conclusions, which I will elaborate on as we get through this post.
Firstly - I am so NOT a noob any more! Yay for me!
One - My Intro Post!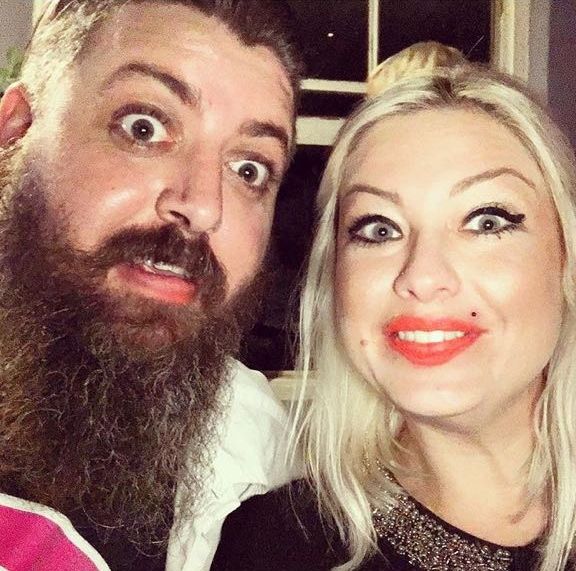 OMG ! What a knob I was/am(?). Reading back, I love myself a little bit. Is that okay? I was so fresh and excited when I wrote that post. It brings back some sweet feelings, re-reading this.
I quote myself "We heard one can make a few bucks on Steemit. That's cool. But you know what we find the most appealing...? The community spirit. The united front of people who are against mass social media sites like Facebook. It's fucking punk rock, man."
LOLZ, MewMew! Read the rest of the post here!
Secondly, I love cats. Probably too much. 🤣
Two - A Few Cat Posts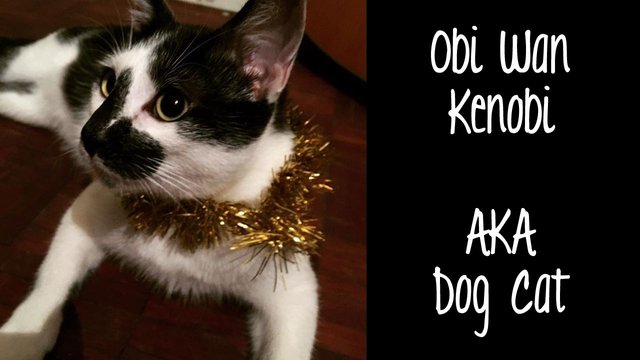 In Obi Wan Kenobi - AKA Dog Cat Extraordinaire, I wax lyrical about my sweetest boy cat. The images are not displaying in this post any more... Anyone know why?
I quote "Tonight, while editing some photos for a few future posts, I came across the sweetest photo of my boy cat, Obi, being assistant food mew-tographer📷. Obi for short, and Obi Wan Kenobicat in full. I thought I would share some pics, and tell you a little about his naughty cat butt!"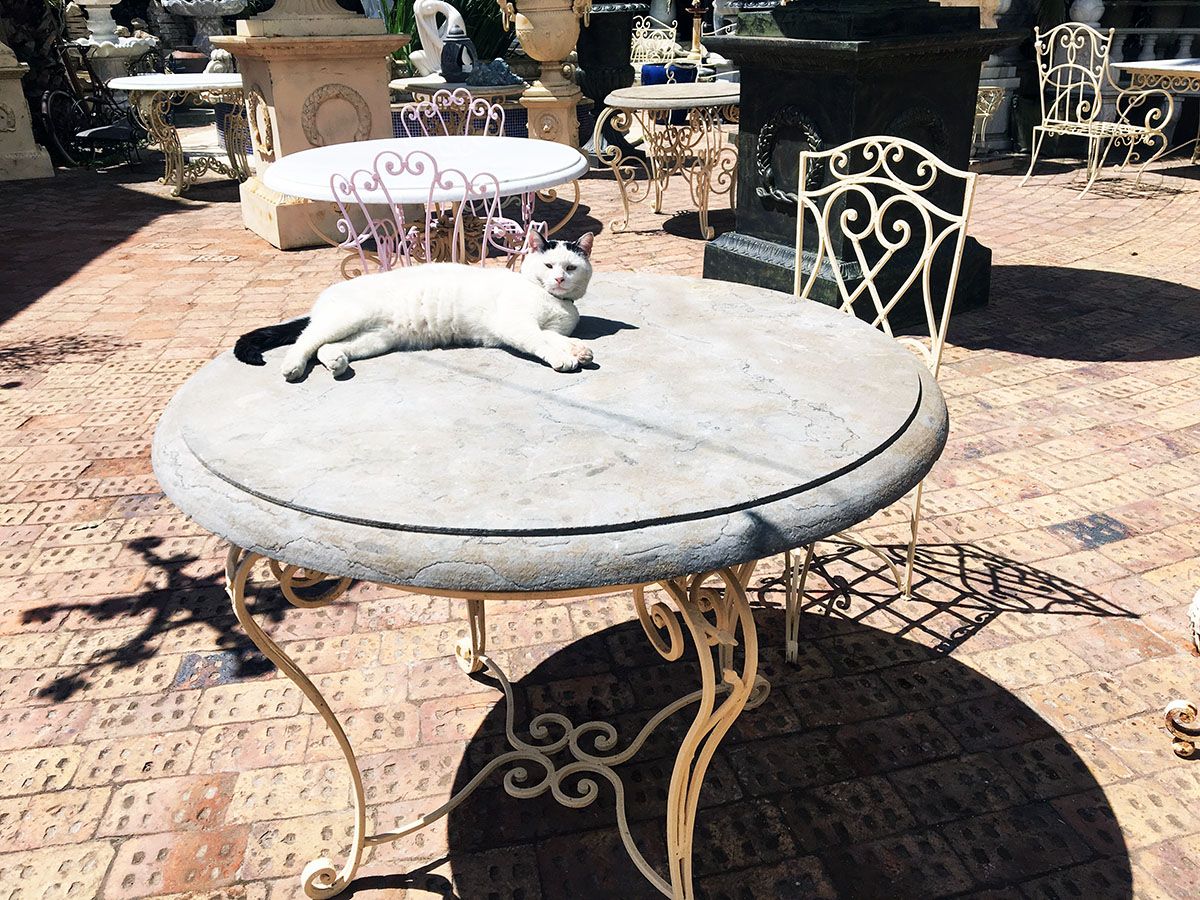 In Cats Do the Darndest Things, I talk about how in the world I came to have FOUR cats. FOUR!
I quote "This is the original Princess Mew Mew. Her name is Princess Kimberly Jane (OMG WHAT IS WRONG WITH ME???), but now she is just Kimmi, or Kimchi. I've had her for about six years now, and she is the prissiest bitch you will ever meet. I always say that if she could talk, she would be a stuck up well to do French lady, like straight outta Aristocats." 🤪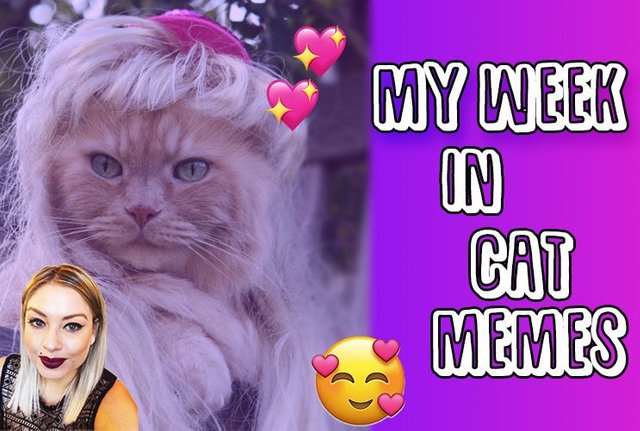 Okay, ONE MORE CAT POST. I wrote My Week in Cat Memes. I thought myself very funny that day, so I described my entire weeks via means of cat memes. It's funny. In my opinion lol.
I won't quote myself here. I'll just leave Wednesday's meme here, to get you curious as to why I was late for work.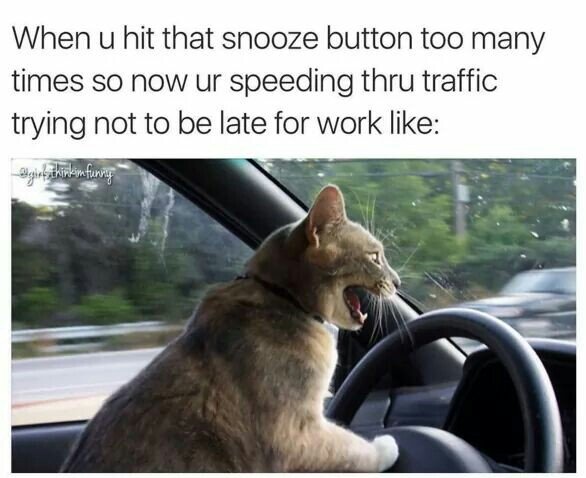 Three - I Love Everybody
I love Steemit for many reasons, but one of the most prominent is the community. I have made some amazing friends here, and I always try to support when I can.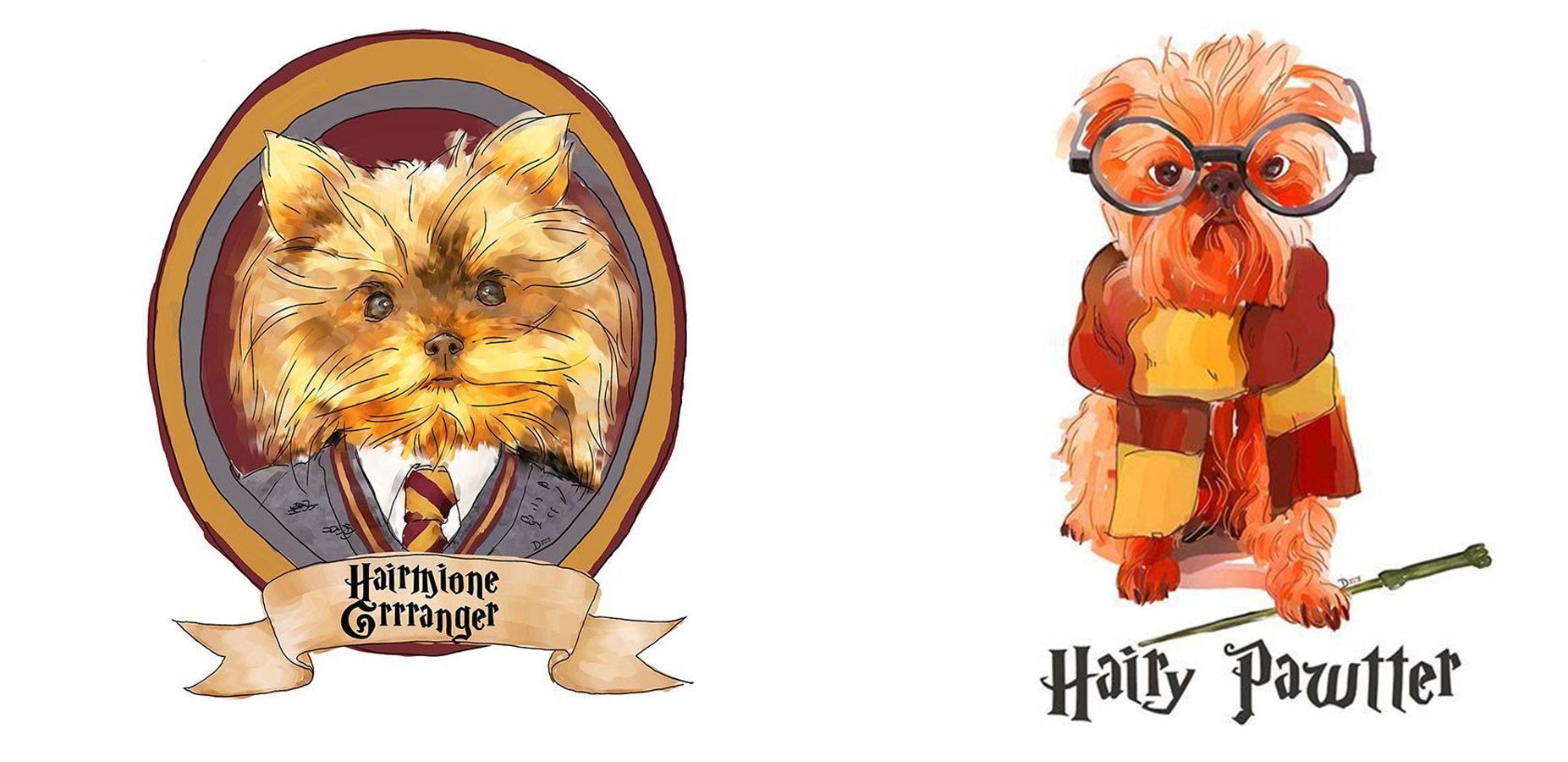 I have followed @donnadavisart for a long time, and in the beginning was very upset that her posts weren't doing well. So I wrote a post to tell everyone how great she is. It's here. BUT SERIOUSLY - if you don't know her amazing art, check it out!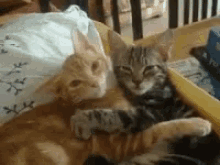 Source
I love to help! This falls under the I Love Everybody tag lol. My wonderful friends @locke and @cryptokraze started @sei, teaching people in Pakistan about Steemit and English. I wrote about it (here), and through this started to follow and upvote a few people from Pakistan that I would never have met if it was not for these amazing dudes!
Four - I am a Foodie Nut
I have come SO far in my food styling, and it is all because of wanting to produce amazing content for Steemit! THANK YOU STEEMIT!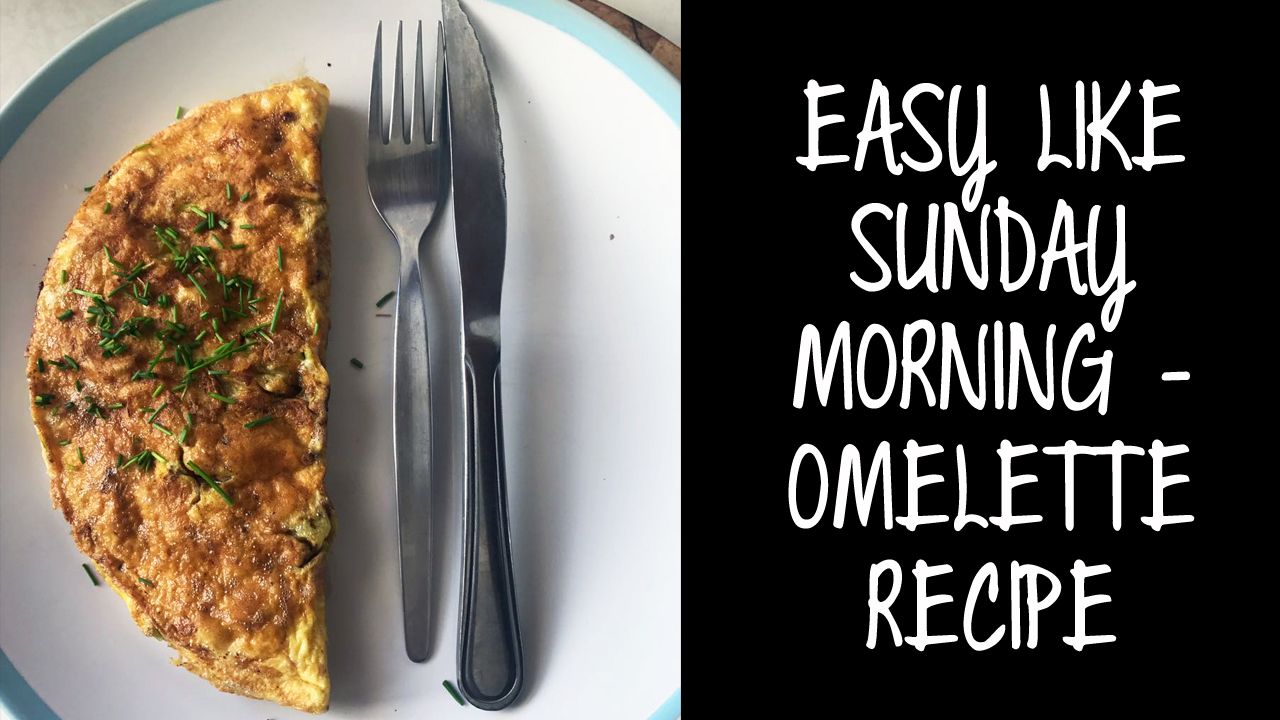 In the beginning my food styling skills were non-existent, and my photoshop/design skills were minimal. This omelette recipe post was one of my very first foodie posts on Steemit ever.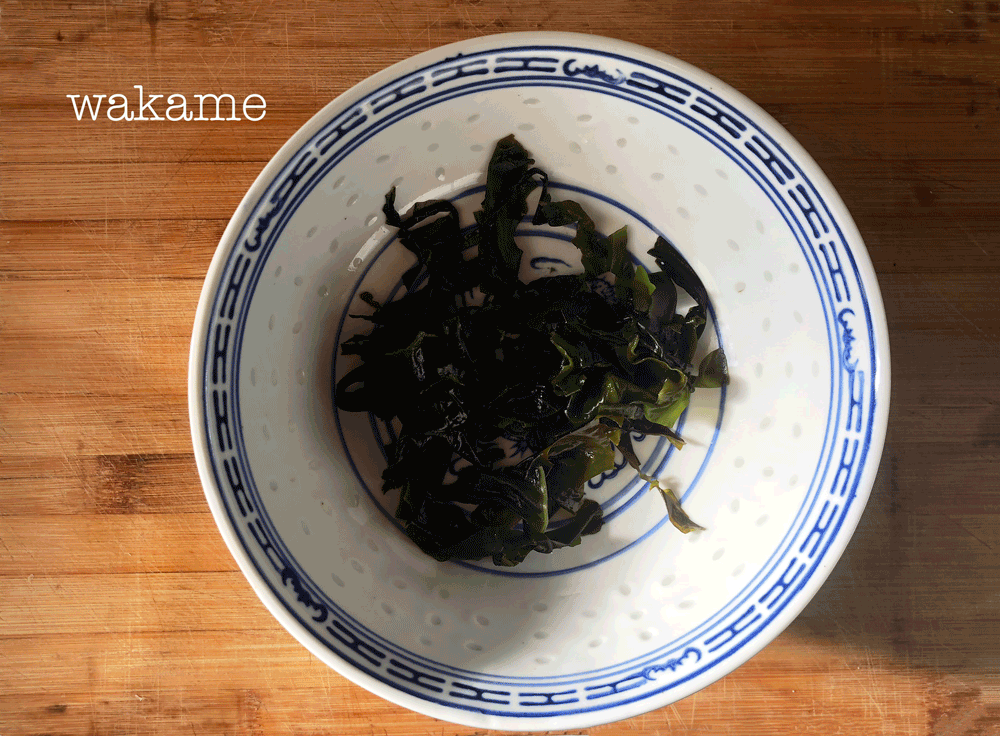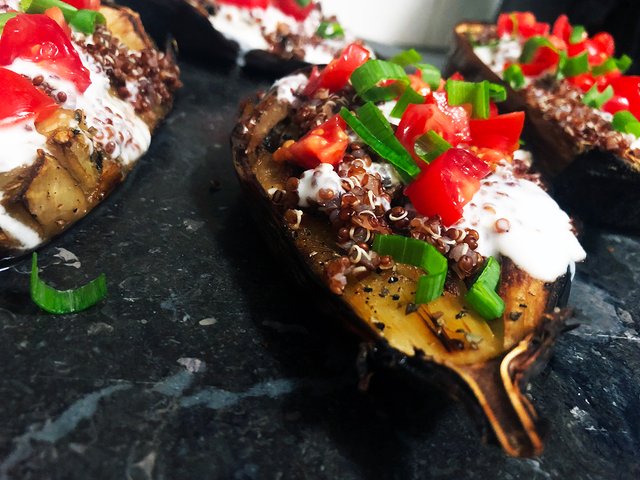 A few weeks ago, I actually did a round up of my food posts I had written over the past year and a bit. There was so much content! I was super proud of myself, and it was also so cool to see my progress. Check out every food post I have written here
FIVE - I Am Proudly South African!
Okay, okay, @anomadsoul told us not to get political. It's a bit difficult when you are a South African.
I'd like to write more about politics here in SA, but one, I'm not brave enough, and two, I think I'd probably get way too upset.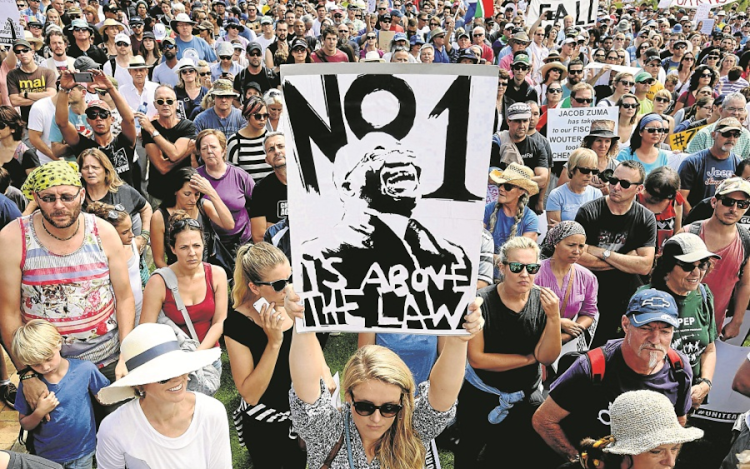 In this post I speak about a South African artist Brett Murray who does some wonderful political artwork.
I quote "How fucking sad that so many people fought for freedom, fought with their lives for our country and now these corrupt politicians' have allowed their greed to ruin our precious country. South Africa has a high poverty percentage, and work is scarce, even for those with an education. Goddammit, I am angry!"
This is one of the posts I am most proud of. Yes, it is political, but it is also emotional and well written.
It's my thoughts and sentiments after the elections this year.
If you read just one of my articles, read the above one. I'm proud of it.
I quote "I hope for change. I hope that corruption is abolished. I hope that my hope is not false. I WANT to stay. I want to have babies, and I want them to be South African. I want them to feel the African sun on their skin, while playing with their friends in the sand. I want them to defined by their intelligence and honesty, and not by the colour of their skin."
SIX - I Love to Give Back
Okay, I suppose this kind of falls under the I Love Everybody heading, but I really do love to give back to the community. I have run three or four contests since joining steemit, and always love to reward those who took part.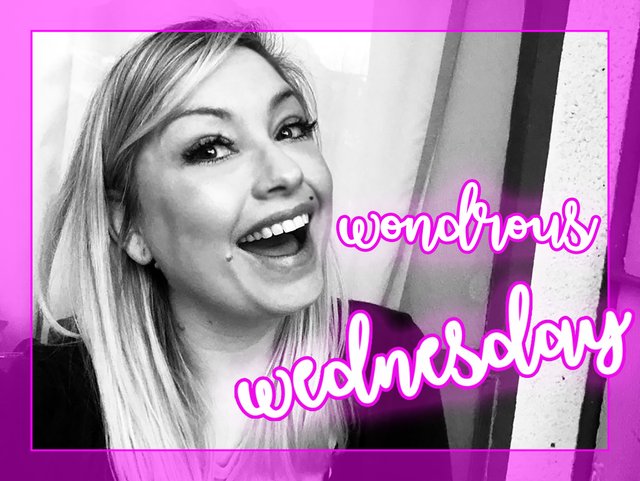 My most recent contest was Wondrous Wednesday, where I asked people to list things they were grateful for. We had so much fun, and I loved choosing and rewarding the winners.
SEVEN - I Love Writing Fiction
I have always loved writing fiction and poetry, but Steemit really pushed me to be creative and get some stories out there!
I wrote a funny little poem about cats, which was inspired by some special people here on Steemit. It's here
Inspired by the same amazing people @thewritersblock, I caught fire and wrote my first ever short story. It would never have become so polished without the amazing editors in The Writer's Block. Give it a glance here
An excerpt :
The woman appeared to be stuck in her chair.
The two wait staff tugged on her portly arms, but she was firmly wedged into the high wooden chair. Quite a scene unspooled around the voracious sushi lover.
Three small Malawian waiters wedged their arms between the woman and the chair, while a minuscule Chinese woman pulled as hard as she could on the puffing woman's wrist.
No luck.
And, then, I wrote a very serious short story about a homeless lady. I don't know where it came from, it just appeared in my head. I'm proud of this one.
I walked past the Rastafarian beggar on the street, her wares laid out in front her. "Please sister, score us a fiver there."
My heart bled at the sight of her ragged clothes, bare feet and thin, worn face. "Sure, babes. Here we go." I handed her a five rand coin. Our hands touched for the slightest moment and I felt her rough, cold skin on mine. I looked into her eyes and saw only hopelessness.
EIGHT - I Love to Get Personal
This is what I meant in the beginning of this post. I reached a conclusion. I really love sharing personal escapades on Steemit, and really want to do it a little bit more in the future. I will just treat Steemit like my diary, and open up. It's fun, it's a relief, and I love interacting with other Steemians via these stories.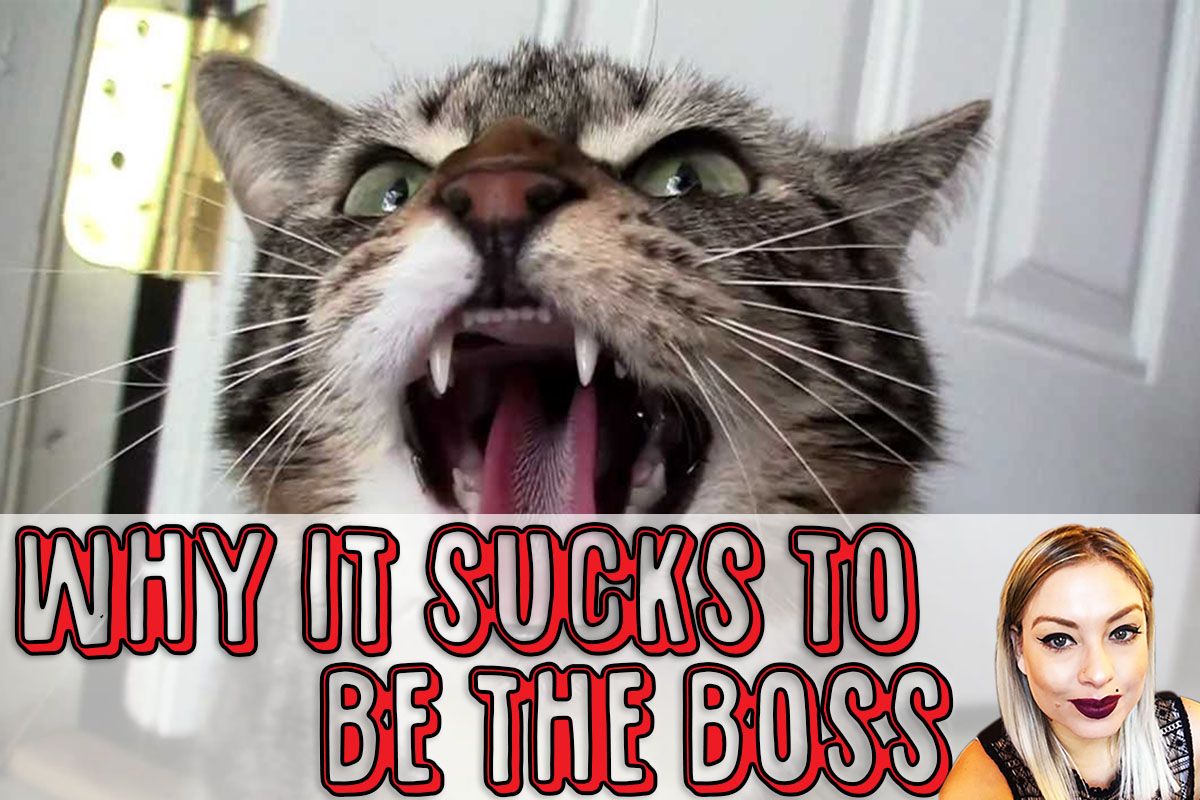 Yup - I open up here about a hectic time I had at work when I caught an employee drinking. I really enjoyed sharing this with my Steem Fam.

OMG! I got scammed! Real Fiat Money! This was horrible.
---
Sorry for going completely head first and way over the top in this challenge, but this is just me. Completely carried away at all times!
Thank you so much for this fun challenge @anomadsoul !
I nominate my lovely friends @bigtom13, @oodeyaa and @nancybriti 🌸 You guys rock!