Hello,
It was another full week that passed quickly. I was traveling for work for 4 days. It is still a very stressful time.
Unfortunately, I was only twice this week in the gym where I trained my back and my legs. I have a few back problems, and when I do not even dive that week, I feel pain. I also try to correct my position because I am not staying straight. This is one of my main goals until Christmas, this correction of the position.
The diet was not optimal. I had to eat 2 times in the evening with the customer where there were many carbohydrates. Soon I will have two weeks vacation where I want to sleep more and eat properly. We will not travel anywhere for different reasons.
I was also active with the main project. It's going very hard and I have to put in a lot more energy. Luckily I got help from a friend now. Everything must work by December otherwise it will be very difficult.
I only played poker on a pack, just for fun. It was good and I got used to tasting again.
Everything went well on the Steem world. I was at
@steem.camp
and met some cool Steemians. I enjoy writing and try to be more active.
The
@ro-witness
, our witness works well. We are at number 78 now and try to climb. Thank you for your support and votes!
Until next week!
Hallo,
es war wieder eine volle Woche die schnell vorbei gegangen ist. Ich war 4 Tage unterwegs für die Arbeit. Es ist immer noch eine sehr stressvolle Zeit.
Ich war diese Woche leider nur 2-mal ins Fitnessstudio wo ich den Rücken und die Beine trainiert habe. Ich habe ein paar Rücken Probleme und wenn ich den nicht einmal in der Woche trainiere tauchen schmerzen auf. Ich versuche auch meine Position zu korrigieren weil ich nicht gerade stehe. Das ist einer meiner Hauptziele bis Weihnachten, diese Korrektur der Position.
Mit der Diät ging es nicht optimal. Ich musste 2 mal am Abend essen mit dem Kunden wo es viele Kohlenhydrate gab. Demnächst werde ich zwei Wochen Urlaub haben, wo ich mehr schlafen möchte und richtig essen sollte. Wir werden nirgendwo reisen aus verschiedene Gründe.
Ich war auch aktiv mit dem Hauptprojekt. Es geht sehr schwer voran und ich muss viel mehr Energie reinstecken. Zum Glück habe ich jetzt Hilfe von einem Freund bekommen. Bis Dezember muss alles funktionieren sonst wird es sehr schwer sein.
Poker habe ich nur auf lucksacks gespielt und das nur aus Spaß. Es war gut und ich habe wieder Geschmack gewohnen.
Auf der Steem Welt ging alles gut. Ich war beim
@steem.camp
und habe ein paar coole Steemians getroffen. Ich habe Freude am schreiben und versuche aktiver zu sein.
Das
@ro-witness
, unser Witness funktioniert gut. Wir sind auf Platz 78 jetzt und versuchen zu steigen. Vielen Dank für eure Unterstützung und Stimmen!
Bis nächste Woche!
---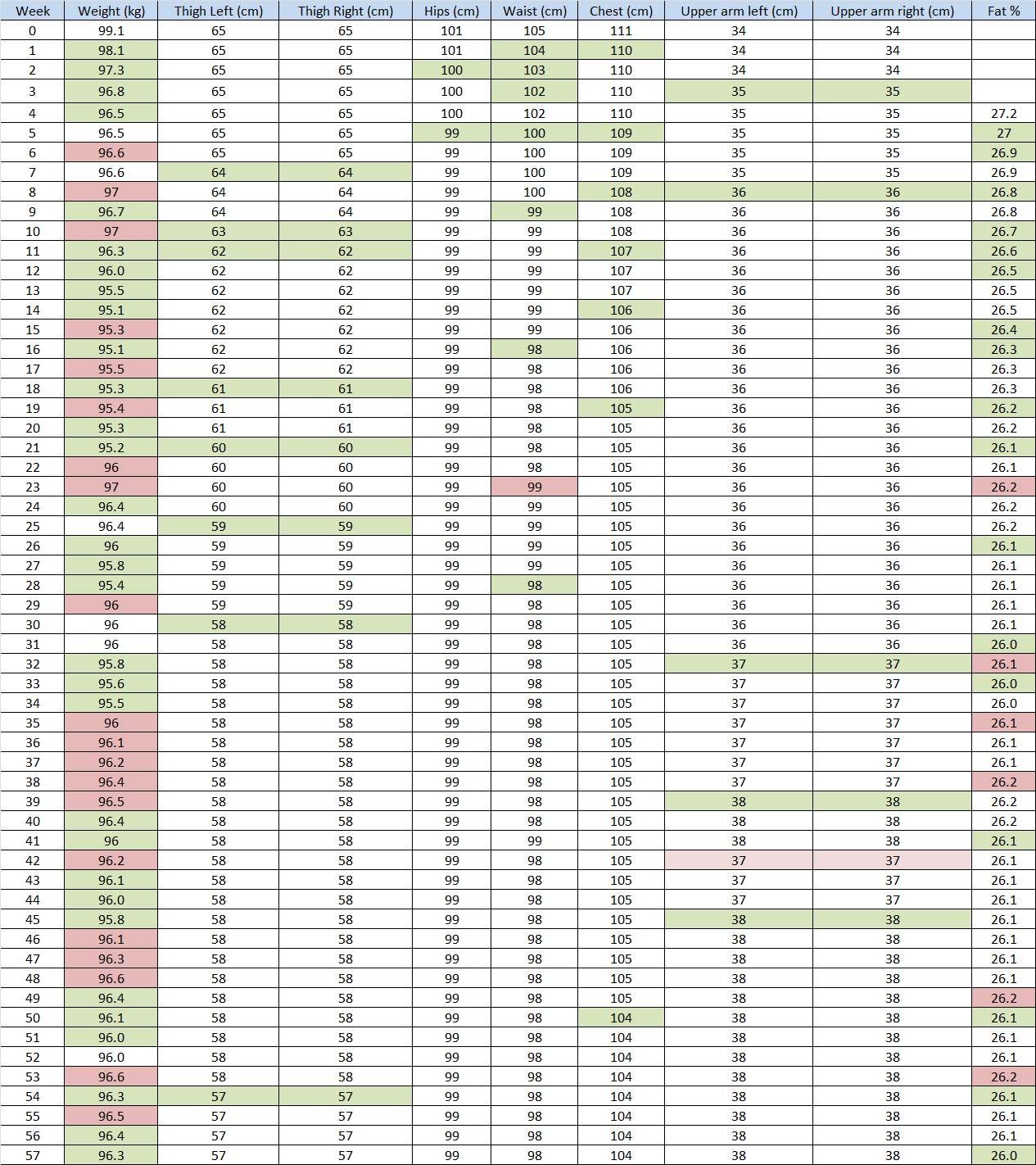 ---