V sérii článků budeme putovat po památkách dědictví UNESCO v České republice. Vlastně jsem tuto sérii již započal článkem Vila Tugendhat, funkcionalistický skvost města Brna.
Zpočátku začnu českou verzí a dle odezvy bych přidal i anglickou variantu, třeba to nějakého cestovatele zaujme a navštíví nějaké pěkné místo v ČR díky mým příspěvkům.
Toto berte jako takový rozcestník, ke kterému budu přidávat i odkazy na další české divy.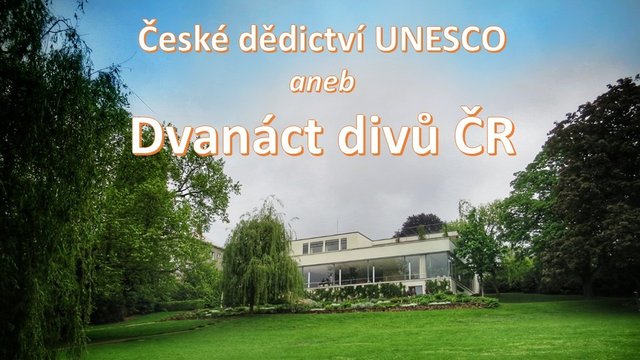 Co to je vlastně to České dědictví UNESCO?
Jedná se o sdružení obcí a měst České republiky, na jejichž území se nachází nějaká památka zapsaná v UNESCO. UNESCO je zkratka The United Nations Educational, Scientific and Cultural Organization, v překladu Organizace OSN pro vzdělávání, vědu a kulturu. Lepší je však volný překlad Seznam světového kulturního a přírodního dědictví UNESCO.
Svým způsobem se tedy jedná o unikátní divy světa. Divy z oblasti architektury, urbanismu a historie, kdy tyto objekty a místa předčily svoji dobu. Až uvidíte jejich seznam, dáte mi za pravdu.
Československo ratifikovalo v roce 1991 mezinárodní Úmluvu o ochraně světového kulturního a přírodního dědictví. Od tohoto roku bylo zapsáno na Seznam světového dědictví UNESCO už 12 míst z ČR. Vzhledem k naší rozloze máme tedy docela početné zastoupení na tomto seznamu.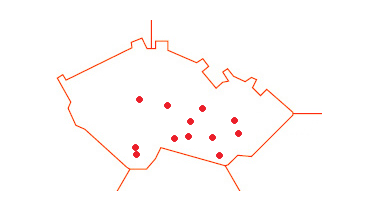 Památka UNESCO na mapě ČR, zdroj: unesco-czech.cz
Seznam dvanácti divů UNESCO v ČR (dle abecedy)
Český Krumlov – Historické centrum
Holašovice – Vesnická rezervace
Lednicko-valtický areál
Litomyšl – Zámek a zámecký areál
Olomouc – Sloup Nejsvětější Trojice
Praha – Historické centrum
Telč – Historické centrum
Žďár nad Sázavou – Poutní kostel sv. Jana Nepomuckého na Zelené hoře