Ratatouille
Hello!! 💖
Today I bring you a delight for vegetable lovers ... a delicious Ratatouille !!
The ingredients that we will use are:
• 1 Eggplant.
• 1 Zucchini.
•1 clove garlic.
• Half of red paprika and Half of yellow paprika.
• 2 small tomatoes.
• 1 can of peeled tomatoes or if you don't have one, don't complicate it. Use 2 peeled tomatoes and tomato paste.
•1 onion.
• 1 Potato.
• Cheese slices.
• Thyme and oregano powder.
🍂🌸🍂
Hola!! 💖
Hoy les traigo una delicia para los amantes de los vegetales… un rico Ratatouille!!
Los ingredientes que utilizaremos son:
• 1 Berenjena.
• 1 Calabacín.
• 1 Diente de ajo.
• Mitad de pimentón rojo y Mitad de pimentón amarillo.
• 2 tomates pequeños.
• 1 Lata de tomates pelados o si no tienes, no te compliques. Utiliza 2 tomates pelados y pasta de tomate.
• 1 Cebolla.
• 1 Papa.
• Rodajas de queso.
• Tomillo y Orégano en polvo.
🍂🌸🍂
The first thing we are going to do is wash all the vegetables very well, we chop the tip of the eggplant and the zucchini.
We start by chopping the eggplant into circular slices about 1cm each, making sure that they are all as equal as possible. You have to be careful not to chop them so thick so that they can cook better later.
Once all the eggplant is chopped, we put it in a bowl, we put warm water and salt to all the slices. This is to remove the bitterness of the eggplant. We leave them soaking for 10 minutes, once the time has passed, we remove all the water and reserve them.
We continue the same process of chopping the zucchini in 1cm slices and then we reserve.
With the tomato it's the same procedure only we are not going to peel it so, in that way, it doesn't disintegrate. Chop the slices in very similar cuts and put them aside with the zucchini.
With the potato we must be very careful, since we must cut the slices very thin because it is more difficult to cook, so you must account for this detail. Thin slices of potato.
The cheese is easy, just cut it into thin squares that you want to add later to the vegetables.
Now, let's chop the red and yellow paprika, onion and garlic in small squares.
In a frying pan we put a little bit of oil of your preference and we put to fry the onion with the garlic, once the onion becomes a little bit transparent we are going to add the minced paprika. When you've got it fried, it is time to add the peeled tomatoes and the tomato paste. This peeled tomato should also be chopped into squares.
We must turn the sofrito into a sauce which we will season with: Salt, pepper, thyme and oregano.
🍂🌸🍂
Lo primero que vamos a hacer es lavar bien todos los vegetales, picamos la punta de la berenjena y el calabacín.
Comenzamos picando la berenjena en rodajas circulares como de 1cm cada una, procurando que sean todas lo más iguales posibles. Hay que tener cuidado de no picarlas tan gruesas para que luego se puedan cocinar bien.
Una vez picada toda la berenjena la ponemos en un bolw, les ponemos agua tibia y sal a todas las rodajas. Esto para quitarle lo amargo de la berenjena. Las dejamos remojando por 10 minutos, una vez pasado el tiempo, sacamos toda el agua y las reservamos.
Continuamos el mismo proceso de picar en rodajas de 1cm el calabacín y luego reservamos.
Con el tomate es el mismo procedimiento solo que a este no le vamos a pelar para que no se desintegre. Picamos las rodajas en cortes muy similares y reservamos junto al calabacín.
Con la papa debemos de tener mucho cuidado, ya que hay que picar las rodajas bien delgadas porque esta es más difícil se cocinar, entonces debes tener en cuenta este detalle. Rodajas delgadas de papa.
El queso es fácil, solo hay que picarlo en cuadros delgados que luego quieras agregar intercalado a los vegetales.
Ahora, vamos a picar en cuadritos pequeños el pimentón rojo y amarillo, la cebolla y el diente de ajo.
En un sartén colocamos un chorrito de aceite de tu preferencia y ponemos a sofreír la cebolla con el ajo, una vez la cebolla se torne un poco transparente vamos a agregar el picadillo de pimentón. Cuando ya tengas listo el sofrito, es el momento de agregar los tomates pelados y la pasta de tomate. Este tomate pelado ya debe estar picado también en cuadros.
Debemos convertir el sofrito en una rica salsa la cual vamos a condimentar con: Sal, Pimienta, Tomillo y Orégano.
🍂🌸🍂
While the sauce is being prepared, we find our mold and grease it with a little oil.
When our sauce is ready, we will add it to the bottom of our mold. Next comes my favorite part... ordering the vegetables in between.
In this part we are going to turn on our speaker and play the next song:
"Le Festin - Camille", to better enjoy the moment.
On top of our sauce we will start placing the slices in the following order:
-Potato - Eggplant - Tomato - Cheese - Courgette.
Like this, over and over again, but in a spiral shape until we finish placing our vegetables and cheese.
When we have our vegetable spiral formed, our beautiful Ratatouille should be ready. Let's sprinkle more salt, thyme and oregano on top.
🍂🌸🍂
No Chubby!! Get out of there!!
Mientras se va preparando la salsa, buscamos nuestro molde y lo engrasamos con un poquito de aceite.
Cuando nuestra salsa esté lista, la vamos a agregar al fondo de nuestro molde. Seguidamente viene mi parte favorita… ordenar los vegetales intercalados.
En esta parte vamos a encender nuestro parlante y ponemos la siguiente canción:
"Le Festin – Camille", para disfrutar mejor el momento.
Encima de nuestra salsa vamos a empezar colocando las rodajas en el siguiente orden:
-Papa-Berenjena-Tomate-Queso- Calabacín.
Así, una y otra vez, pero en forma de espiral hasta terminar de colocar nuestros vegetales y el queso.
Cuando tengamos nuestro espiral de vegetales formado debería de haber quedado listo nuestro hermoso Ratatouile. Vamos a espolvorear más sal, tomillo y orégano por encima de todo.
🍂🌸🍂

Take the respective picture and take it to the oven for 30 minutes at 150º C.
Of course, it all depends on our oven. We'll make sure it's ready when the sauce is boiling and our vegetables look golden. The most important thing is that the potato is soft, so we'll also prick it to test it. Once our cooking time is over, we take it out of the oven very carefully and our Ratatouille will be ready to serve!
Bon appetit Hivers.

🍂🌸🍂
Ñomi, ready to eat
Le tomas la respectiva foto y llevamos al horno por 30 minutos a 150º C.
Claro, todo depende de nuestro horno. Nos vamos a fijar en que esté listo cuando la salsa este hirviendo y nuestros vegetales ya se vean doraditos, Lo más importante es que la papa esté blanda así que también la vamos a pinchar para probar que tal está.
Una vez pasado nuestro tiempo de cocción, sacamos del horno con mucho cuidado y nuestro Ratatouille estará listo para servir!!
Buen Provecho.
✨✨If you want me to make you a draw, just let me know. I am open for comission without restriction.✨✨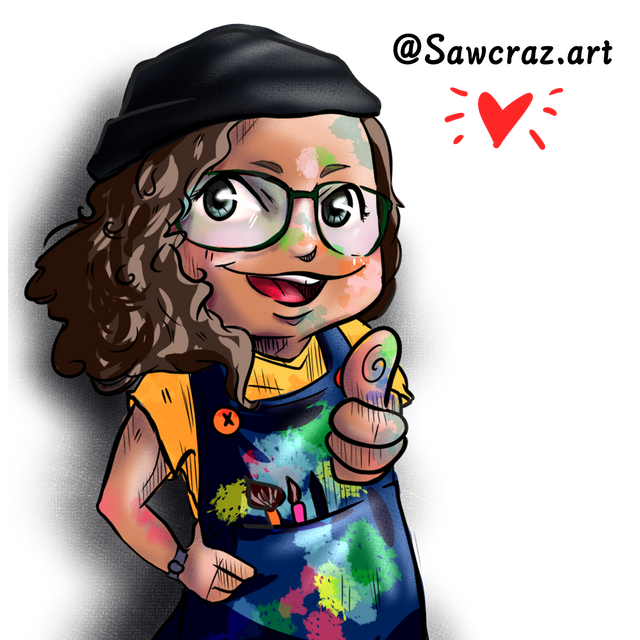 I hope you like it. A hug for everyone and good vibes 💖
Espero les guste. Un abrazo para todos y buena vibra 💖
🍀🍇🍀🍀🍇🍀🍀🍇🍀
Consider to follow our trail on steemauto We thanks all the support.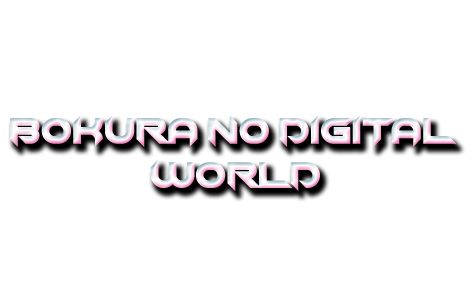 Also, I'm a steemmonsters player, with the same User. If you wanna challenge me, trade or send any spare card.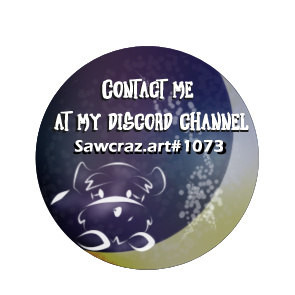 🍀🍇🍀
To all of you artists out here at Steemit! Hello~ If you ever are lost and lonesome, please join Steem Artists at our discord chat

We network with fellow artists here on Steemit and we help each other succeed :)
Come and say hi~ ^ __ ^ BNDW community discord channel