Matter of taste/Cuestión de gustos
Hi! Failed contest #4. It turns out that in this contest I made two versions of this, in another time I show you the 2nd version of this Elf, I really don't have much to comment on this drawing, it is not one that has inspired me so much despite the fact that I do all of them at the moment with a lot of love, and although she was not the exception, I think she lacked a little more magic, although of course she couldn't crowd it with things either because it was going to be like a kind of "cover letter".
Hola! Concurso fallido #4. Resulta que en este concurso hice dos versiones de esto, en otro momento les muestro la 2da versión de esta Elfa, realmente no tengo mucho que comentar sobre este dibujo, no es uno que me haya inspirado tanto a pesar de que todos al momento los hago con mucho amor, y aunque ella no haya sido la excepción creo que le falto un poco más de magia, aunque claro tampoco podía atestarlo de cosas porque iba a ser como una especia de "carta de presentación".

---

Lines

It's a bit funny that reflections always appear in these moments when I do not know very well what to write about, and it turns out that this base color version would have been even better than the finished work, I explain, as an illustrator I love to decorate (sometimes in excess) my artistic works, already as a personal matter of taste, however, when working with designs for third part I had to think more about the functionality of the drawing than about its final aesthetics result, I mean, if I knew at the moment of make the drawing that the person would want to use for commercial purposes such as stamping it on a t-shirt or business cards, this design would not have been indicated at all since the amount of colors, shadows and brightness that I placed even though I have tried to simplify it It was a lot and they are things that we are learning as we move forward.

Color base
Me causa un poco de gracia que las reflexiones siempre aparezcan en estos momentos cuando no sé muy bien sobre que escribir, y resulta que ésta versión de color base hubiese sido incluso mejor que el trabajo finalizado, les explico, yo como ilustradora me encanta adornar (a veces en exceso) mis trabajos artísticos, ya como por una cuestión personal de gustos, sin embargo, al trabajar con diseños para terceros debí pensar más en el funcionamiento del dibujo que en su estética final, es decir, si yo sabía al momento de hacer el dibujo que esa persona iba a querer usarlo con fines comerciales como estamparlo en una camiseta o tarjetas de presentación, pues este diseño no hubiese sido para nada el indicado ya que la cantidad de colores, sombras y brillo que le coloqué aunque haya buscado simplificarlo fue mucho y son cosas que vamos aprendiendo mientras avanzamos.
Lately, I have even started to really think about where I want to go within the artistic world, since I have also sought to project myself from a much more professional field of graphic design such as the creation of logos and, although at first I felt very enthusiastic I don't feel very sure that this is for me, obviously I have to sell in order to exist but, to what extent am I willing to go, it may be that, since I do not feel satisfied with such austere designs at the time of making them, it causes me fear and insecurity and maybe what I should do is practice more, but, I don't know if it's really what I want.
Sorry for all this reflection, even though I said above that I did not have much to comment on this drawing, however, each project leaves something behind, a teaching and this was one of those that opened my eyes a bit to that other branch of art that I have tried to cover.

Shadow
Últimamente, incluso me he puesto a pensar realmente hacia donde me quiero dirigir dentro del mundo artístico, ya que también he buscado proyectarme desde un ámbito mucho más profesional de diseño gráfico como lo es la creación de logos y, aunque al principio me sentía muy entusiasmada no me siento muy segura con que eso sea para mi, obviamente debo vender para poder existir pero, hasta que punto estoy dispuesta a llegar, puede ser que, como no me siento conforme con diseños tan austeros al momento de hacerlos me causa temor e inseguridad y tal vez lo que debo hacer es practicar más, pero, no sé si sea realmente lo que quiero.
Perdonen por toda esta reflexión a pesar de que arriba dije que no tenía mucho que comentar sobre este dibujo, sin embargo, cada proyecto deja algo, una enseñanza y éste fue uno de los que me abrió un poco los ojos hacia esa otra rama del arte que he intentado abarcar.
✨✨If you want me to make you a draw, just let me know. I am open for comission without restriction.✨✨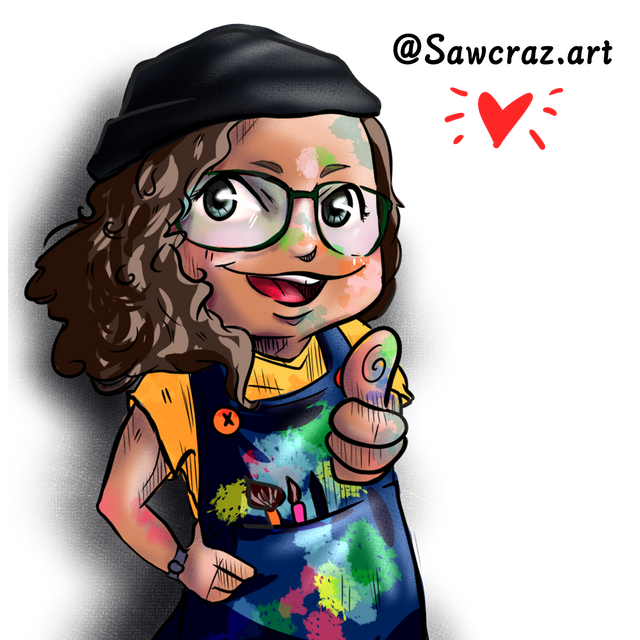 I hope you like it. A hug for everyone and good vibes 💖
Espero les guste. Un abrazo para todos y buena vibra 💖
🍀🍇🍀🍀🍇🍀🍀🍇🍀
Consider to follow our trail on steemauto We thanks all the support.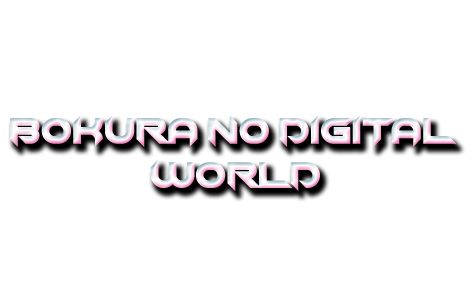 Also, I'm a steemmonsters player, with the same User. If you wanna challenge me, trade or send any spare card.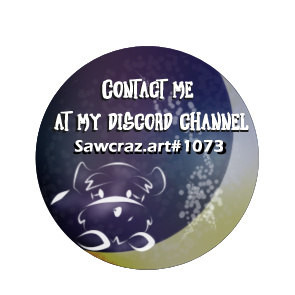 🍀🍇🍀
To all of you artists out here at Steemit! Hello~ If you ever are lost and lonesome, please join Steem Artists at our discord chat

We network with fellow artists here on Steemit and we help each other succeed :)
Come and say hi~ ^ __ ^ BNDW community discord channel