double-sided people / personas doble cara
Because we believe faithfully, naive and happy without first knowing the person?
Why do we seek the confidence of someone unknown, without putting it to the test before offering our friendship?
Society has changed to such a point that "naivety" no longer exists and now even children know what is good or bad, and if they let themselves be persuaded it was because they wanted to, or they had to mature and make decisions to survive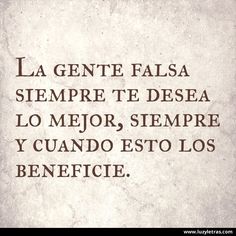 We meet many friends, and relatives with that defect, sometimes they do not realize they excuse it with some situation that happened in their childhood or that they live in nowadays
But why? Not everything we see in networks, television or listening is true, these double-sided people are so intelligent that they know how to hide their multiple facets, at first they are kind, courteous, but in a difficult situation where they are involved there is where you really see who They are
Nos encontramos muchos amigos , y familiares con ese defecto, aveces no se dan cuenta olo excusan con alguna situacion que pasaron en su niñez o que viven en la actualidad
Pero ¿porque? no todo lo que vemos en redes, television o escuchamoses cierto, esas personas doble cara son tan inteligentes que saben esconder sus multiples facetas, al principio son amables, cortes, pero en una situacion dificil donde ellos esten involucrados alli es donde realmente se ve quienes son
When we realize the magnitude of your friendship towards the double-sided person we get angry, we leave that up there and we just continue ..
The question is because we do not realize this type of person? they're still there and maybe you saw their attitude and you let it go, you did not stop, you did not teach it
Cuando nos damos cuenta de la magnitud de tu amistad hacia la persona doble cara nos enfadamos , dejamos eso hasta alli y solo seguimos..
la pregunta es porque no nos damos cuenta de este tipo de persona? aun siguen alli y quizas le viste su actitud y lo dejaste pasar, no pusiste un alto , no lo enseñaste
------->it is not easy to notice them, but if at any moment we realize we must attack the problem in time, it damages you, it harms the world