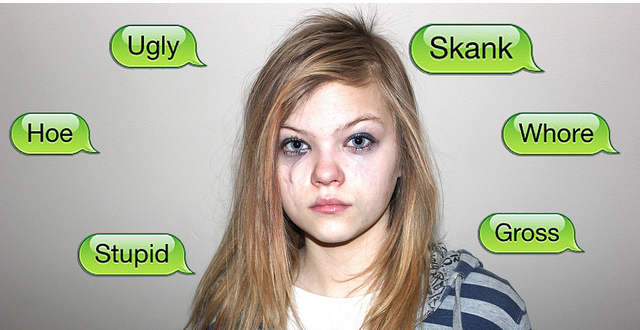 SOURCE


Cyberbullying refers to the weight, the shape of the nose or the color of the hair. Nothing finds favor with the virulence of insulting comments on social networks. This form of physical cyberbullying can cause deep suffering.
Summary
Stalkers and victims: who are they?
"Blaming my appearance was touching me in my heart"
What solutions to embarrass the body?
shame of the body
The Londoner Chessie King has more than 300,000 subscribers on Instagram. With Cybersmile, an association that fights against cyberbullying, he tried an experiment: publish a photo of her in her underwear and modify it in Photoshop based on negative comments about her physique emitted by her followers. Big lips, big eyes, huge breasts, waist too thin ... the result, appalling, gives a disproportionate physical. As Dan Raisbeck, co-founder of Cybersmile, explains: "Body image is a big problem for many people, and we hope that this campaign will help people to understand that the criteria of other people do not define them or encourage them to celebrate their individuality" .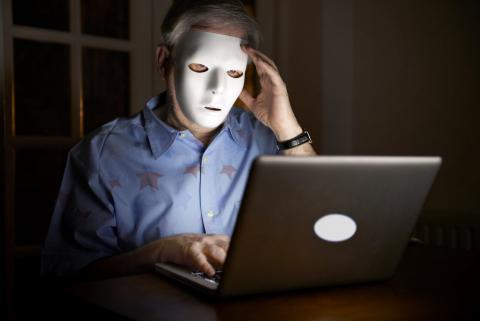 )
SOURCE


Stalkers and victims: who are they?
The cybernetic harassment in the physical is growing thanks to the anonymity and the distance that facilitates the insults. Impunity, too. Internet allows the disinhibition of the aggressors. Who are they ? According to Dr. Muriel Salmona, a psychiatrist, "they often have a difficult personal history," the children faced "killer prayers" and "reproduced this system." It's a strategy (what they're responsible for!), "Managing this trauma." people inflict this on themselves, but some project them on other people, thus freeing themselves of the violence in them. "
On the victim's side, cyberbullying mainly affects women and young people at an age when it is difficult to accept changes in their body. One in five girls between the ages of 12 and 15 says they have been insulted online about their appearance (weight, height, etc.), according to a report from the High Council for Equality between Women and Men.

"They are very attacked since childhood by their physique," deplores Dr. Muriel Salmona. This traumatic memory colonizes them ... All this goes back to their head, they can not stand their reflection in the mirror. "For the specialist, often harassed people have already suffered violence in the past and still retain some form of vulnerability. vulnerability that will awaken the aggressor's interest. "This new event can cause suffering, depression, suicide attempts, physical disorders related to stress, etc.

"Blaming my appearance was touching me in my heart"
Marion Seclin, youtubeuse, was the target of more than 40,000 offensive comments after the publication of a video about street harassment. "It was incomprehensible, a direct attack ... In the first negative comment, I thought it would be very positive to compensate ...". Some threaten it with death or rape, others directly target their physique.

SOURCE


"My theory is that I am a woman, so sadly raised to be beautiful and nice to men, for many people, to attack my appearance was to touch me in the heart". At first, surprised, stunned, she does not know how to react. "We can not protect ourselves, we can not ignore them."
Only time allows you to distance yourself. She does not bother to read these comments and considers "as the brain progresses, and if I did not learn how to do it, I had to stop working".
What solutions to embarrass the body?
Marion Seclin advises to detach from the importance given to the physical aspect: "Is being beautiful is the most important thing in my life?" She chose to take the floor to denounce these attacks, including at a TEDxChampsÉlysées Women conference, calling for kindness.
The remedies, today, are limited. We can request the elimination of offensive language for the site, which has a legal period of two months to respond. It is also possible to file a complaint, in the most serious cases. Dr. Muriel Salmona believes that the most effective response is solidarity, "to change the face of people who have never been protected before, feminists against cyberbullying work in this direction". Do not hesitate to ask for help, recognition and support.

The specialist also recommends "immediately block or disguise abusive messages, but must have the emotional capacity to do so, sometimes traumatized people react with a delay." In difficult situations, psychotherapy can help get out of the harassment spiral.