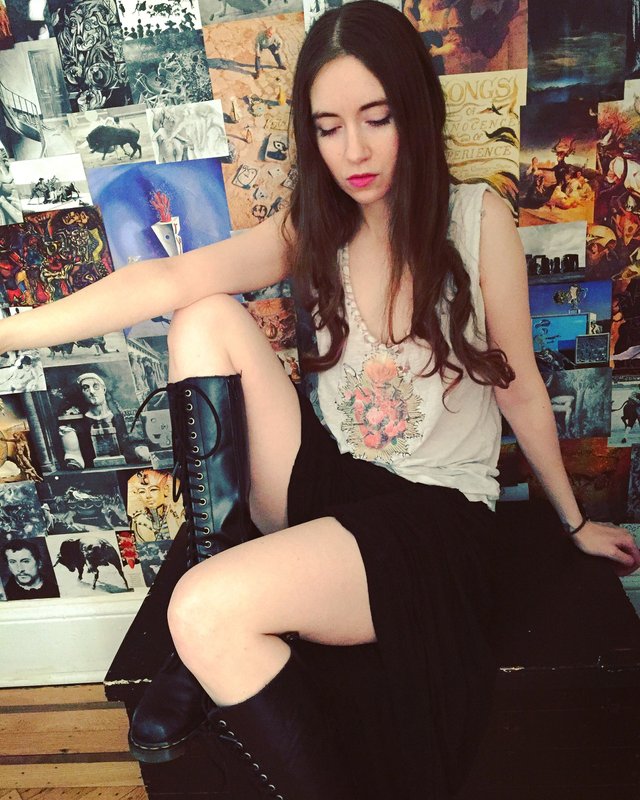 I made this post on my Instagram this morning, and its worth sharing here too:
---
Who uses #steepshot ? It's like Instagram but they don't censor and remove Art that gasp depicts the nude human form. Our society shows children, real children, scared shitless and being shot at on television 24/7, but any hint at beauty and appreciation of the human form is shunned. Allow me to repeat: Death and Violence, Real fucking Violence, is acceptable and expected to be shown to us on TV, on social media, and in print until the next big tragedy happens and Art that depicts the best things in life- the beautiful human form, eros, sensuality, intimacy, love... is censored. A woman's breast, the source of nourishment of human life and sign of female sexual maturity must be hidden, but mass murder gets a trophy. That's the state of our society. All forms of media contribute to creating this mindset. So try saying fuck you to the mainstream social media platforms. Maybe if we tried showing that life is worth living our society wouldn't be such a cesspool. Little things... small changes... in how we experience the world do matter and impact our shared reality.
#sexdeathrebirth #wtf #mainstreamsocialmediabelongsinthesewer #censorship #violence #trophyforbrutality #antimemesis #lifeimitatesart #mimesis #artimitateslife #censorshipsucks #lifeisbeautiful #stthereseprayforus #thelittleway #theriseofthephilosopherqueen
---
So yeah... if you haven't tried it yet, there's a great alternative to #Instagram on the #Steemit platform called Steepshot. A lot of my art that I post there gets removed from Instagram for having artsy nudity. Its better over on Steepshot, Steemit, Dsound, Dtube, etc...