My Post About Asian Countries Being the Largest Ocean Polluters Was Downvoted By Badcontent. WHY?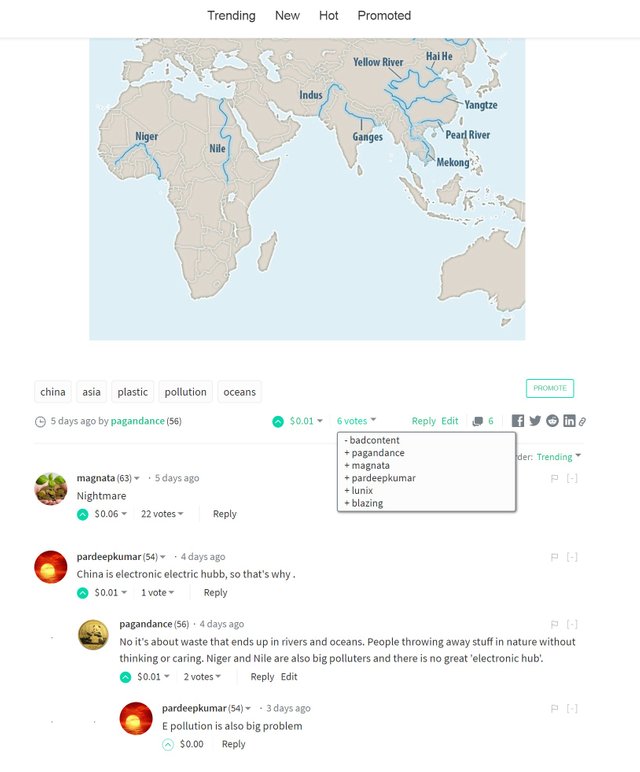 https://steemit.com/china/@pagandance/asian-countries-biggest-ocean-polluters-of-the-world
It seems @themarkymark has changed his strategy. In stead of posting his stupid @badcontent comments, he apparently has started downvoting my posts.
What would be his intention with this new strategy?
As you can see there is no reason whatsoever. He could simply comment on my post and say what he thinks about the stuff I post in a adult way.
Now it seems he has gone the sneaky way.
What do you guys think about this Steemit witnesses abuse?