I've used the tag #cemeteryphotos. If you have some cemetery photos, use the tag and feel free to post your photos or links in the comments and I'll do my best to upvote them.
I like the reminders that cemeteries are for the living, too! Both of these photos were taken at cemeteries here in Wisconsin.
This photo is in the old section of the big cemetery in my town-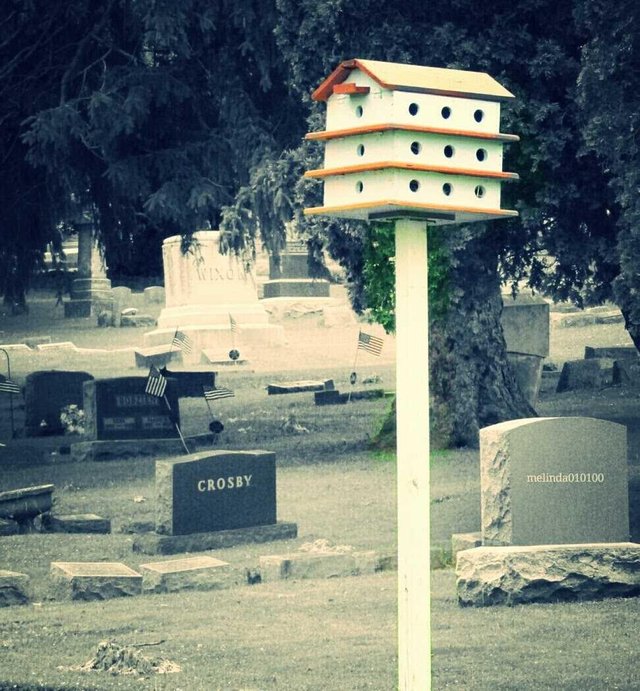 And this swing is in a tree in a small rural cemetery that is next to an old historic church.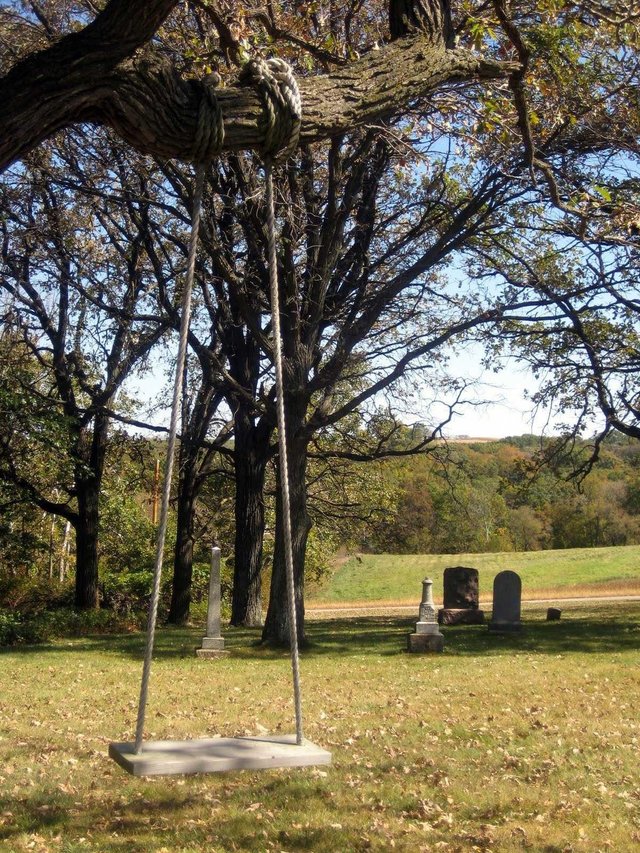 Enter your music shadow photo here!



If you are already using eSteem on your phone or eSteem Surfer on your PC, be sure and use #esteem as one of your tags, post original content and write at least 50 words for the possibility of an upvote from @good-karma !



>