Bienvenidos a nuestro reporte de curación número 346
Creemos que el mayor valor que podemos aportar a Steem y Steemit no solo radica en la curación de contenido (votar artículos) sino en la curación social, es decir, la curación que se sirve de la crítica constructiva y la educación por medio del comentario para agregar valor al aporte del autor, la unificación de éstos dos conceptos (curación de contenido + curación social) nos permitirá lograr mejores resultados a mediano y largo plazo con respecto a la calidad del contenido en Steem.
Realizamos curaduría de artículos en Español e Ingles de las siguientes categorías:
Artes plásticas, visuales y escénicas
Literatura
Música
A continuación les presentamos los artículos votados entre el
16/11/2019
---
Los artículos publicados en este post no nos pertenecen, el único fin es publicitar el contenido y rendir cuentas de nuestras curaciones.
Welcome to our curation report number 346
We believe that the greatest value we can bring to Steem and Steemit is not only in the curation of content (voting articles) but in the social curatorship, the curatorship that employs constructive criticism and education through the comments to add value to the contribution of the author, the unification of these two concepts (content curation + social curation) will allow us to achieve better results in the medium and long term regarding the quality of the content on Steem.
We are currently curing content in Spanish and English from the following categories:
Plastic, visual and performing arts
Literature
Music
Down below we present the articles upvoted between 16/11/2019
---
The articles published in this post do not belong to us, the only purpose is to publicize the content and give an account of our curations.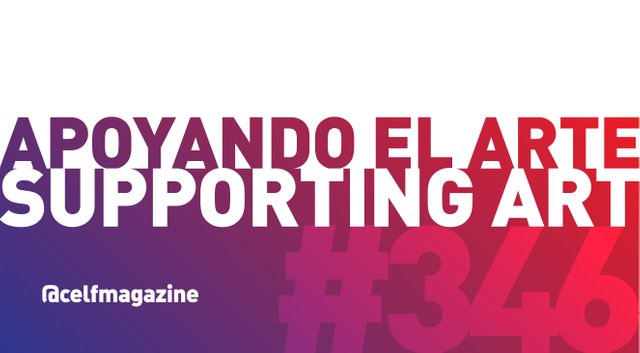 Concurso de Nano Narrativa (Semana2) - Sueños y fantasías de un amor NO real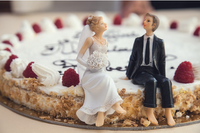 Un corto narrativo bien enfocado y con la trama muy directa. La infidelidad y las mentiras, son la parte que no se espera en una matrimonio, pero como dices esa es la parte que no te cuentan.
@historiasamorlez
A short, well-focused narrative with a very direct plot. Infidelity and lies are the unexpected part of a marriage, but as you say thats the part they dont tell you. @historiasamorlez
---
CRÍTICA DE PELÍCULA: "Gravity" (2013)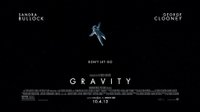 Excelente y muy completa reseña-crítica cinematográfica sobre uno de los filmes de ciencia ficción mejor logrados de los últimos años, y uno de los más interesantes de la filmografía versátil de Cuarón.
@josemalavem
Excellent and very complete film review about one of the best achieved science fiction films of the last years, and one of the most interesting of Cuarons versatile filmography. @josemalavem
---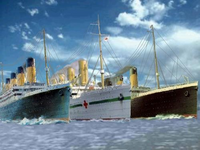 Un excelente poema Logra expresar la posible visión psíquica (más allá de la muerte) del diseñador del buque Titanic ante la inmensurable pérdida de sus creaciones, con un lenguaje muy cuidado, imaginativo y sugerente.
@josemalavem
An excellent poem manages to express the possible psychic vision (beyond death) of the designer of the ship Titanic in the face of the immeasurable loss of his creations, with a very careful, imaginative and suggestive language. @josemalavem
---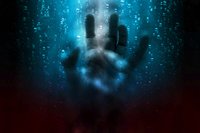 Un curioso texto poético. Una conciencia que habla desde la muerte y el descontento que en ella siente, añorando los sinsabores de la vida.
@josemalavem
A curious poetic text. A conscience that speaks from death and the discontent that it feels, longing for lifes misfortunes. @josemalavem
---
Jinetes del apocalipsis | Sueños de un cerebro perturbado III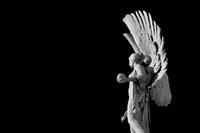 Muy buen relato de imaginería apocalíptica y onírica plasmada con dominio verbal, de mucha plasticidad.
@josemalavem
A very good account of apocalyptic and dreamlike imagery expressed with verbal mastery, with a lot of plasticity. @josemalavem
---
CERCANÍASsteemCreated with Sketch.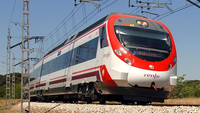 Buen texto ensayístico-narrativo que aborda con sugerente escritura la vida, sus riesgos y sorpresas (hasta la muerte) de los viajeros ante o en los trenes.
@josemalavem
A good essay-narrative text that approaches with suggestive writing the life, its risks and surprises (until death) of the passengers in front of or in the trains. @josemalavem
---
Drawimg rabbit with pen (Spanish)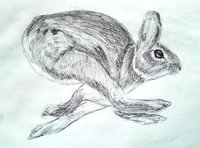 Un dibujo realizado con bolígrafo que tiene buena estructura y que esta muy bien definido. Las pequeñas líneas son constantes y por ello es un dibujo de silueta casi perfecta.
@historiasamorlez
A drawing made with pen that has a good structure and is very well defined. The small lines are constant and therefore it is an almost perfect silhouette drawing. @historiasamorlez
---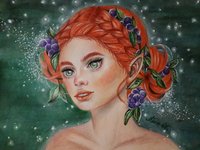 Un dibujo artístico con una presentación increíble. Los colores resaltan todos los detalles de la cara femenina haciendo que parezca muy real. Es un gran trabajo y su paso a paso es excepcional.
@historiasamorlez
An artistic drawing with an incredible presentation. The colors highlight all the details of the female face making it look very real. It is a great job and your step by step is exceptional. @historiasamorlez
---
Sonic Grove live week 11 / Contigo en la distancia/ @esthersanchez cover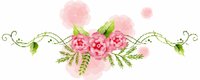 Una bella canción interpretada con mucho sentimiento, cantada con una voz tan melodiosa y hermosa. El acompañamiento de guitarra solo le aporta mayor impresionismo a tu performance.
@historiasamorlez
A beautiful song interpreted with much feeling, sung with such a melodious and beautiful voice. The guitar accompaniment only adds to the impressionism of your performance. @historiasamorlez
---
Una increíble fotografía que que tiene un gran enfoque y un fondo. Los colores se resaltan muy bien y los detalles de las gotas de lluvia son tan visibles, gracias a la gran toma que has realizado.
@historiasamorlez
An incredible photograph that has great focus and background. The colors stand out very well and the details of the raindrops are so visible, thanks to the great shot you took. @historiasamorlez
---
---
---
Posted from my blog with SteemPress : http://celfmagazine.ml/2019/12/30/apoyando-el-arte-346-supporting-art-346/
---