Apoyando el arte #336 – Supporting art #336
Bienvenidos a nuestro reporte de curación número 336
Creemos que el mayor valor que podemos aportar a Steem y Steemit no solo radica en la curación de contenido (votar artículos) sino en la curación social, es decir, la curación que se sirve de la crítica constructiva y la educación por medio del comentario para agregar valor al aporte del autor, la unificación de éstos dos conceptos (curación de contenido + curación social) nos permitirá lograr mejores resultados a mediano y largo plazo con respecto a la calidad del contenido en Steem.
Realizamos curaduría de artículos en Español e Ingles de las siguientes categorías:
Artes plásticas, visuales y escénicas
Literatura
Música
A continuación les presentamos los artículos votados entre el
05/11/2019
---
Los artículos publicados en este post no nos pertenecen, el único fin es publicitar el contenido y rendir cuentas de nuestras curaciones.
Welcome to our curation report number 336
We believe that the greatest value we can bring to Steem and Steemit is not only in the curation of content (voting articles) but in the social curatorship, the curatorship that employs constructive criticism and education through the comments to add value to the contribution of the author, the unification of these two concepts (content curation + social curation) will allow us to achieve better results in the medium and long term regarding the quality of the content on Steem.
We are currently curing content in Spanish and English from the following categories:
Plastic, visual and performing arts
Literature
Music
Down below we present the articles upvoted between 05/11/2019
---
The articles published in this post do not belong to us, the only purpose is to publicize the content and give an account of our curations.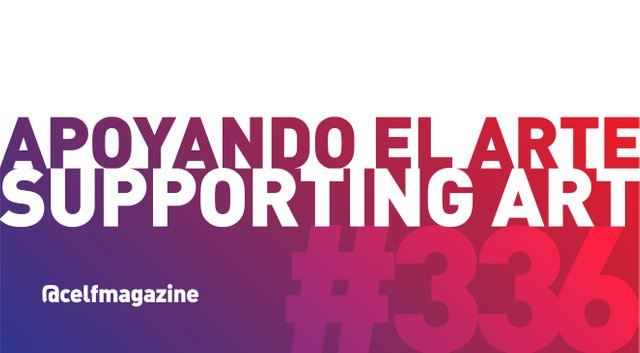 Las cinco runas de Mohor (Microrrelato - revisión)

salvao
Relato que combina de un modo muy interesante aspectos míticos, esotéricos (alquimia) y psicológicos. Logra crear un estado de atención en el lector gracias a la historia enigmática de base, carácter que se traspone a la de la historia presente del relato, dejándolo en una situación abierta.
@josemalaven
A story that combines mythical, esoteric (alchemy) and psychological aspects in a very interesting way. It manages to create a state of attention in the reader thanks to the basic
enigmatic story, a character that is transposed to that of the present story of the story, leaving it in an open situation. @josemalaven
---
Disfrazando su melancolía. (poema)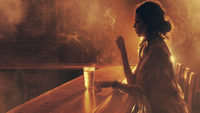 blanca56
Es un texto poético-narrativo (más lo segundo) muy interesante y bien escrito sobre una experiencia muy compartida. Quizás el final es un tanto obvio, en lo que respecta al logro literario.
@josemalaven
It is a poetic-narrative text (plus the second) very interesting and well written about a very shared experience. Perhaps the end is a bit obvious, as far as literary achievement is concerned. @josemalaven
---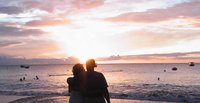 gracielaacevedo
Palabras amorosas a un destinatario real, escritas desde la hondura y la sutileza del alma, con un cuidado y metafórico uso del lenguaje.
@josemalaven
Loving words to a real addressee, written from the depth and subtlety of the soul, with a careful and metaphorical use of language. @josemalaven
---
Lovecraft y la juventud "ingenua" de la izquierda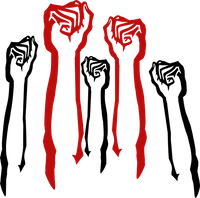 diazrock
Excelente y pertinente reflexión hecha a partir de un "raro", como diría Rubén Darío: Lovecraft, que ojalá fuera más leído. Pero, sobre todo, que se dirija a considerar un mundo tan seco como el de la relaciones sociopolíticas.
@josemalaven
Excellent and pertinent reflection made from a "rare", as Rubén Darío would say: Lovecraft, which I wish was more read. But, above all, it should be aimed at considering a world as dry as that of socio-political relations. @josemalaven
---
¿Dónde se guardan las cosas que no existieron?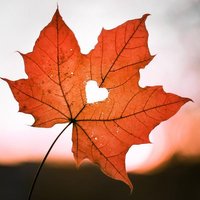 nancybriti
Microrrelatos (poemas) de mucha fuerza emocional, trasuntada por la ironía del hablante-narrador, e imágenes elocuentes.
@josemalaven
Micro-stories (poems) of great emotional strength, transposed by the irony of the speaker-narrator, and eloquent images. @josemalaven
---
Concurso de Nano Narrativa (Semana1) - La ruptura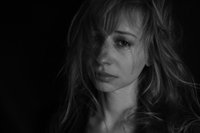 janaveda
Un buen corto literario, que transmite mucha emoción al intentar captar la interacción de ambos personajes.
@historiasamorlez
A good literary short, which conveys a lot of emotion when trying to capture the interaction of both characters. @historiasamorlez
---
Amazing Grace versión en español de John Newton
interpretada por @edmundocentenor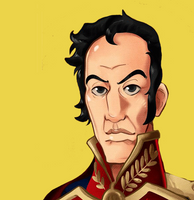 edmundocentenor
Una presentación impresionante de tan increíble voz. Completa performance al realizar de esta manera, una muestra de tu gran talento.
@historiasamorlez
An impressive presentation of such an incredible voice. Complete performance in this way, a sample of your great talent. @historiasamorlez
---
MOVIÉNDOME ENTRE LOS MARES. GIF ORIGINAL + POEMA + STEP BY STEP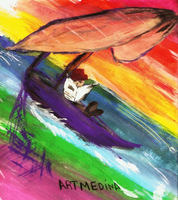 artmedina
Un excelente escrito, que es acompañado con un gran dibujo en movimiento. Los detalles que le agregas, son los que hacen ver aún más impresionante.
@historiasamorlez
An excellent writing, which is accompanied by a great drawing in motion. The details you add are what make you look even more impressive. @historiasamorlez
---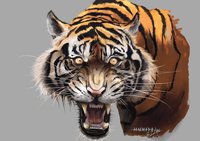 hadley4
Un excelente dibujo digital, que parte de un boceto complejo y bien estructurado, para luego pasar a ser un trabajo de gran hermosura y con grandes detalles artísticos.
@historiasamorlez
An excellent digital drawing, which starts from a complex and well-structured sketch, and then becomes a work of great beauty and great artistic details. @historiasamorlez
---
Canadian Rockies through the Lens of a Smartphone steemCreated with Sketch.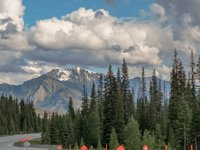 daveks
Excelentes fotografías que muestran la belleza de las grandes montañas cubiertas por ese manto blanco de nieve. Buenos tiros.
@historiasamorlez
Excellent photographs that show the beauty of great mountains covered by that white blanket of snow. Good shots. @historiasamorlez
---
---
---
Posted from my blog with SteemPress : http://celfmagazine.ml/2019/12/11/apoyando-el-arte-336-supporting-art-336/
---