Apoyando el arte #335 – Supporting art #335
Bienvenidos a nuestro reporte de curación número 335
Creemos que el mayor valor que podemos aportar a Steem y Steemit no solo radica en la curación de contenido (votar artículos) sino en la curación social, es decir, la curación que se sirve de la crítica constructiva y la educación por medio del comentario para agregar valor al aporte del autor, la unificación de éstos dos conceptos (curación de contenido + curación social) nos permitirá lograr mejores resultados a mediano y largo plazo con respecto a la calidad del contenido en Steem.
Realizamos curaduría de artículos en Español e Ingles de las siguientes categorías:
Artes plásticas, visuales y escénicas
Literatura
Música
A continuación les presentamos los artículos votados entre el
03/11/2019
---
Los artículos publicados en este post no nos pertenecen, el único fin es publicitar el contenido y rendir cuentas de nuestras curaciones.
Welcome to our curation report number 335
We believe that the greatest value we can bring to Steem and Steemit is not only in the curation of content (voting articles) but in the social curatorship, the curatorship that employs constructive criticism and education through the comments to add value to the contribution of the author, the unification of these two concepts (content curation + social curation) will allow us to achieve better results in the medium and long term regarding the quality of the content on Steem.
We are currently curing content in Spanish and English from the following categories:
Plastic, visual and performing arts
Literature
Music
Down below we present the articles upvoted between 03/11/2019
---
The articles published in this post do not belong to us, the only purpose is to publicize the content and give an account of our curations.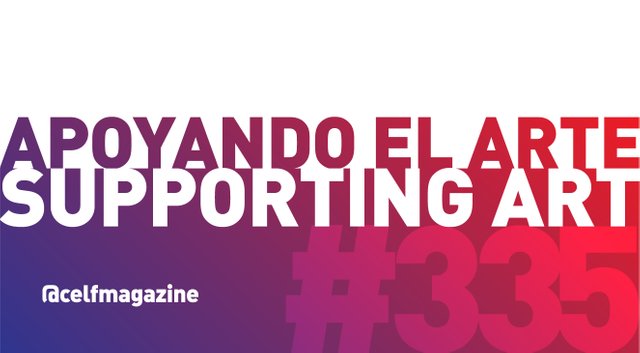 La noche que asesinaron a Elly | Relato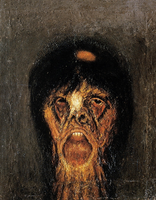 Excelente relato del género fantástico de terror, con muy buena resolución final. Eficaz recurso el de cambio de tiempo y la inclusión de la terapia psicoanalítica. Muy a propósito para estos días en los que la gente le presta atención a historias de ese tipo. josemalavem
Excellent account of the fantastic genre of terror, with very good final resolution. Efficient resource of time change and inclusion of psychoanalytic therapy. Very purposeful for
these days when people pay attention to stories like that. josemalavem
---
The essence of green// La esencia del verde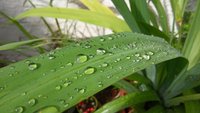 Un post estimulante, tanto por el concepto que lo origina (la identificación con la naturaleza), la propuesta específica contendida en su título ("La esencia del verde") y las excelentes fotos que dan cuenta de lo anterior. josemalavem
A stimulating post, both for the concept that originates it (identification with nature), the specific proposal contained in its title ("The essence of green") and the excellent photos that account for the above. josemalavem
---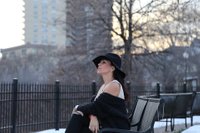 Interesante la visión contenida en este texto poético. Aparte de sus aspectos eufónicos, la conciencia del hablante en reconocer la transitoriedad y mutación de las cosas del mundo más allá del yo. josemalavem
Interesting vision contained in this poetic text. Apart from its euphonic aspects, the consciousness of the speaker in recognizing the transience and mutation of the things of the
world beyond the self. josemalavem
---
Día de muertos en México, arte urbano / Day of the dead in Mexico, street art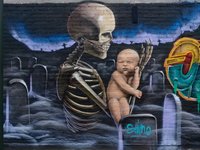 Muy expresivo mural. La muerte y la vida, el nacimiento y el final, el par central de nuestra existencia bien captado en el dibujo y confección muralística. josemalavem
Very expressive mural. Death and life, birth and the end, the central pair of our existence well captured in drawing and mural making. josemalavem
---
Cuando el hombre decide jugar a ser Dios | FRANKENSTEIN, reseña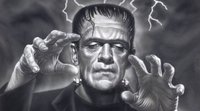 Buena reseña personal del encuentro como lectora con esta obra que es, sin duda, una novela capital de la literatura moderna: Frankenstein o el nuevo Prometeo, creación fundamental del romanticismo inglés. josemalavem
Good personal review of the encounter as a reader with this work that is, without doubt, a capital novel of modern literature: Frankenstein or the new Prometheus, fundamental creation of English romanticism. josemalavem
---
"Cuando conozca tu alma..."/"When I know your soul..." Illustration by Alejandra Herrera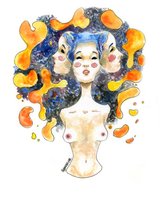 Excelente trabajo artístico, creado con acuarelas. Es impresionante todo el proceso hasta llegar a tan bello resultado. Una obra de arte sin duda. historiasamorlez
Excellent artistic work, created with watercolors. It is impressive the whole process until arriving at such a beautiful result. A work of art without a doubt. historiasamorlez
---
Selector + Color.》Color y contrastes grises.》 Edicion 02/11/19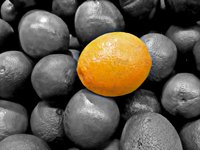 Dos fotografías donde se aprecian el color vibrante de ambos objetivos naturales y que aportan de esta manera gran impresión. historiasamorlez
Two photographs in which the vibrant colour of both natural lenses can be appreciated and which make a great impression. historiasamorlez
---
¡Simetría urbana! // Arquitectura fotográfica.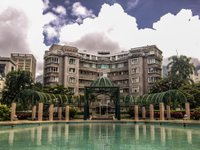 Dos fotografías que resaltan la belleza de este lugar. La edición realizada resalta los colores y define las líneas de cada imagen. historiasamorlez
Two photographs that highlight the beauty of this place. The edition highlights the colors and defines the lines of each image. historiasamorlez
---
Natural product - AUTUMN SCENERY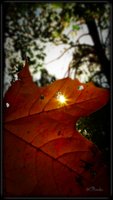 Una toma excelente, donde se pueden apreciar los colores y un buen acercamiento de una manera excelente. Una buena idea para ocultar el brillo del sol, pero al mismo tiempo lo resalta muy bien. historiasamorlez
An excellent shot, where you can appreciate the colors and a good approach in a great way. A good idea to hide the brightness of the sun, but at the same time it highlights it very well. historiasamorlez
---
�🎼Carlos Vives - Volvi a Nacer (Cover Violin🎻🎻 por @kkarenmp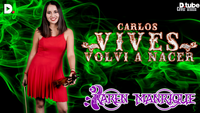 Una gran presentación de un tema latino que tiene mucho ritmo. Tocas ese violin de una forma magistral y con gran sentimiento. historiasamorlez
A great presentation of a Latin theme that has a lot of rhythm. You play that violin masterfully and with great feeling. historiasamorlez
---
---
---
Posted from my blog with SteemPress : http://celfmagazine.ml/2019/12/10/apoyando-el-arte-335-supporting-art-335/
---