Rostros - Tony Akins from the experimental art to the graphic novel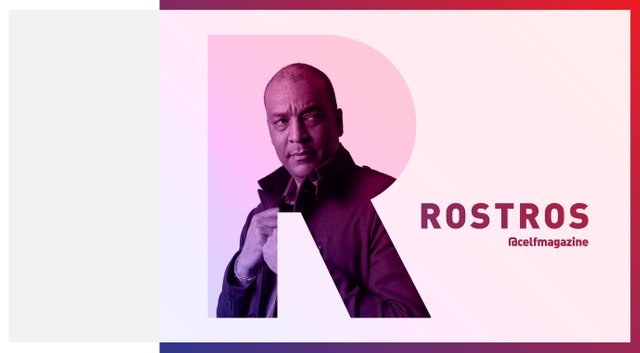 Art is expressed in different ways, bringing together a conglomerate of ideas that are captured together to encourage thought, occupying the interest of people through contemplation, and so, in this way, to be able to transmit an expressionism or to give as an exhibition a knowledge of extraordinary standard for the viewer.
The art of comics is such a diverse style, embracing many genres as well as music, ranging from the most common to the most experimental, which require creativity and hard work. Tony Akins is an artist with whom we can appreciate these characteristics, since in this practice not only requires a volatile imagination and a good technique, but also an inexhaustible and highly disciplined patience, both in the development of drawing and in the field of stories.
Tony Akins was born in Chicago, Illinois (U.S.A.) on November 1, 1960, of African-American descent from his father and Irish descent from his mother. His father, Douglas Akins, was a painter, graphic designer and cartoonist for the newspaper Chicago Defender, where he later served as editor. The artistic influence already ran through the veins of the young Akins, inspiring him to adopt drawing as a trade and lifestyle.
Although his preparation is little known, Akins himself was called himself in an interview as "self-taught", serving as an associate professor at the School of the Art Institute of Chicago in the early 1990s.
His career debut began as a founding member of statiCCreeps, an association of artists whose mission was to introduce Japanese manga elements into American comics during the late 1980s and early 1990s. In Red Dragon, a comic strip from the journal Comico Comics and written and published by Brian Azzarello in 1992, he uses all his knowledge about this style, exerting in the drawings the oriental style. For Comico he also worked Elementals elaborated by the writer and artist Bill Willingham.
Akins would also perform his talent by making the first adaptation of Terminator, published by NOW Comics, with the writer Fred Schiller. For the editorial First Publishing, established in Chicago, he worked with Mundan's Bar and was a collaborating artist of the science fiction series Nexus, published by Mike Baron and Steve Rude, in 1981.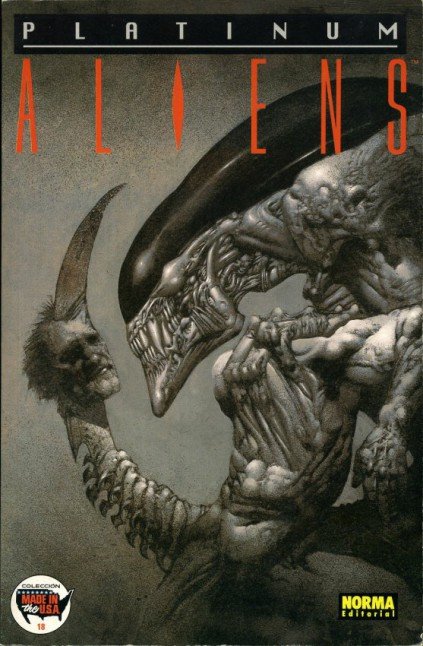 ALIENS. PLATINUM. stamp NORMA EDITORIAL, S. A. in the number 18. 1995.
He worked with the publishing house Dark Horse where he developed several science fiction series, such as Aliens (Colonial Marines), later adapted to cinema as one of the most iconic shootings of this genre, as well as Star Wars, and in this other franchise Akins worked Tales of the Jedi: The Freedom Nadd Uprising, part of the series of comics belonging to the universe of George Lucas. Akins then highlights illustrating the adaptation to the comic of the writer Andrew Vachss "Warlord" of the series Hard Boiled.
After a series of working days, Akins finally arrives at Vertigo an editorial label belonging to the same DC Comics, with a different theme, since this journal specializes in the production of comics for adults. In this place, the works of Akins had a greater recognition, using at the same time, a new artistic style, fused and transformed from his technique already developed as a draftsman.
As a guest artist, he made the comic number 22 of Fables, written by Bill Willingham, which deals with characters from fairy tales and popular folklore. Then he drew Hellblazer: Papa Midnight, one of the most acclaimed by critics, then returns to Fables to work Histories of wars, to later work with the series Jack of Fables, which, was nominated for several awards Eisner, as "Best series of the year". After such wonderful works, she returns to elaborate the comics 5 and 6 of Wonder Woman, which would be recreated in the series The New 52, written by Brian Azzarello.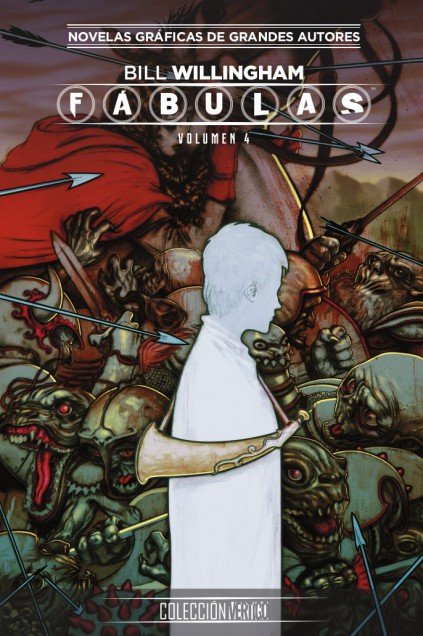 COLECCIÓN VÉRTIGO from ECC EDICIONES / EDITORIAL SALVAT S. L. in the number 14. 2019.
Akins continues to work for the publishing house Vertigo, turning comics from past generations into detailed graphic novels for adults, where action and science fiction reign. The works of this artist have nourished popular culture for the last three decades and there are still new works of his authorship that are eagerly awaited to contemplate.

This post is a translation of its original Spanish version, and represents an UPDATE for our Crowdfounding Fundition Campaign.
Building trust in a multi-language community
In order to receive upvotes funding from @fundition, and sponsors who wish to join our project, we will translate the editorial content as updates for our crowdfunding fundition campaign.
As the project gets underway and develops, we will seek, as far as possible, to work hand in hand with the English-speaking community, as we understand that our value proposition crosses the language barrier and should not be limited by it.
Learn more about @celfmagazine and @celfditorial:
Join our community