Celf Gallery - Plastic Arts: The Collage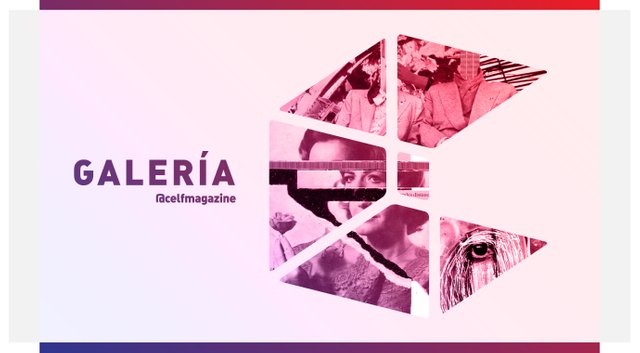 Collage is by nature transgressive and transformative in spirit because it converts one _image into another by intervening with plastic techniques, using many different materials that build a unity. That's why today we bring a brief selection of artists who have used collage using both conventional and risky techniques.
by @fab.iana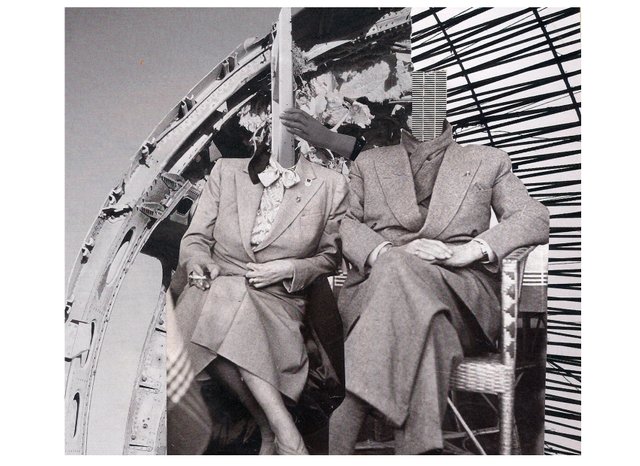 "I will not stop making collages, since they will serve me to remember who I was in different moments of my life."
Fabiana calls these collages "analog collages" and precisely because they are handled in the technique of photographic collage, as it groups different magazine clippings to build a unique meaning.
What is particular, however, is Fabiana's awareness that dilates the socially accepted code and turns it into something else, an expression of her inner self. A highly geometric work that works with contrast, negative space and femininity.
by @inedido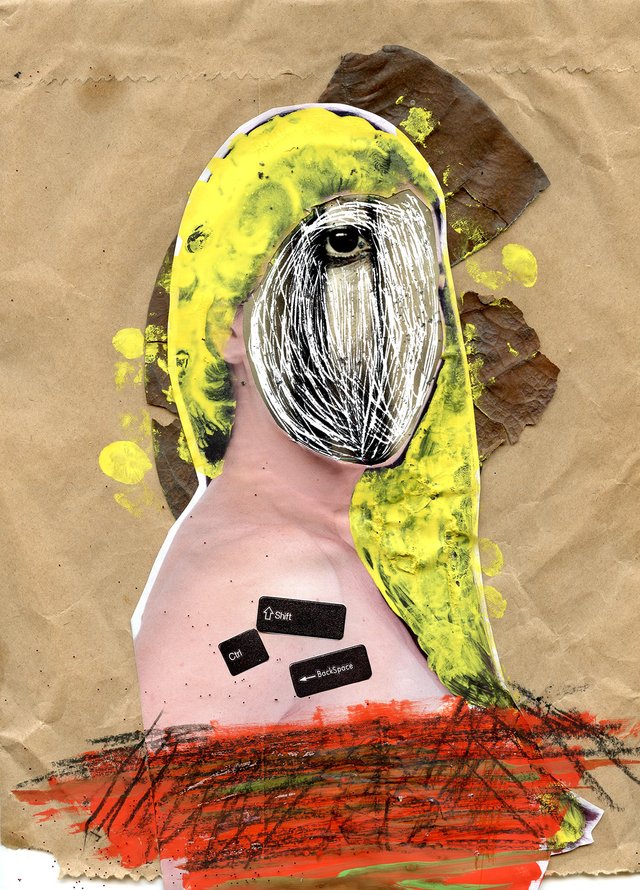 "I'm obsessed with collage, it's one of my weaknesses, either manual or digital, where I look I can join images and turn them into new ones, I splice them in my mind, in a collage, so I can see the world."
Ineles is a professor of photography and collage so it is natural that her work is nurtured by both disciplines. Ineles' collages are the colorful and contrasted expression, but also raw and real, in which she sees the world. I am sure that later we will see more of her photographic work to talk a little more about this.
In this opportunity @inedido brings us a portrait intervened by painting, magazines, dry sheets, different papers and grattage (pictorial technique). Leaving a result with a lot of texture and that aims to resemble a three-dimensional design very much like the author.
by @emizacal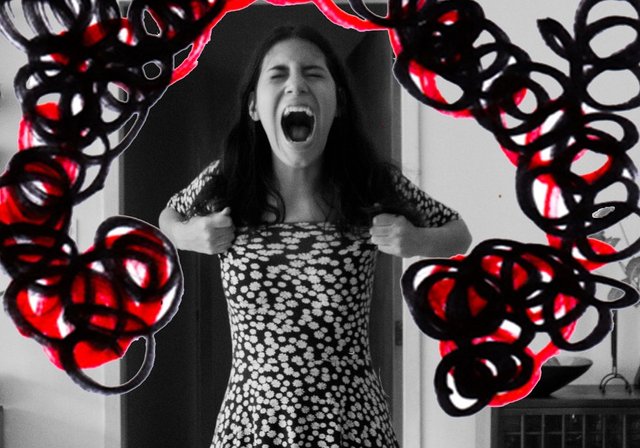 "I think it's the first time that I put drawings to my photographs, I'm first in drawing, editing and photography (...) I like a little that the drawings give more laughter than fear."
Emi's photographic intervention in this work would be nothing more than a digital collage technique, in which she assemble their own drawings on the photographs, which end up being collages, and therefore respond almost by way of illustration to the story that @emicazal shares with us.
There is in these collages a creative and aesthetic freedom that makes them unique and exciting, accompany us through the experience of Emi and give us, like all good art, a small entrance to his small intimate universe.

This post is a translation of its original Spanish version, and represents an UPDATE for our Crowdfounding Fundition Campaign.
Building trust in a multi-language community
In order to receive upvotes funding from @fundition, and sponsors who wish to join our project, we will translate the editorial content as updates for our crowdfunding fundition campaign.
As the project gets underway and develops, we will seek, as far as possible, to work hand in hand with the English-speaking community, as we understand that our value proposition crosses the language barrier and should not be limited by it.
Learn more about @celfmagazine and @celfditorial:
Join our community