I met my college friend today for my Bamboo toothbrush orders. I asked her to help me get four pieces, two for me and two for my husband.
Why I was encouraged to buy these? Well, I had decided to live a more environment friendly thus I am trying to eliminate or perhaps lessen the use of plastic items in my life especially those which are only for single use. However, it still doesn't guarantee perfection. Sometimes I can't avoid using plastic straws, it is indeed a challenge to live this way when the world around has already accustomed the usage of these materials.
Did you know that Asian countries are dumping more plastic into oceans than the rest of the world? - toothbrushmovement.com
Using this type of toothbrush will help lessen this issue.
"Bamboo helps reduce environmental impacts and promote a healthier and a happier planet. It is the fastest growing plant on earth. It can be harvested in just 3 years which makes bamboo highly renewable. It's strong and helps promote healthy soil. - toothbrushmovement.com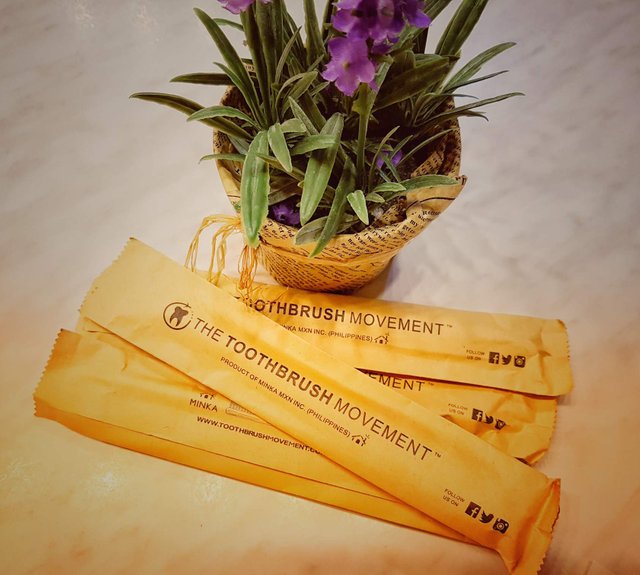 Posted using Partiko Android