GOT CONQUEROR JACEK AND COMMON GOLD FROM CL PACK | SOCIAL MEDIA CHALLENGE | STRATEGY FOR LEVEL 2 JACEK SUMMONER
Hello Splinterland warriors!
How are you all guys hope you will be blessed and fine. In today's post, I will be sharing the JACEK monster from the fire splinter that i will upgrade soon with my rental earnings i am writing this post for the social media challenge to participate in this week's social challenge.
---
CONQUEROR JACEK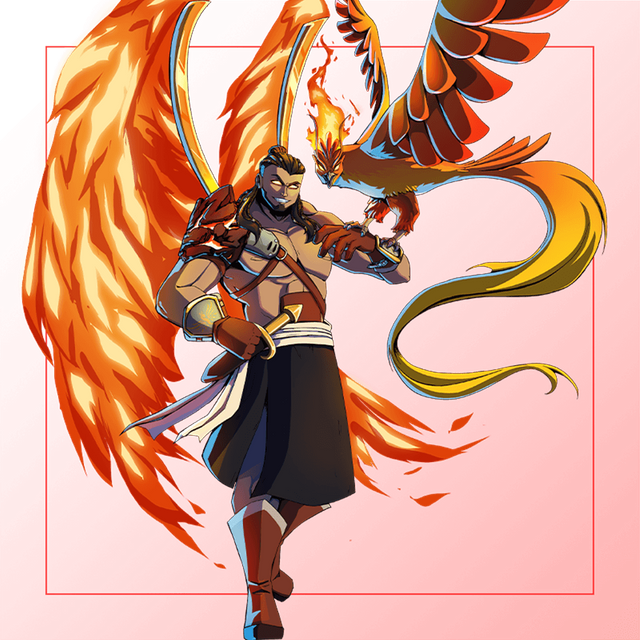 The efreet rarely speak of the Conqueror Jacek. When they do, it is in hushed whispers and behind closed doors, for they say that to invoke his name is to tempt the fates.Read more
Finally owned the first BCX of this JACEK legendary fire summoner from the chaos legion airdrop edition which i missed in the Airdrop edition and it was my fault that i did not participate at the right time when the 4 chaos legion airdropped at once for the participant who participated i calculate the investment for buying 500+ packs it has cost almost 2000 hive at that time but i did not gave it a try and later bought 112 packs only before the JACEK airdrop but those packs are very less but finally got this one from the CL pack that you will see below which worth $13 now and this is the last pack out of 15 packs result which is here and i am writing it for the social media challenge.
STRATEGY FOR LEVEL 2 JACEK
Here is the Jacek summoner in my collection which is rented out that i will unrent soon but as i have a level 5 beta summoner for playing i will not rent it out until i bought two more BCX for this single BCX to make this beast to level 2 so need two more BCX because i love the abilities of this summoner especially the speed and scattershot that will destroy the enemy team. My main target is to upgrade this summoner to level 2 that cost $26 investment so i have some spare cards in my collection that i will burn or will sell out for upgrading this beast and soon i will make a post about this card when i convert this card to level 2.
SELLING EPIC GOLD FOIL FORGOTTEN ONE
For upgrading Jacek to level 2 i have put this card for sale on the market to make some DEC from this card and buy the JACEK that will give me 12k DEC by selling this epic gold foil BCX but i will need 10k more DEC for buying a single BCX of Jacek which cost 22k DEC right now. However, i will collect Some DEC from the rental income to make this possible soon in this season if this card sell out for $8 or more then i will definitely buying another Jacek and the last one i will buy with SPS and GLX tokens to sell out the airdrop of GLX and staking rewards of SPS from the pools to make this possible.
STITCH LEECH
Another gold card from the pack opening which is a common gold from the life splinter of chaos legion at level 3 i will also sell this card for upgrading my other cards like Jacek and life splinter summoner but my main priority is the fire summoner so will sell this card along with other common spare gold cards for the Jacek upgradation as i have the STITCH LEECH in regular edition at level 4 with 3 melee attack with its sneak ability but later i will upgrade this to level 6 for the life leech ability but not soon.
$15 WORTH PACK
Yes, a $15 worth pack i got one legendary fire summoner and one common gold from this as you can say it is free when i got 5 rift watchers to pack as a Christmas gift from our leader i sold those packs for buy 15 chaos legion packs but i got good rewards only from this pack nothing good was in 14 packs but still those packs were helpful for me because i have upgraded some chaos legion cards and still i am struggling to upgrade some of the cards slowly.
All images are from the Splinterlands website
If you are new to this game then signup here to play the game click here for signup
---
---
Thanks For visiting my Blog
Best Regards @moeenali