Conociendo la virgen de Quito// CONCURSO: (Mirando hacia atrás/ mirando hacia adelante) 2.31
Hola amigos.
Hola amigos de esta querida comunidad Steemit..! Cada sábado
@wakeupkitty
uno de los miembros mas destacados del Team-CCC nos anima a que reflexionemos sobre lo que visualizamos hacia el futuro considerando los aciertos o desaciertos del pasado. Con su pregunta "Mirando hacia atrás/ mirando hacia adelante".
---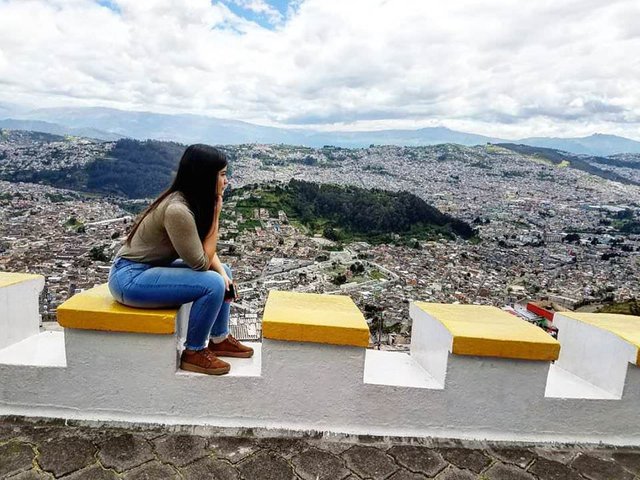 ---
Mirando hacia atrás, les puedo contar, en mi llegada a un nuevo país, llamado Ecuador /Quito, visité muchos lugares muy hermosos, significativos y culturales, que me llenaron de alegría , paz , emoción y aprendizajes.
Uno de estos lugares fue "la virgen de Quito", también llamada "La virgen del panecillo".
---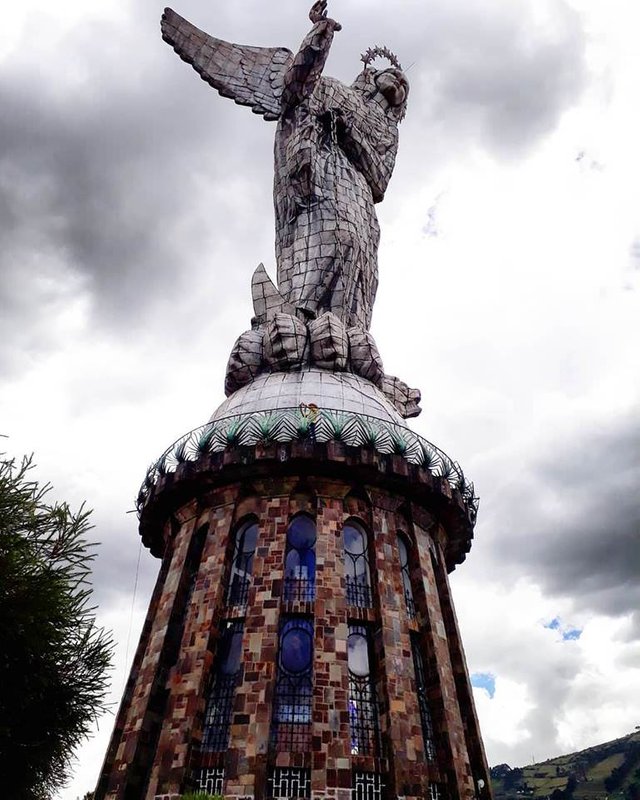 ---
En primera estancia, les puedo decir que allí aprendí con unos guías Ecuatorianos que la virgen es una escultura gigante de aluminio compuesta por siete mil cuatrocientas piezas, numeradas cada una de ellas, por lo cual se la pudo unir como un rompecabezas, fue creada en 1975.
---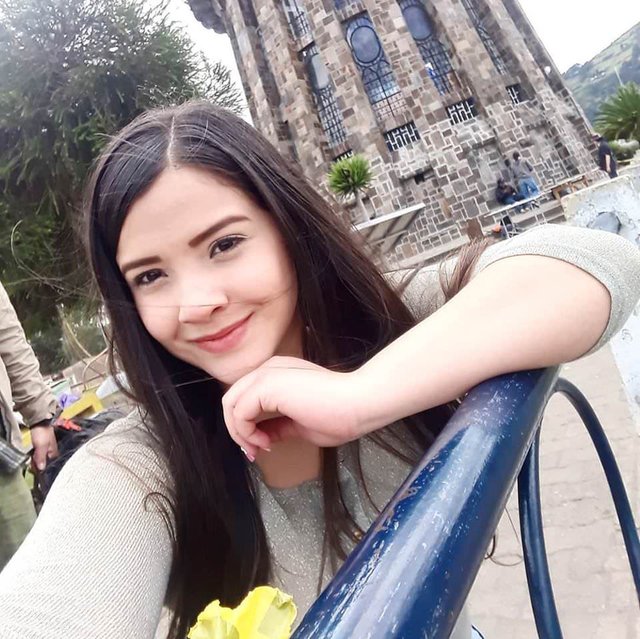 ---
Fue bautizada con este nombre Del Panecillo por su parecido con un pequeño pan y está enclavada en el corazón mismo de la ciudad de Quito.
---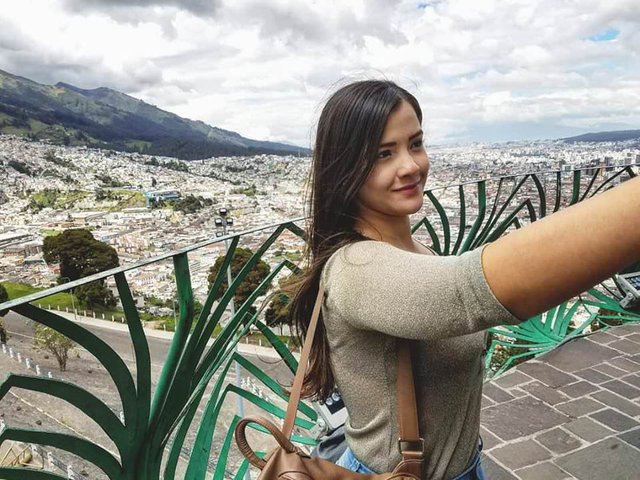 ---
Es uno de los sitios más visitados de la ciudad. Por su ubicación se ha convertido en el más importante mirador natural de la ciudad, Ya que se puede apreciar la disposición urbana de la capital, desde su centro histórico y hacia los extremo. Es una postal ante mis ojos, pude visualizar toda la cuidad en su mayor esplendor con un clima agradable.
---
---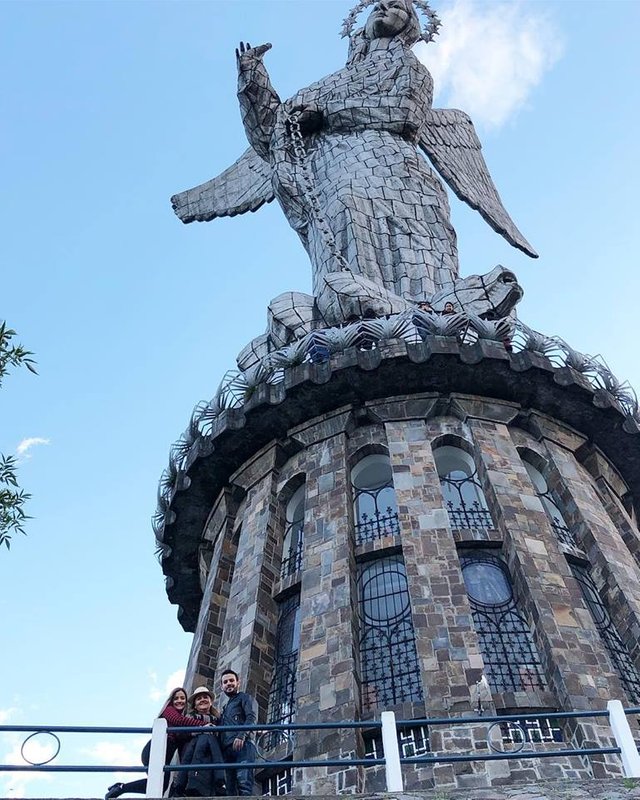 ---
Representa a la Virgen María, descrita en el libro bíblico del Apocalipsis, una mujer con alas, una cadena que apresa a la serpiente que tiene bajo sus pies y que representa a la bestia.
---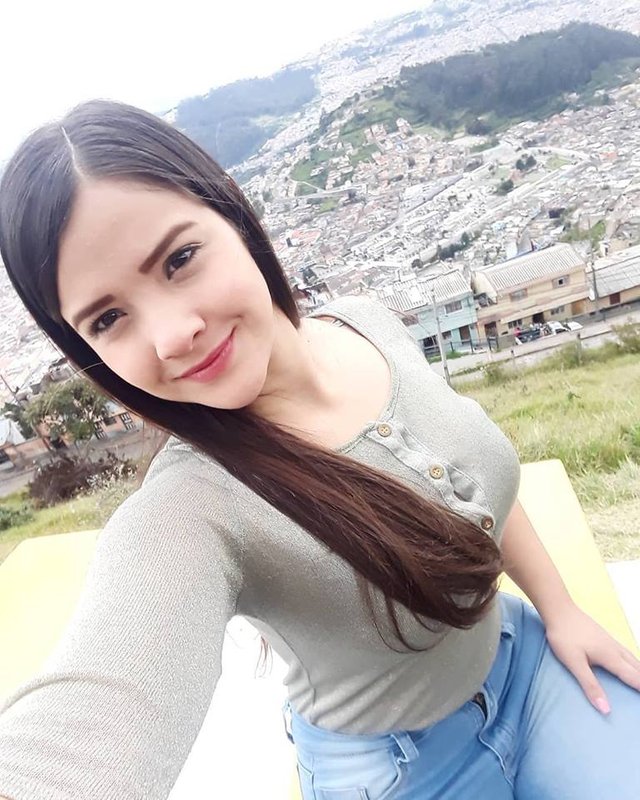 ---
Me Encanto haber estado en este significativo,espiritual y hermoso lugar se los recomiendo visitar y subir al interior de la estatua donde encontraran un pequeño museo en el que se relata la construcción de la escultura, la historia del milenario cerro y 14 vitrales acerca de la devoción de los Ecuatorianos por estas diferentes representaciones de la Virgen María.
---
Thank you friend @wakeupkitty, for starting this contest that motivates us to move forward on this platform, to participate Aquí
---
Cámara : Iphone x
Location: Ecuador//Quito
Author: @dulce160
---
This is an Invitation to join #ccc for Guaranteed 👍 Daily Income 💵 and Payout 💸 for Newbies (2.0) 🐟 🐜 🐛 in #ccc 👣 and Follow 👣 the Honor Code 🏅 - the Creed (Conditions and Limits Inside)
AND
the latest update <<< please click to read.