Sunshine, public transportation, and a relaxed schedule once every two weeks -- today means FREEDOM and FUN with FAMILY and FRIENDS!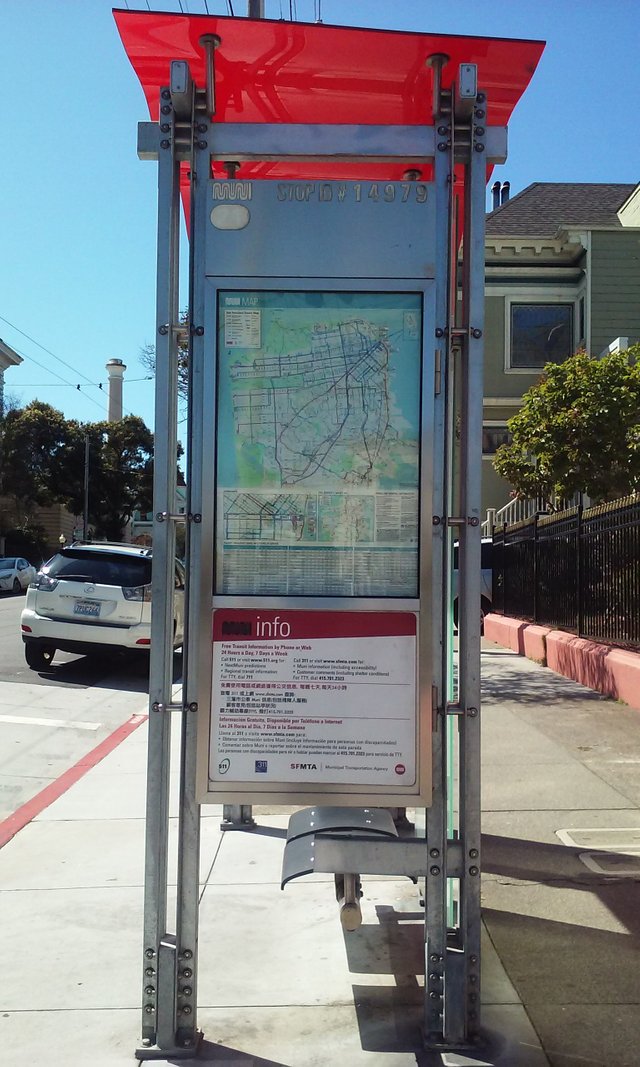 The winter and very early spring here in San Francisco has been exceptionally wet given that California has been in a drought for six of the past eight years -- sunny days like today are at a premium! Then, because I have a lot of responsibility attached to my work, and because recovering from major injury is just rough, I have had to spend a lot of days like this indoors either working or resting, looking out of the window and waiting for a day like this to come when I feel well enough to get off into it.
That day is TODAY! Already had time to have some pleasant interactions with the members of the family in the city and on the phone with friends and relatives further away (thank God for cell phones because you can take them out in the sun with you!), and will soon be on MUNI to get out and hang out with friends across town!
MUNI is the main source of public transportation in San Francisco, and it is my freedom chariot on days like this. For less than $6.00 I can get from my house to all the major tourist and shopping and culture spots in town, and close enough to not put too much strain on what is still healing in my body. Of course, today, sunshine and fresh air are the main attractions -- the last thing I want to do is spend too much time indoors anywhere TODAY if I can help it! One thing I enjoy is just riding the long routes and pretending I am a tourist; if I have time during the week I sometimes will try to work that in. But today, who knows? I can hop on MUNI and be at the beach in 30 minutes, San Francisco Bay in 30 minutes, Twin Peaks in 40 minutes, Union Square in 25 minutes, the entire south side in an hour, Fisherman's Wharf or Pier 39 in that same time, the Legion of Honor in 40 minutes -- and the thing is, TODAY I can do any of it! Freedom -- today means FREEDOM!
Then, I have my friends ... folks that love good, clean fun across multiple generations, with instruments at their house for when sunset finally hits and we go inside! I might get to play on a grand piano today, and work on an album for the music teacher that left it to my friends... we might get into a jam session ... who knows! TODAY, anything can happen.
It would help, however, if I go on and get to the bus stop, wouldn't it? See you all later, Steemians!
This is an Invitation to join #ccc for Guaranteed 👍 Daily Income 💵 and Payout 💸 for Newbies (2.0) 🐟 🐜 🐛 in #ccc 👣 and Follow 👣 the Honor Code 🏅 - the Creed (Conditions and Limits Inside)
AND
the latest update <<< please click to read.