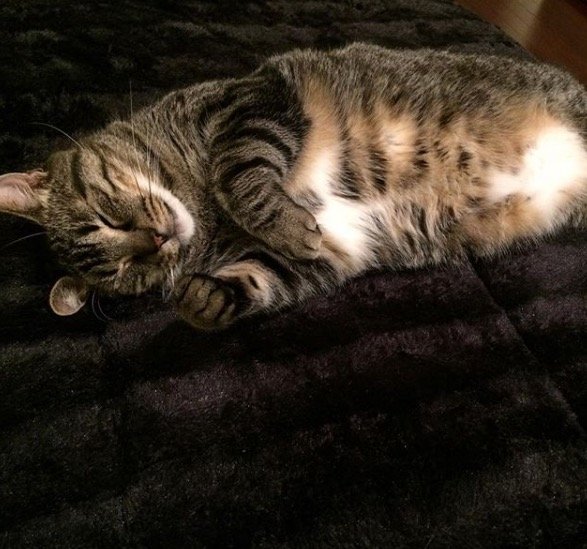 I'm not sure I've ever seen Mufasa look quite as relaxed and happy as he did when my husband and I got back from vacation. We went on an amazing cruise (which I'll post about in the future), and we had good friends who love Mufasa watch him while we were gone. But he was sooooo happy when we came back home. He was just all purrs and head bunts and tail swishing and love. :)
As I was sitting on the bed watching TV, he jumped up and rolled on his side. Isn't he just the perfect picture of happiness and relaxation?
Here's another photo with a filter: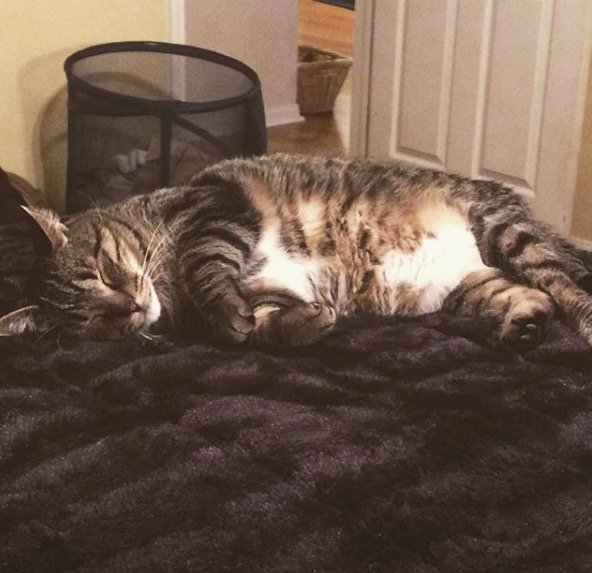 Purrrsonally, I don't think Mufie needs a filter. :) I just want to squeeze him and give him all the pets in the world! :D
I'm also entering this in @derangedvisions' pet photo contest, for fun. Read more about the contest here.
I'm also entering the Daily Pet Photography challenge, because it sounds like fun! It's here.
But most importantly, I'm just sharing an adorable photo of my happy cat in honor of Caturday. :)