Hello you fabulous Felines and Hoomans of the Steemitsphere!
It's Saturday once again, and that means my favorite day of the week: CATURDAY! Bring out all your cute photos of your cat friends and share with the world!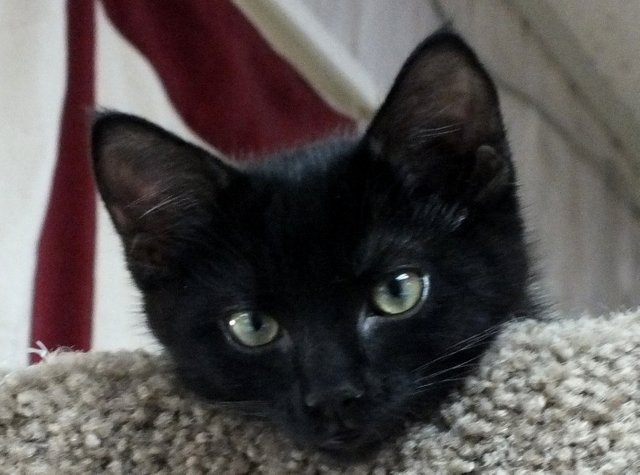 Hello!
Youthful Memories!
Today, I thought I'd share some kitten pictures from when I was just a "wee squirt" shortly after arriving here at my new "forever home."
I was quite small and frail at the time and almost immediately ended up with some kind of infection so I almost died. But with a lot of love, care and rest I managed to recover and become my fabulous self!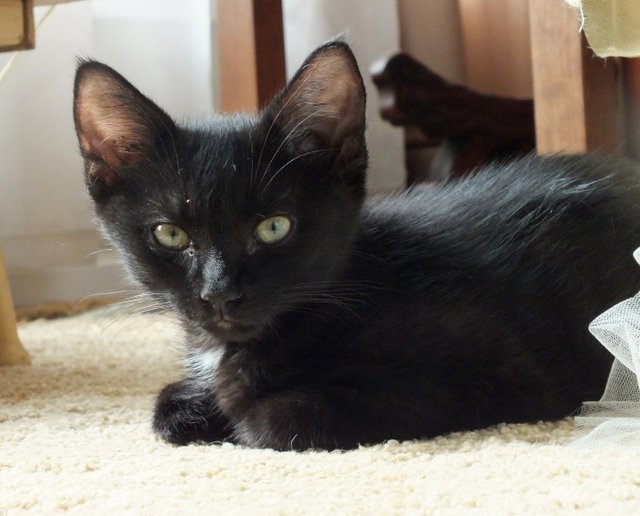 Hadn't quite grown into my ears and head yet!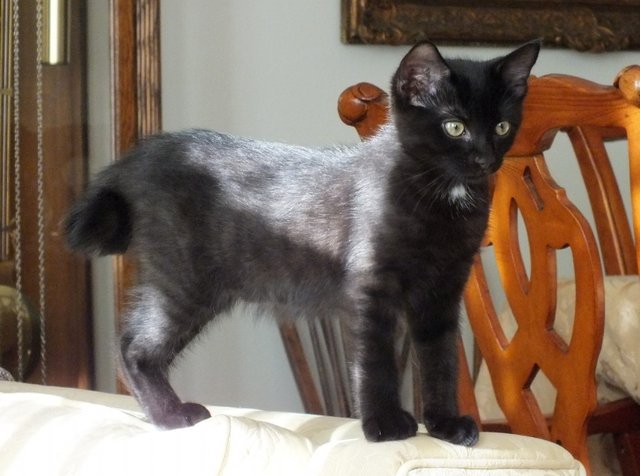 Curious and a little apprehensive. I had STRIPES, back then!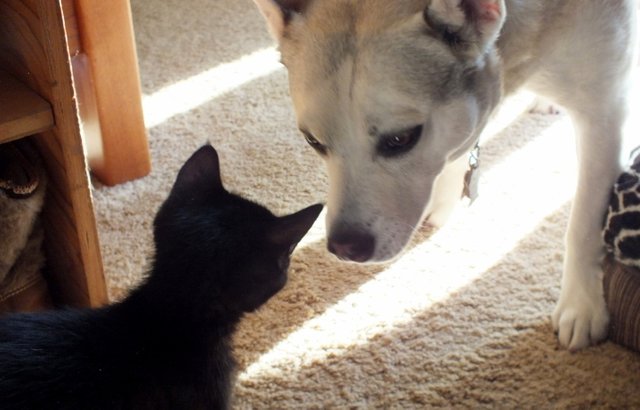 Tiny kitten, big dog: meeting Daisy the dog... who's actually a very gentle and nurturing "cat mom"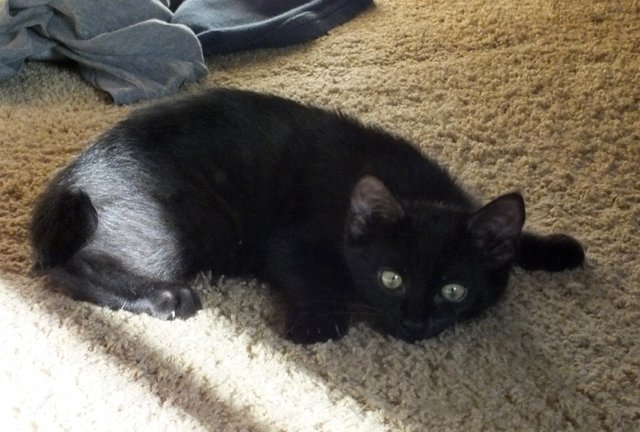 "You can't see me!"
And since we're on the subject of "cute kittens," I decided to also toss in a few shots of "Orange" as a kitten... sadly, he was with us far too briefly and died suddenly at only a few years of age... but we all still remember him very fondly around here.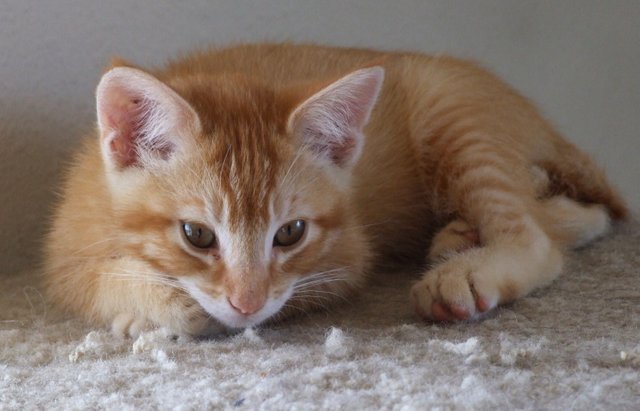 Orange was a very sweet natured cat...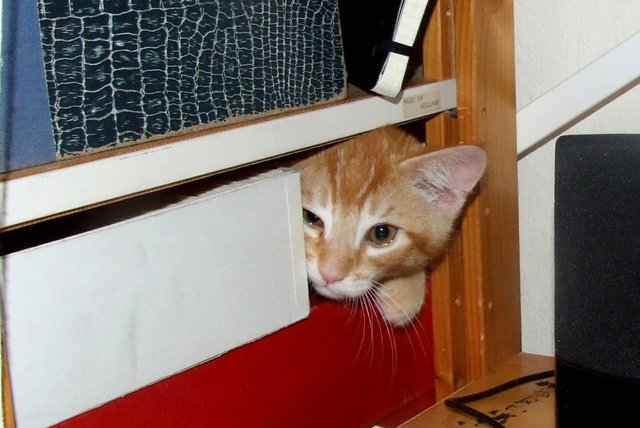 He loved to hide in little tiny spaces... and suddenly come popping out!
Well, that's about it for the "cute overload" factor, for this Caturday! I hope you enjoyed my little stroll down "Memory Lane!"
Help Spread Cat Awareness on Steemit with #catsofsteemit!
Meanwhile, I hope you will be part of helping to build a "Cat Community" here in the world of Steem!
To do so, you can help by using the #catsofsteemit tag every time you post pictures of your feline friends. This tag is intended for the cats in YOUR life, so please do NOT use it for random kitten photos from the web, cat cartoons and stuff like that... only your own cats.
In time, I hope we can build enough interest to where a click on the tag will bring up dozens of our friends in a simple feed, and we can help each other grow our presences here through mutual support!
Hope you are all having a beautiful weekend!
=^..^=