---
It's a crinkly bed/toy. I once ordered a cat-stand that turned out to be a good size for fat hamsters.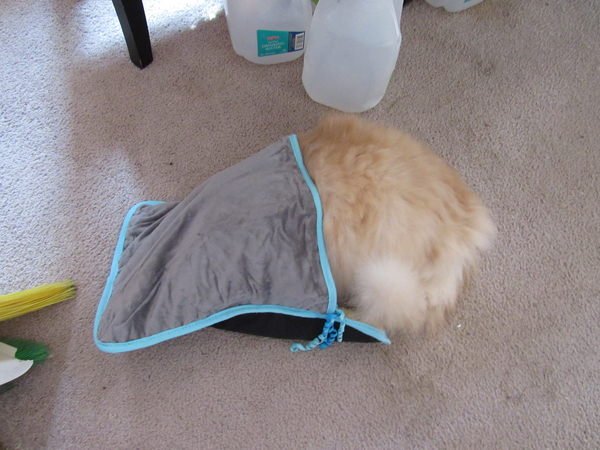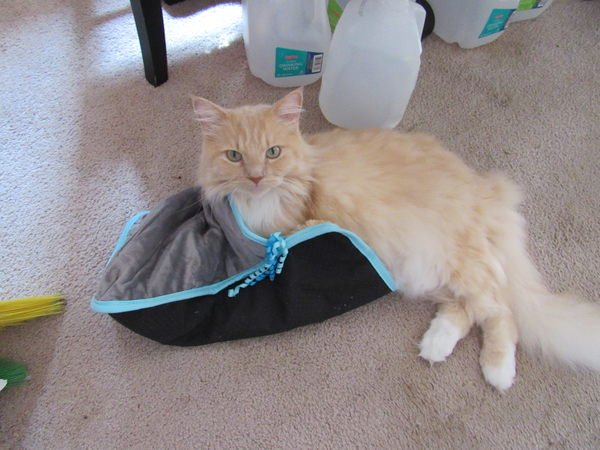 Hey, hooman drr drr. This is too small again.
Here is a similar-themed post of my other horse. I mean cat...
https://steemit.com/caturday/@cubbyworks/caturday-raindrops-keep-falling-on-paint-s-head
... that I think is funny (of course).
---
---
Thank you, and Steem on,
Mary Helen
Photos by Cubbyworks, CanonPowershot SX520HS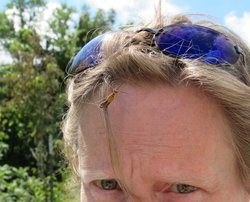 ---
Upvote and help Paint get a real bed!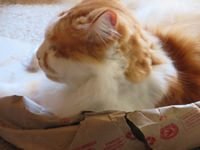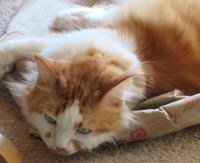 (Jk, Paint is fine, he made this.)