Happy #Caturday!
It's a beautiful sunny day here in Seattle and Dax is making the most of it. I went looking all over the house for my kitty, and it seems she decided to spend some quality time out on the "Catio".
Here she is basking in the sun atop her fuzzy kitty bed. I love the contented look on her face.
While this might look like "Kitty Jail" it most certainly is not. Two summers ago, I decided to build an outdoor habitat where my kitties could go hang out outside, yet stay safe from the raccoon and coyotes in the neighborhood.
Happy Cat Habitat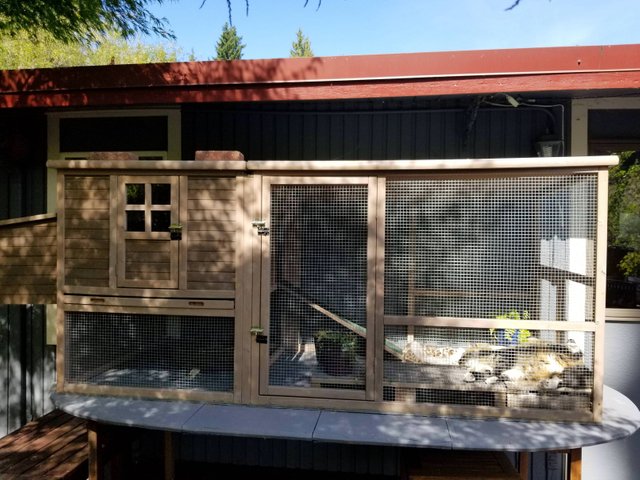 The "Catio" is a converted (brand new) chicken coop. It has an enclosed area, a walking plank, and an open area for sunning. They seem to really love it!
They enter and exit the habitat via a bedroom window that has been securely fitted with a kitty door. It's hilarious to see them zoom in and out of the house. As you can see, the habitat is elevated so they can get a good look at birds in the nearby trees.