I am going to "t r y" posting everyday if my "hooman" will let me.?? He says my Claws scratch his screen protectors....
Can you believe that some Horrible people actually have our claws Amputated!!!
GPS / Global Positioning Sammi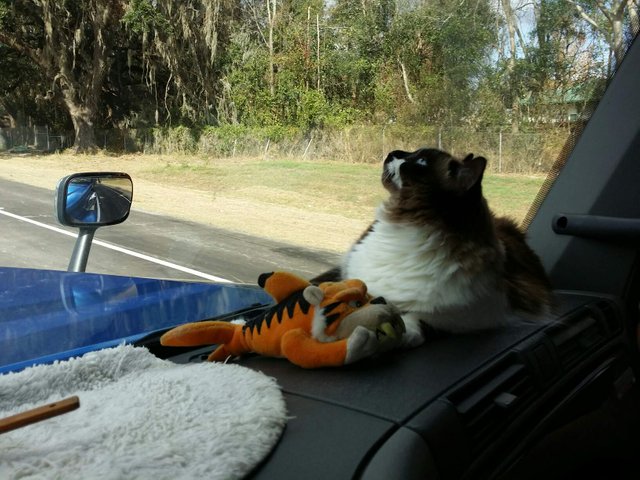 This morning we rolled south outta Childress TX. Rollin across rt. 82 eastbound, in North Texas, to i-30. up to i-40, Then on to Nashville. We dropped south out of Denver 2 avoid the snow storm.
We have a tradeshow in the box goin to Opryland. " The Grand Ol Opry"
I try to help KrazzyTrukker stay on route. But I get tired working so hard, and I gotta take a nap. He calls me his GPS Kitty.....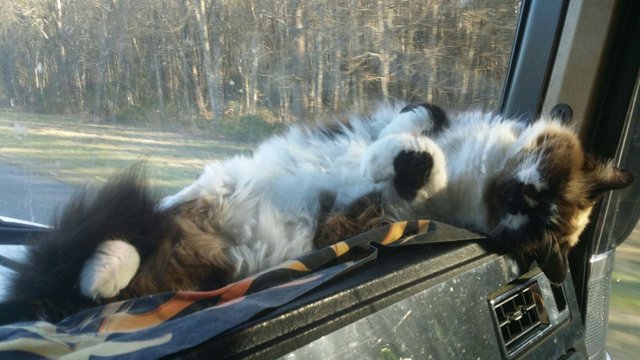 2maro He said we will be juss south of Little Rock..... Hey...! Rocks...! #catsofsteemit =^,,^=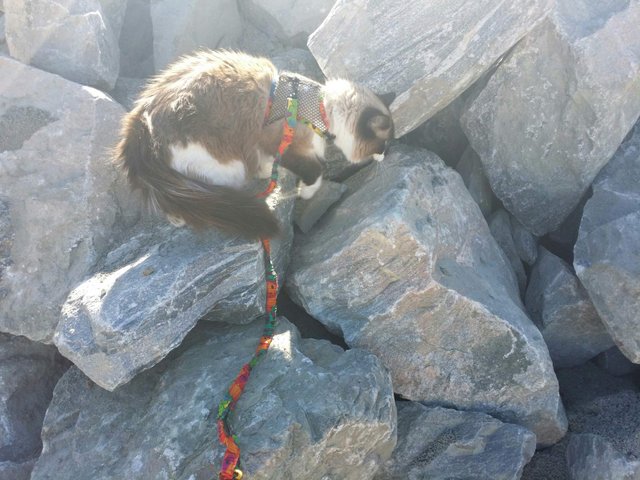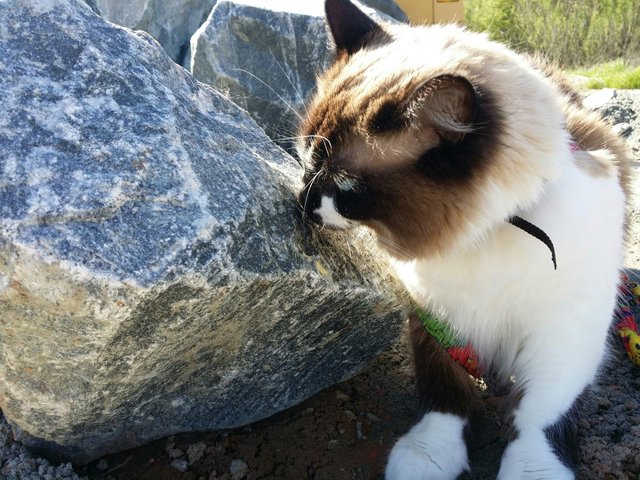 Posted using Partiko Android