They appear opposite, but are actually complementary, interdependent. Physical manifestations of duality, these tigers were drawn to symbolize yin and yang.
I love drawing/painting on black surfaces, out of the negative space. Filling in the light, instead of the dark always gets me out of my own head. I had a lot of fun doing this one.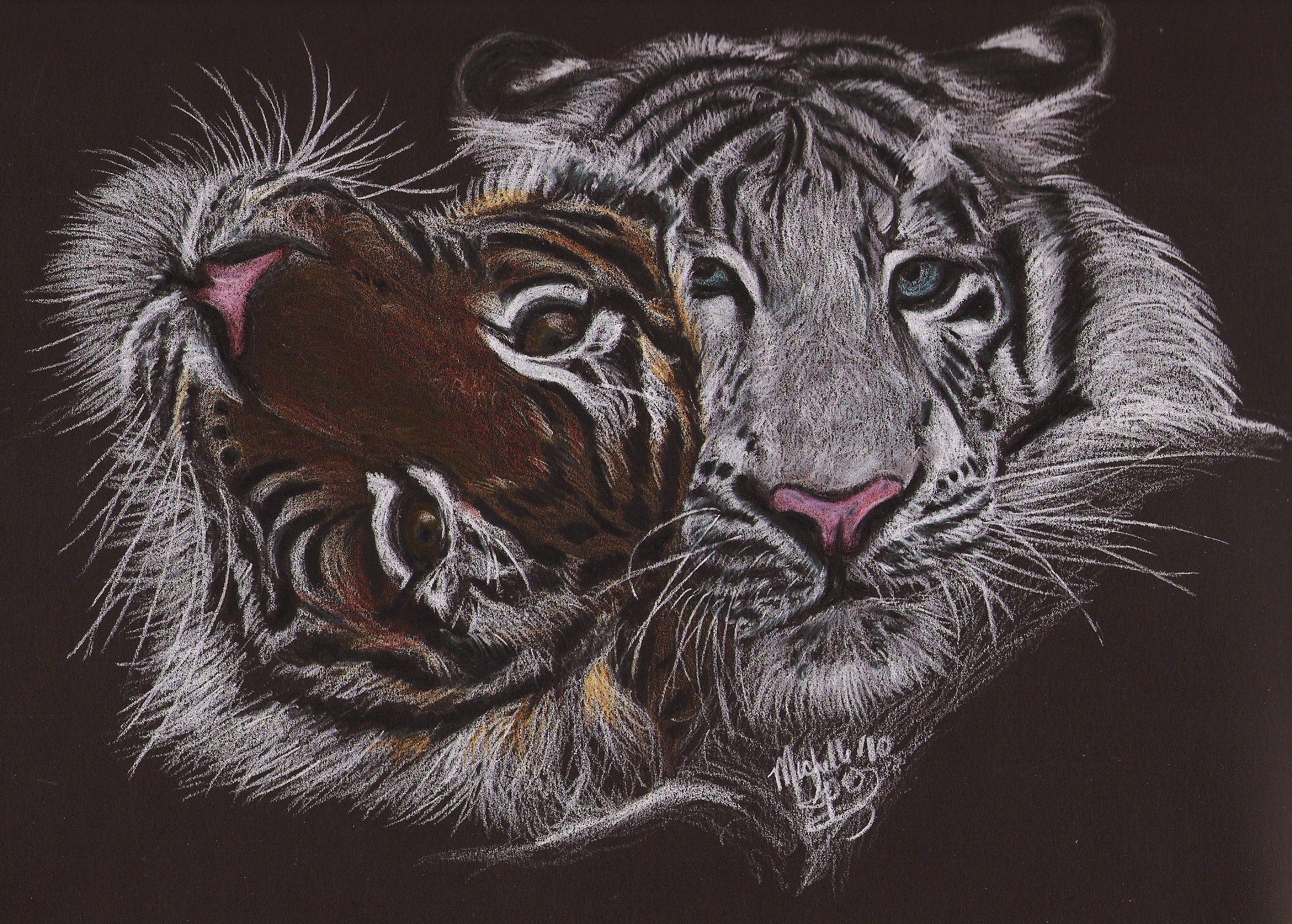 Tigers have always been one of my favorite animals. What's you favorite?