Hello steemians,
Today I found out about https://www.cryptokitties.co/ which is a place where you can buy and sell digital cats through the ETH blockchain.
Incredibly enough this platform has becomed very popular since it launched 9 days ago and it now has a market cap of over 1.3 million dollars. When you have two cats you can breed them to create another one.
The funny thing is that every cat is different and therefore they are collectible.
Breeding works like a lottery, you even might be able to get a 250 ETH worth cat from two cheap cats ;D.
Just for the sake of it I will be putting some Ether and all the SBD collected in this post to try it out, I will be giving reports of my earnings and my experience.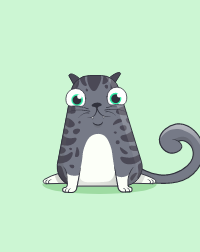 What will be the next crazy thing that will happen?
Cheers,
@lrd