Today was a good day, at least as far as Cleo and Tiger are concerned. I caught Tiger yawning again, and Cleo was happy to pose for multiple photos, including one with 2 little toy clowns from many years ago when I was a kid. However, Blaze made things SO difficult, I managed a single shot of him jumping off a chair, and an accidental photo of him walking directly in front of Cleo and Tiger, lol. Enjoy the pictures!
---
Tiger mid-yawn. 2 Days in a Row!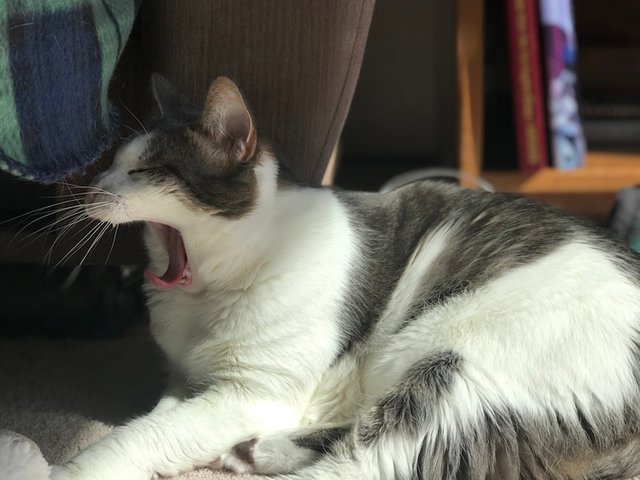 ---
Cleo and Tiger.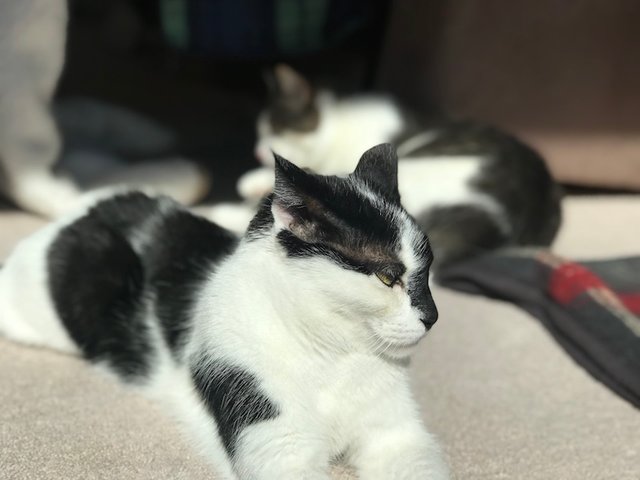 ---
Cleo with the clowns.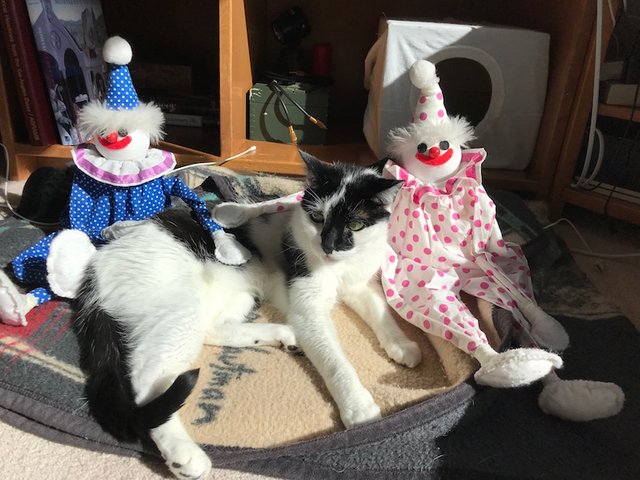 ---
Group Photo!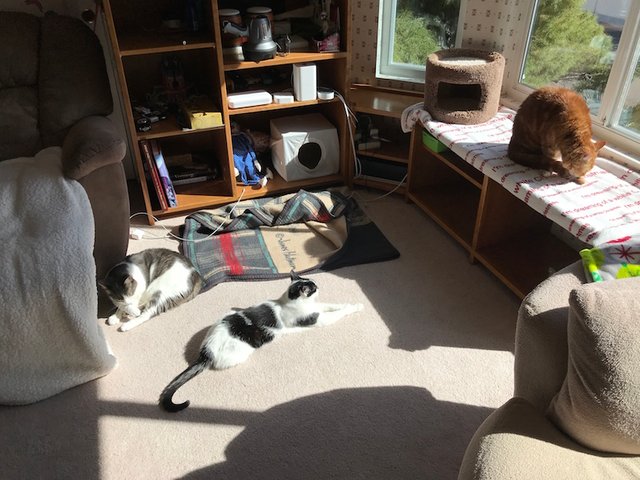 ---
Blaze walking into frame, hehe.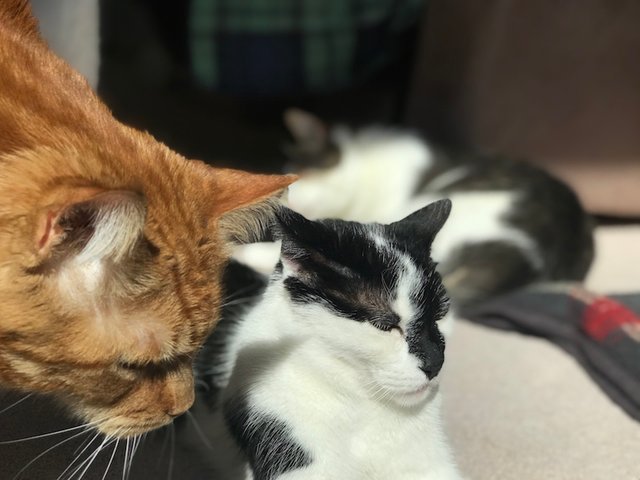 ---
Blaze jumping off the chair, blurring every photo, lol.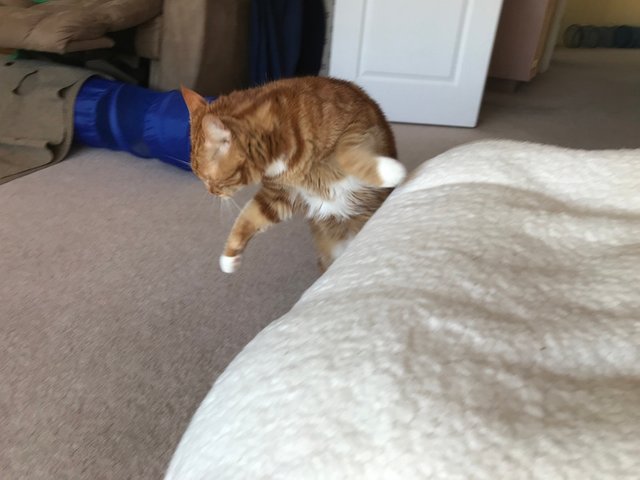 ---
---