Grapthar's Daily Cat Photos! Tiger V. Blaze, Caught on Film!
Finally, after what feels like years, I've captured a cat battle on film again! They've been so well behaved (when I'm around anyway) lately, but finally today, both Tiger and Blaze were energized, and ready for war! They are both pretty tough, so they get intense, rolling around, throwing their bodies at each other, going for the jugular... If they wanted to, they'd be some mean killin' machines... fortunately, it's all in fun, and they wound up cleaning each other's ears afterwards, lol. Cleo avoided all this madness, hanging out downstairs in the sun. Enjoy!
---
The battle begins...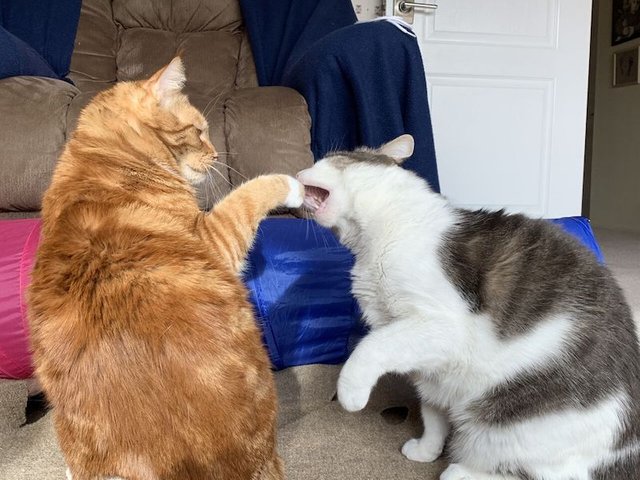 ---
Cleo hanging out (peacefully).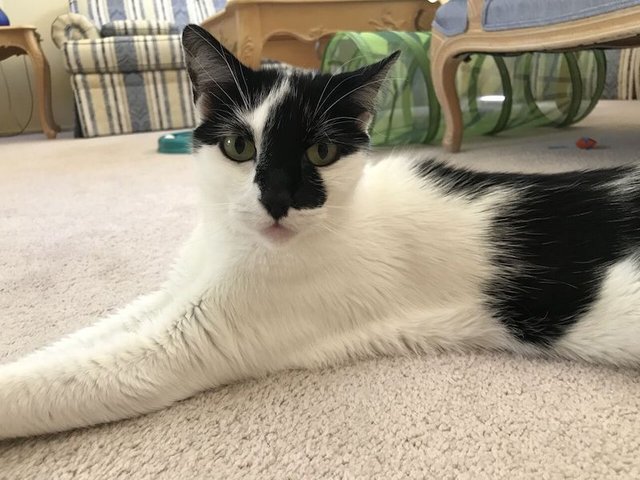 ---
Tiger close-up.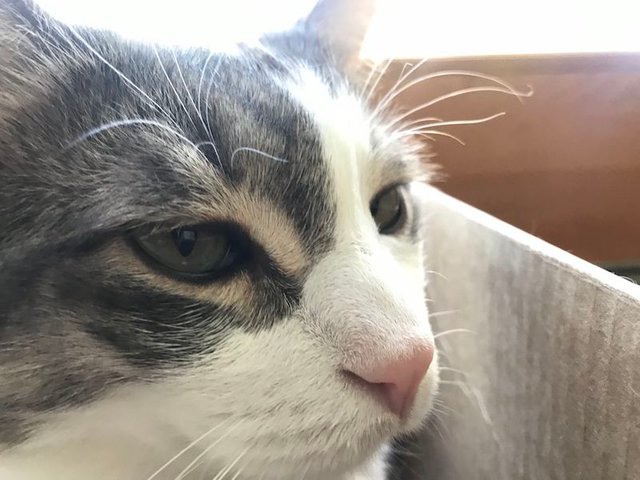 ---
Round 2!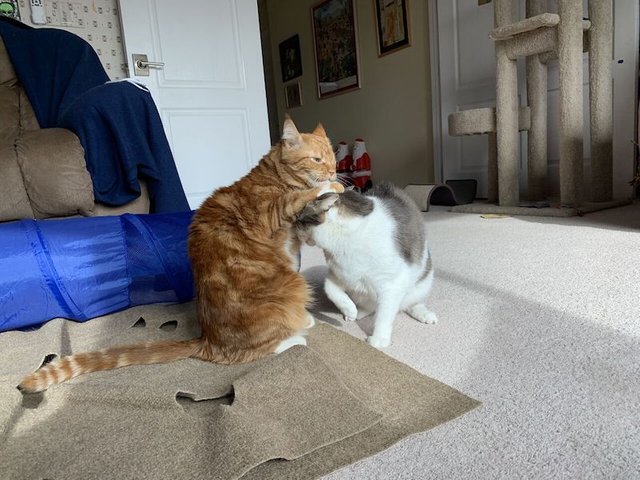 ---
Cleo laying around.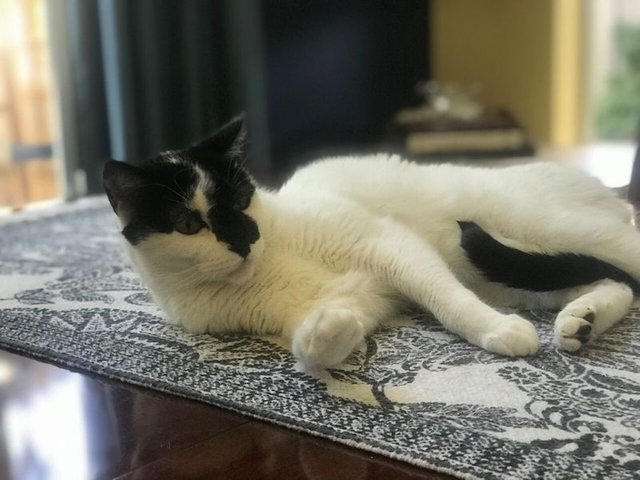 ---
---