Once again, all 3 of the cats spent nearly the whole afternoon in the front room upstairs. It definitely stays warmer, and they are heat-fiends. They were all passed out when I came in to take the pictures, BUT, the shots look awesome cause I had plenty of sunshine, so I'll take it as a win. Enjoy!
---
Tiger on the rocking chair.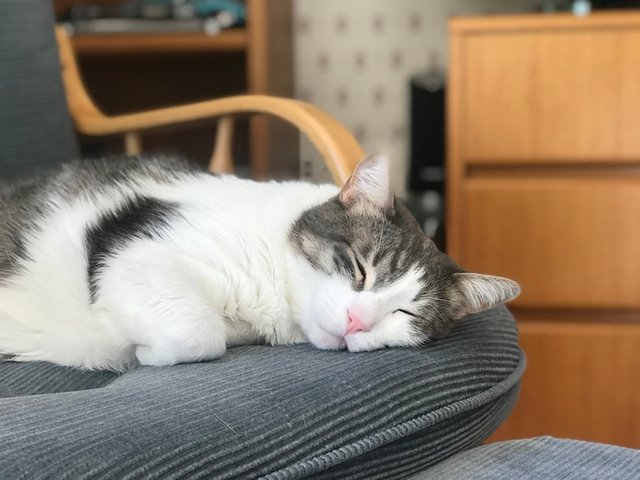 ---
Cleo chillin'.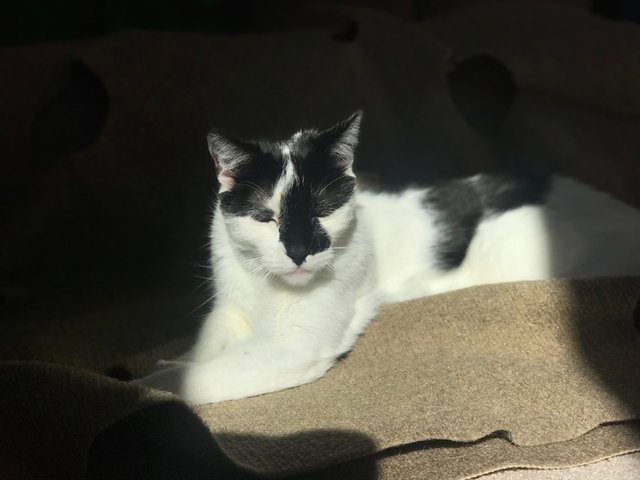 ---
Blaze on a recliner.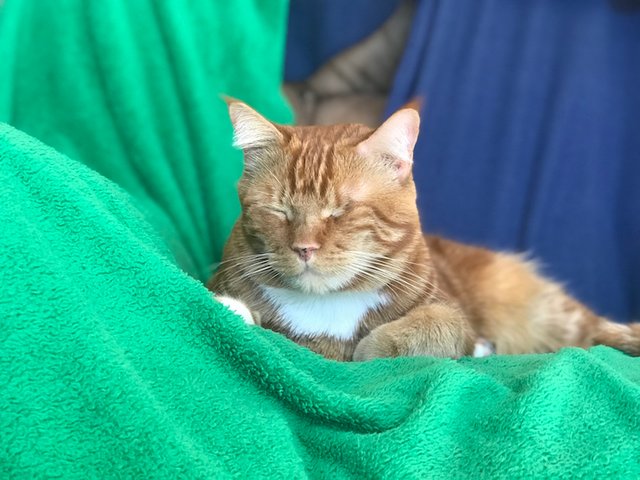 ---
Cleo looking very elegant, closer shot.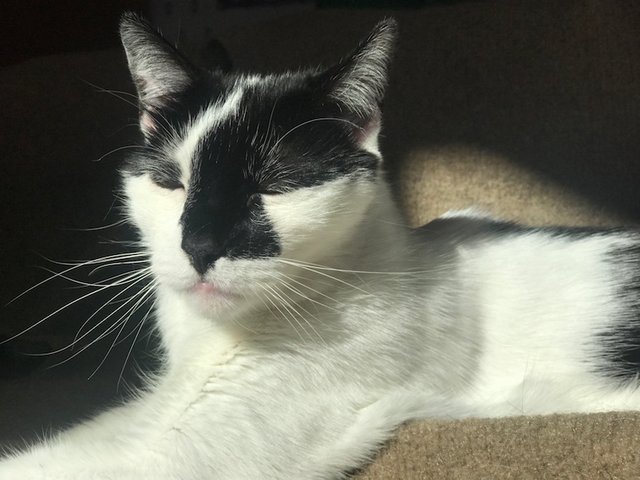 ---
---