Not much to report. Lazy day, lots of sunbathing and hiding out in their blanket forts. I did manage to catch Tiger mid-yawn, which is always a win, and almost captured Blaze too, though my phone didn't take the shot in time. Fortunately, I got some nice shots of him and Cleo later on, so all in all, a good day for feline fotos! Enjoy!
---
Blaze with his toys, close-up.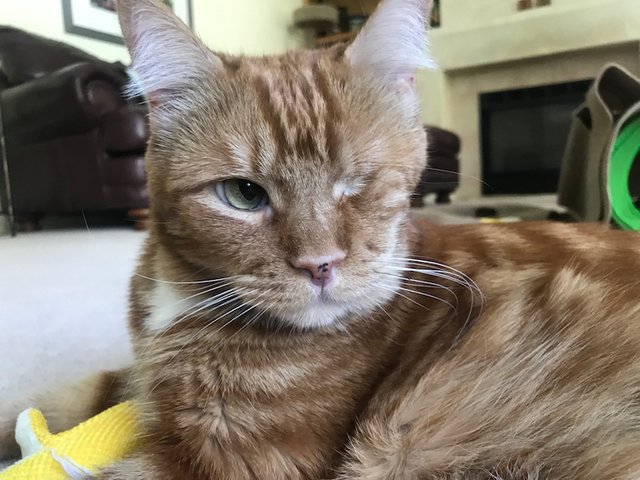 ---
Tiger, mid-yawn/yell.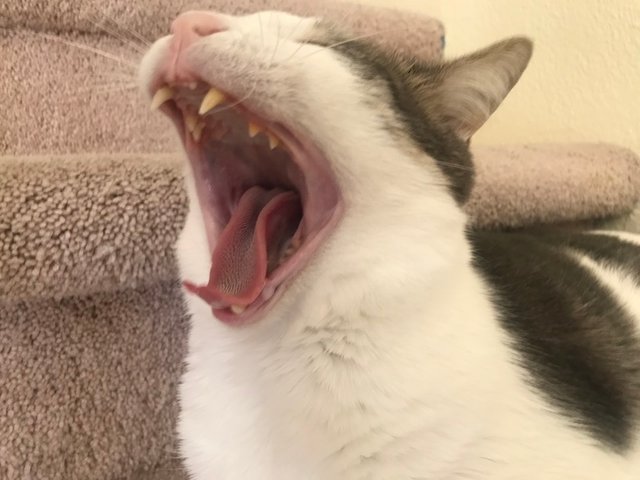 ---
Cleo in the windowsill.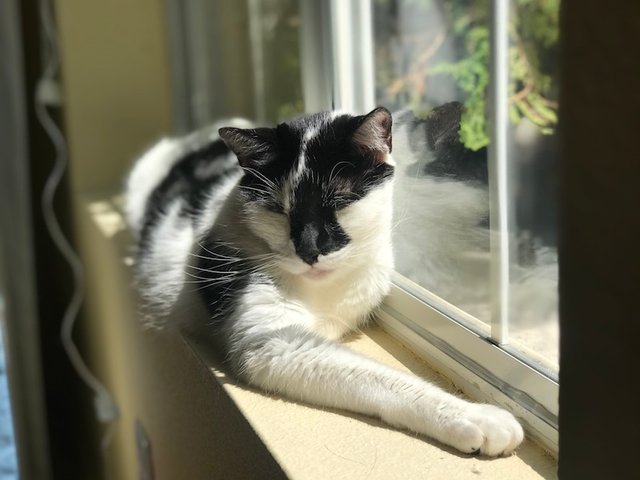 ---
Tiger, post-yawn, mid-stairs.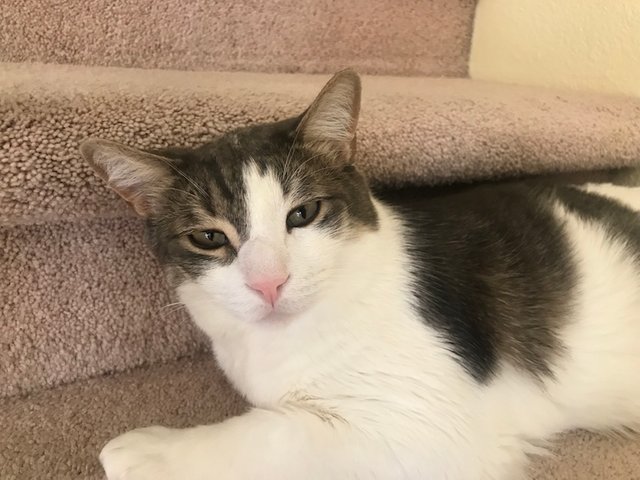 ---
---