Grapthar's Daily Cat Photos! Photos of the Gang, Plus Kenji!
Not much news from Catropolis, just the typical day of lazing about. Kenji has been loitering outside everyday, and I managed a nice shot of him relaxing in the sun. Apparently he is back to his old ways already, sleeping in the backyard all night, hanging out front all day, never going home except to eat... lol. Enjoy the photos!
---
Tiger on the tile, coolin'.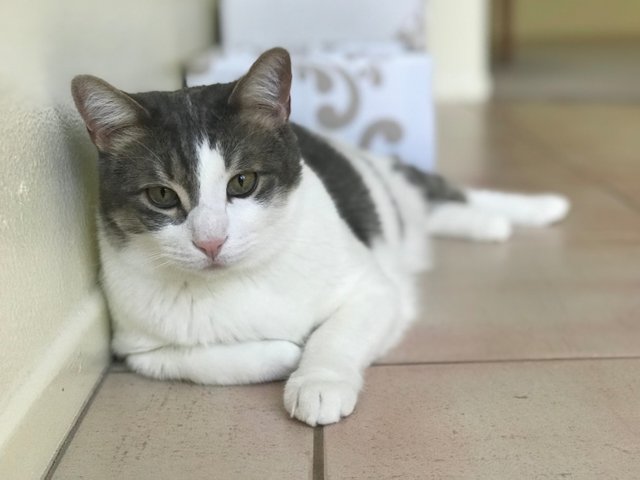 ---
Cleo, looking good.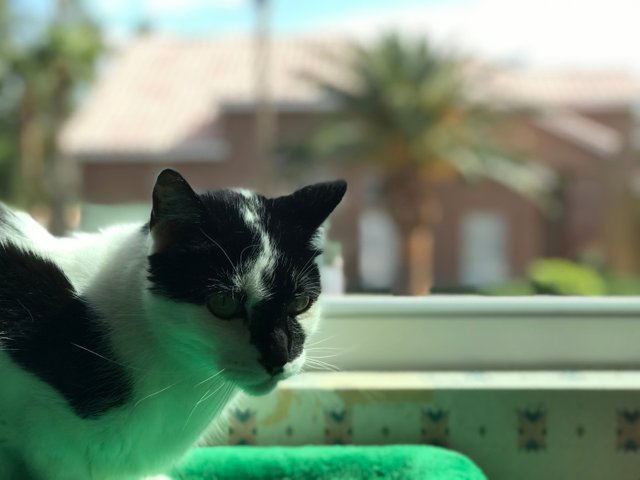 ---
Blaze in a box.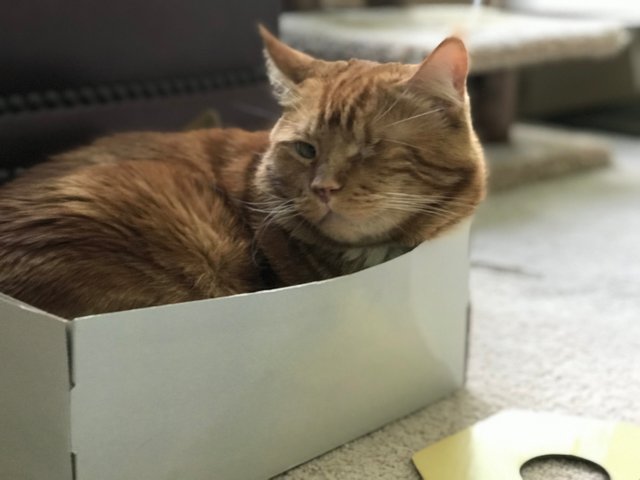 ---
Kenji, cat model.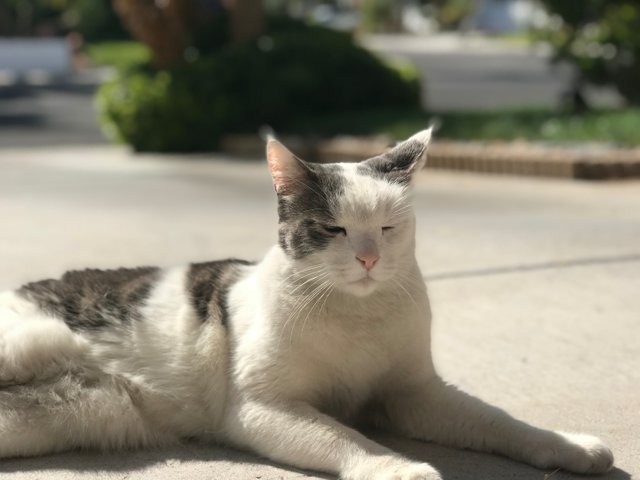 ---
---