No wild action shots, no group photos, just some lazy cats. I did manage portrait-mode shots of them though, and Blaze decided to sit in direct sunlight, allowing the curse of Blurry Blaze to be broken. Since they've been spending so much time in the front room upstairs, we decided to get them another electric water fountain thingy up there, so I'll include some shots of that tomorrow. Enjoy!
---
Napping Cleo.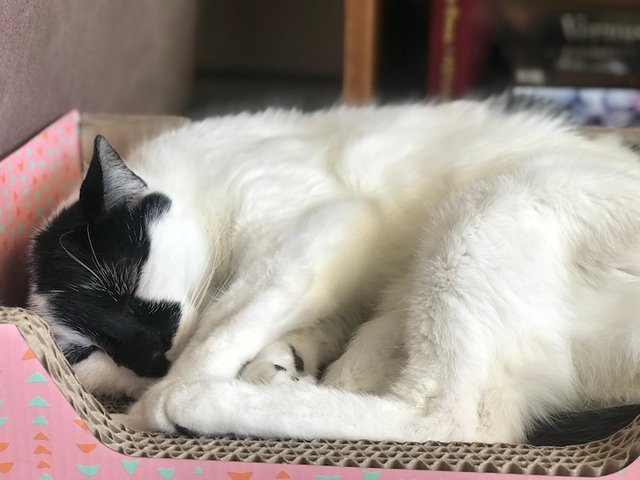 ---
Blaze doing the same.
---
Tiger in his tunnel again.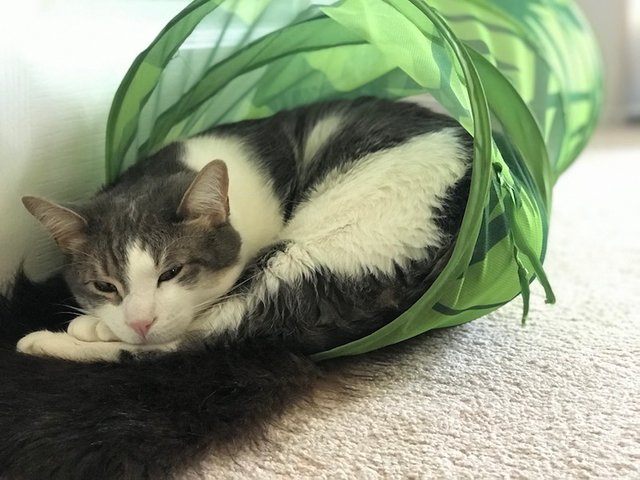 ---
Cleo, alternate pose.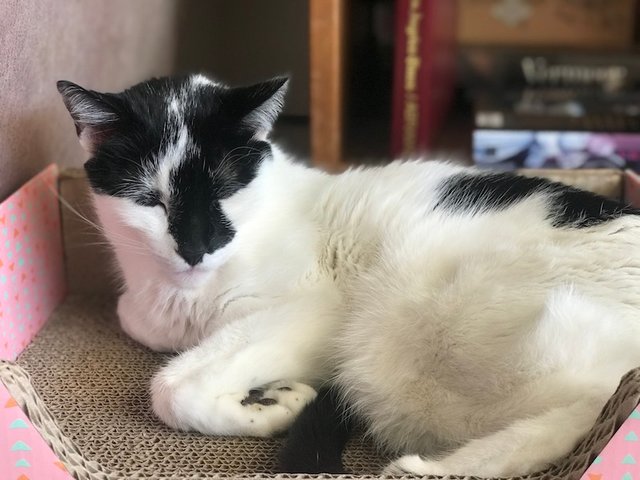 ---
---