Not much happened today; no group shots, nor any of Cleo and Blaze together, unfortunately. I did get some nice individual shots of each of them, so I can't complain too much, though I do feel a bit spoiled by the last few days' successes. Perhaps tomorrow though! Enjoy!
---
Blaze curled up in the sun.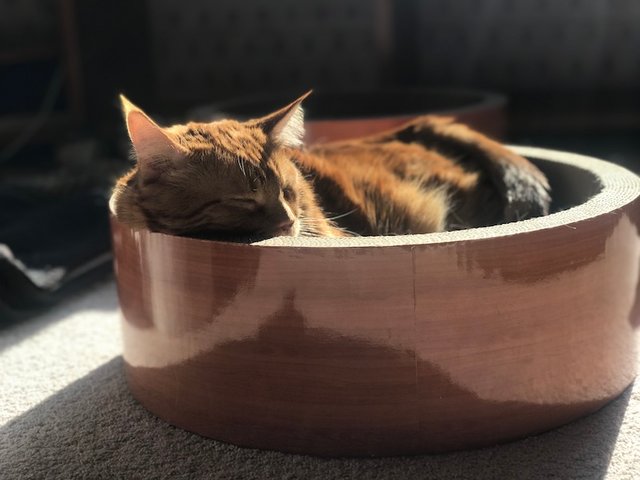 ---
Cleo downstairs, napped up.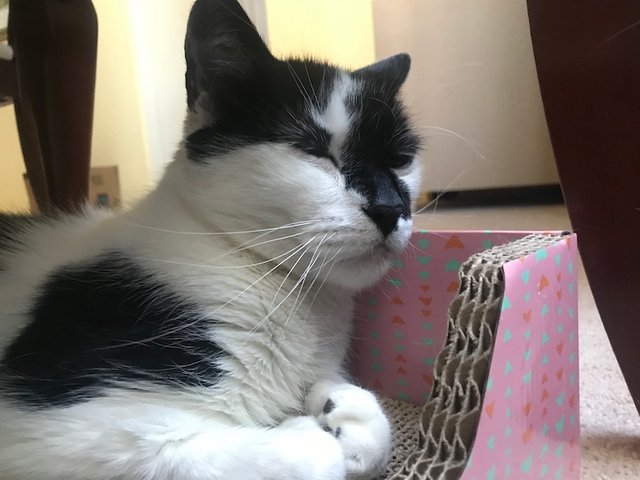 ---
Tiger hanging out in their old cat tree.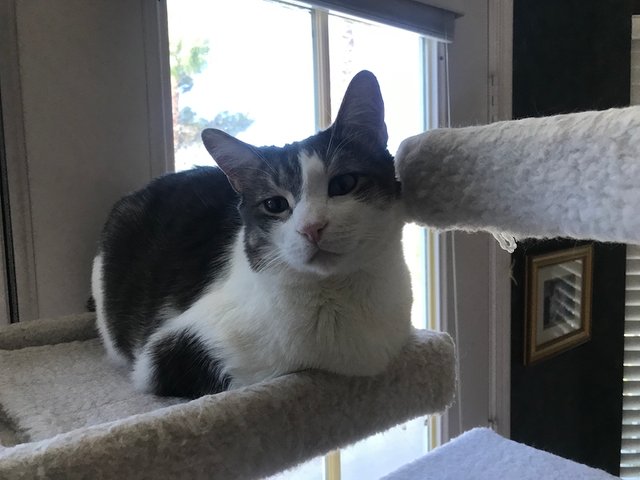 ---
Cleo again, posing for me. I just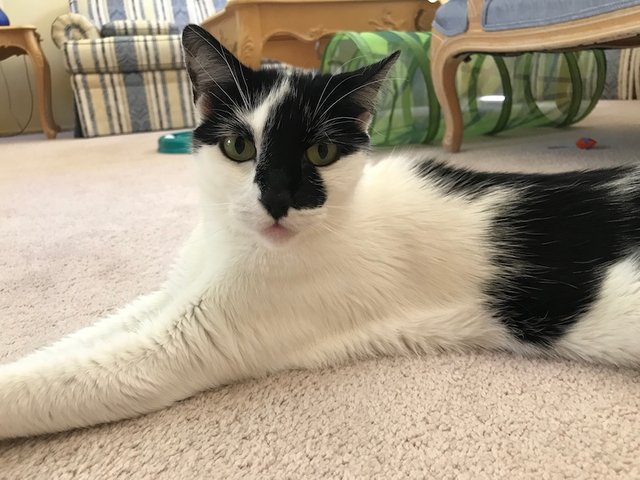 ---
Blaze, still sleeping.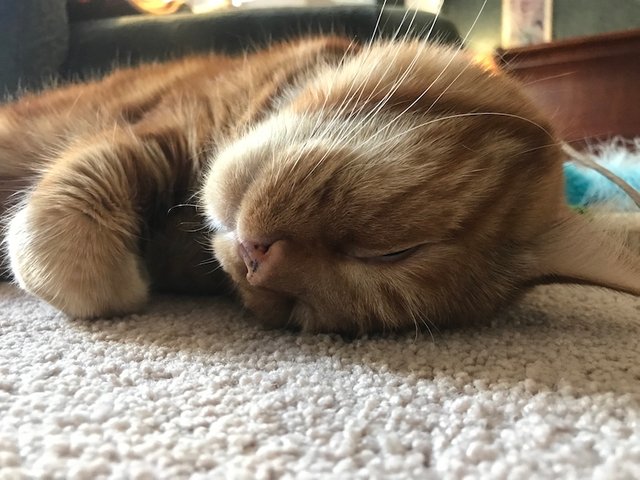 ---
---