Happy Caturday everyone! I got 2 pictures of each cat today, and all while they were awake (or at least their eyes were open, Blaze fell asleep immediately after the picture, lol). Enjoy today's photos!
---
Tiger striking a pose.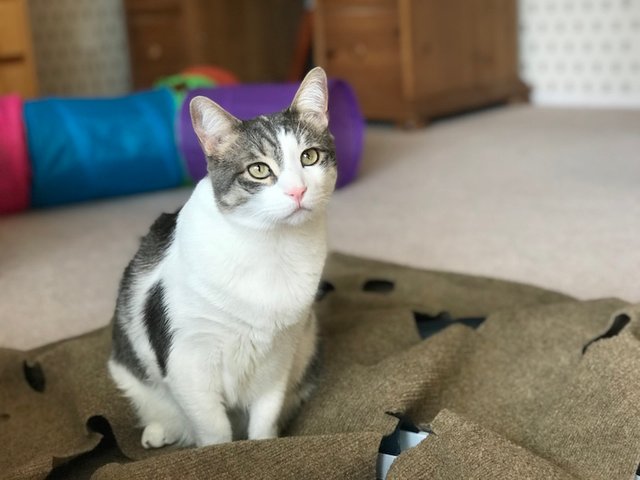 ---
Cleo sunbathing/being a stretchy cat.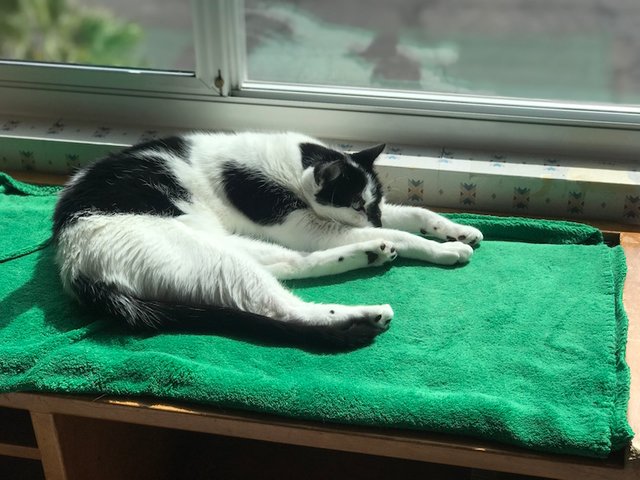 ---
Blaze in his tower vantage point.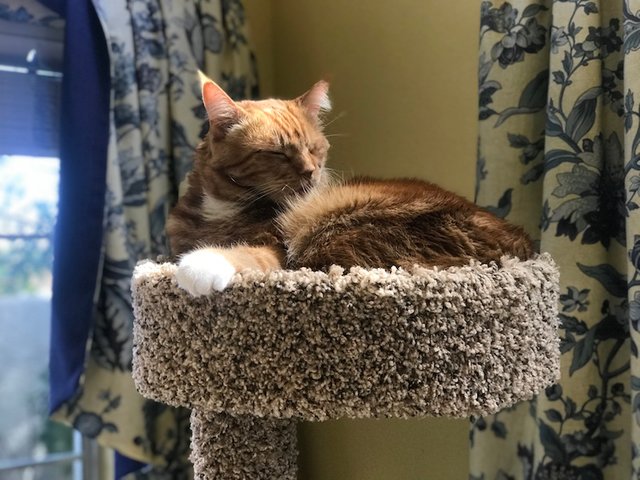 ---
Tiger in his neon box.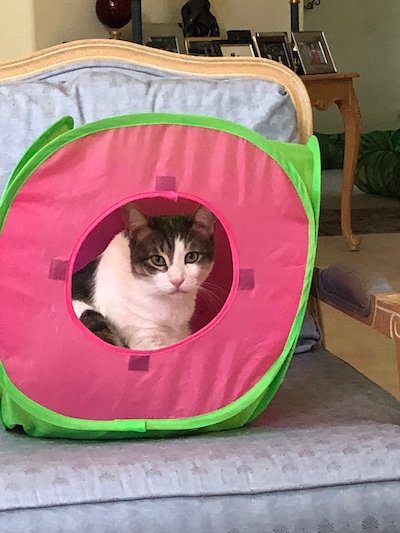 ---
Cleo cleaning her paws.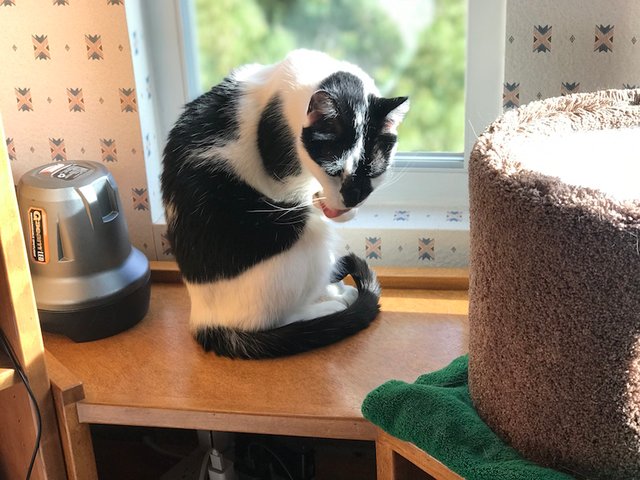 ---
Blaze chillin'.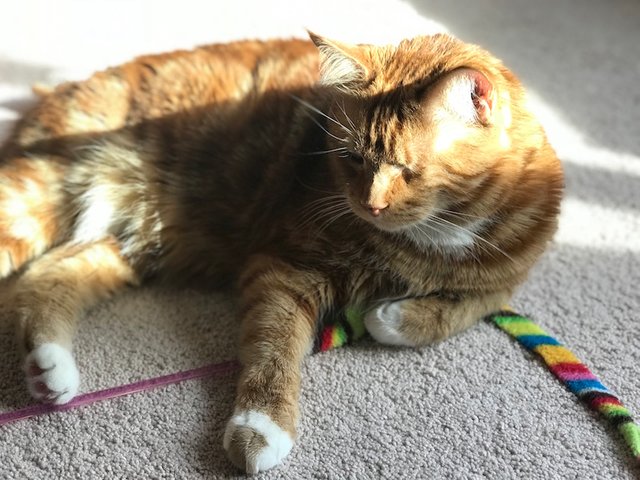 ---
---