Well, as today is the official weekly holiday for our feline friends, I figured it was only appropriate to get as many photos as possible today. I was able to capture the indoor-crew in various places; both Cleo and Blaze were obsessed with the shoe-box today, so of course I had to include those. I also got a nice shot of Kenji on the driveway this morning. She showed up around 8 AM and hung out until at least 2 or 3 in the afternoon, haha. Enjoy the photos!
---
Tiger chillin'. Blaze behind him.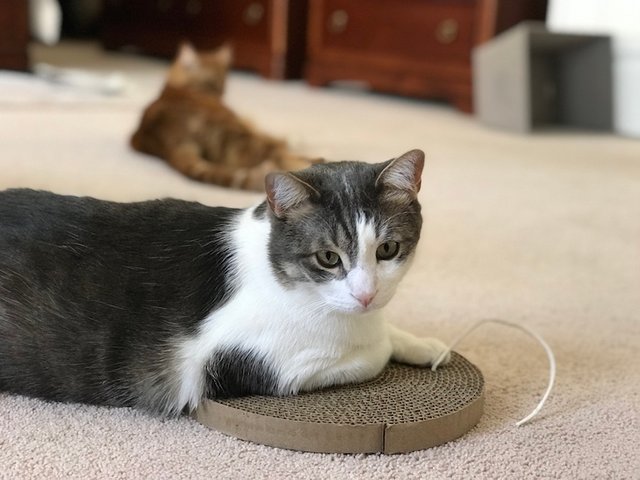 ---
Cleo napping on the towels.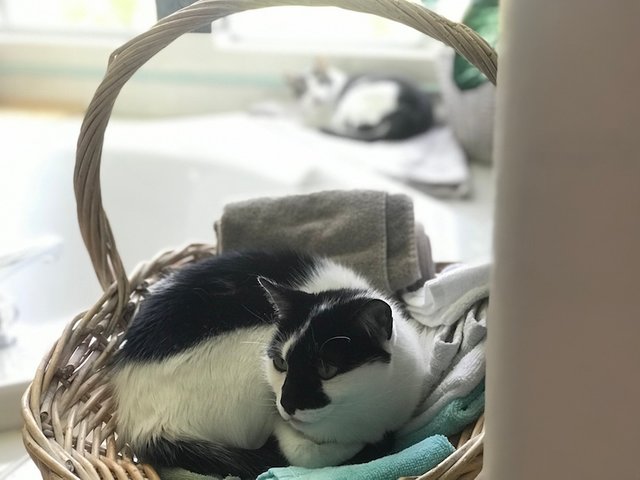 ---
Blaze in the shoebox.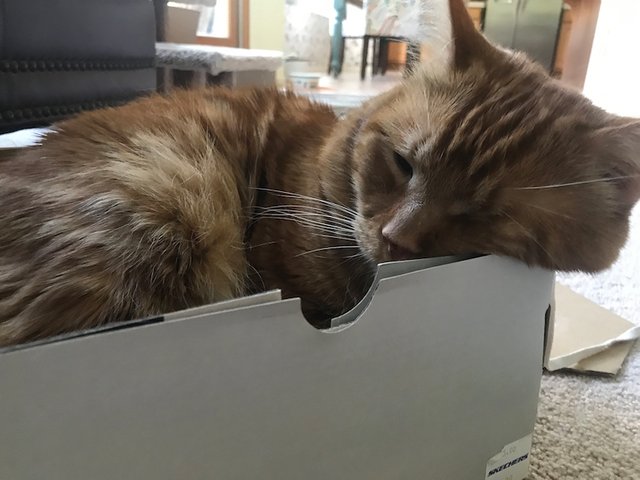 ---
Later on, Cleo in the same box.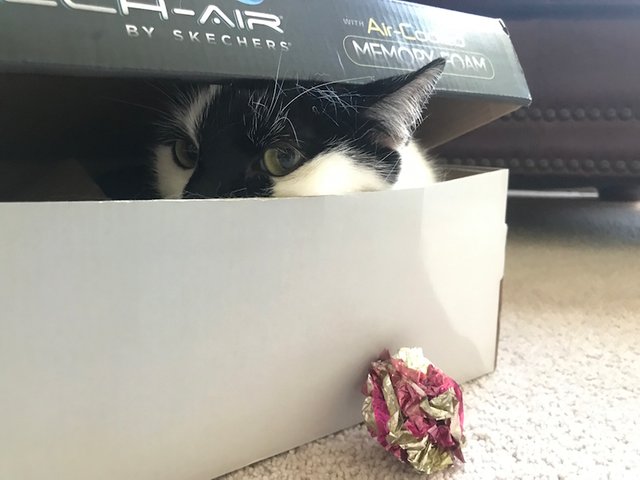 ---
Tiger, close-up.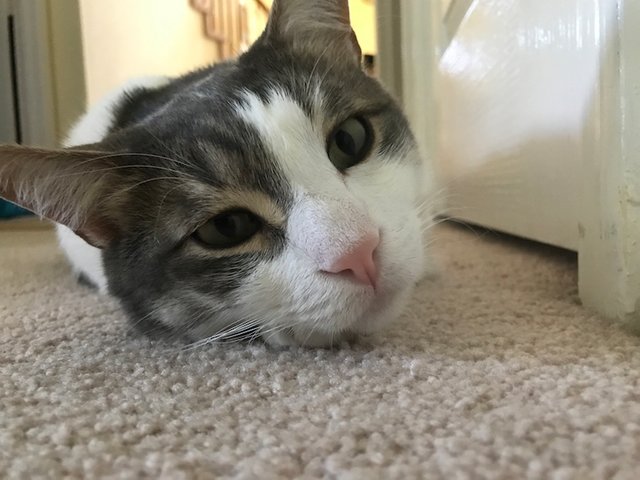 ---
Blaze refusing to look at me, Tiger in the background.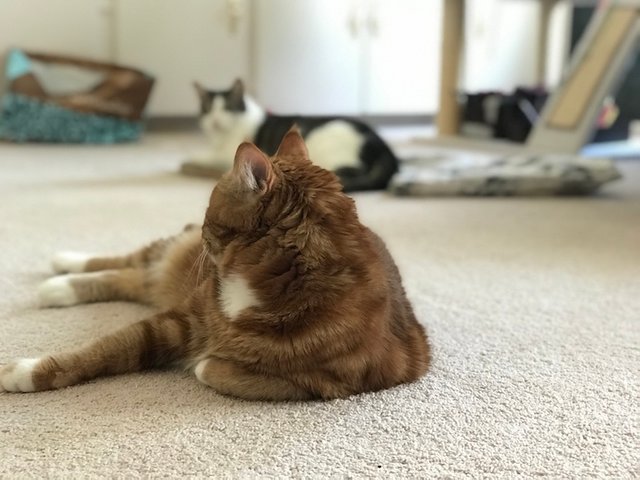 ---
Cleo stretchin' out on the table.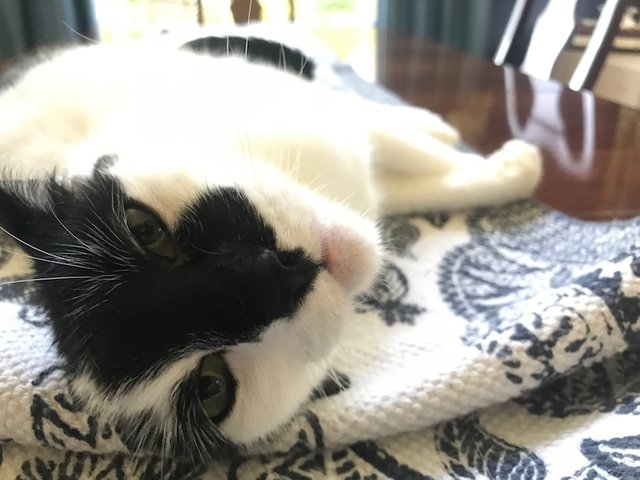 ---
Kenji outside.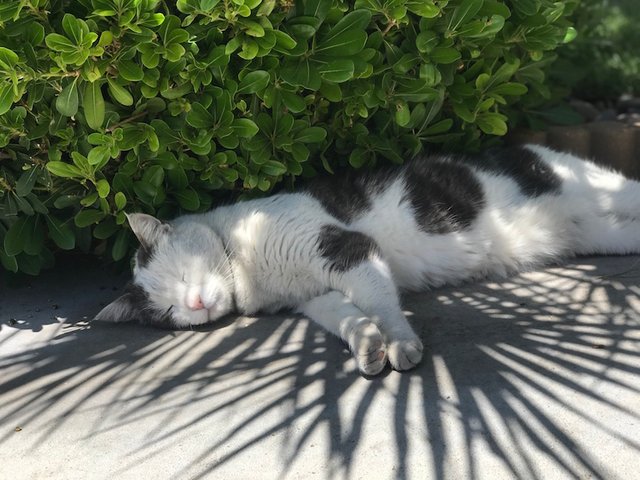 ---
Tiger playing with a bag.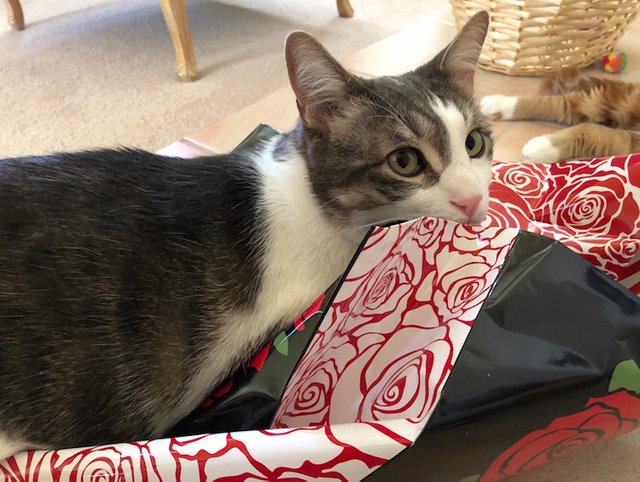 ---
Group photo!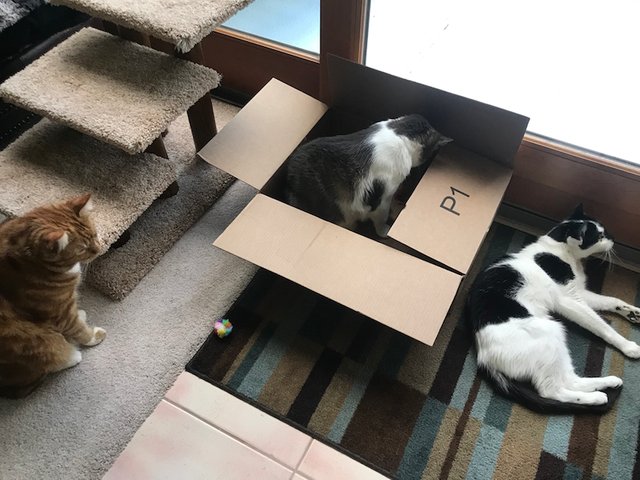 ---
---