Grapthar's Daily Cat Photos! Cats Around the House!
Due to all the Christmas action downstairs, the cats have abadoned their front room Empire and began to reconquer the dining room and kitchen. It was a bit overcast for some of the day, so the pictures are a bit dark, but they did pose for me, so I can't complain much. Enjoy!
---
Staring deep into the lens.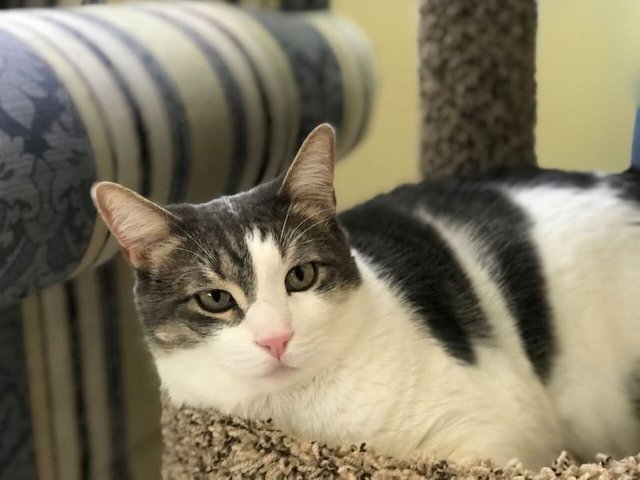 ---
Cleo chillin'.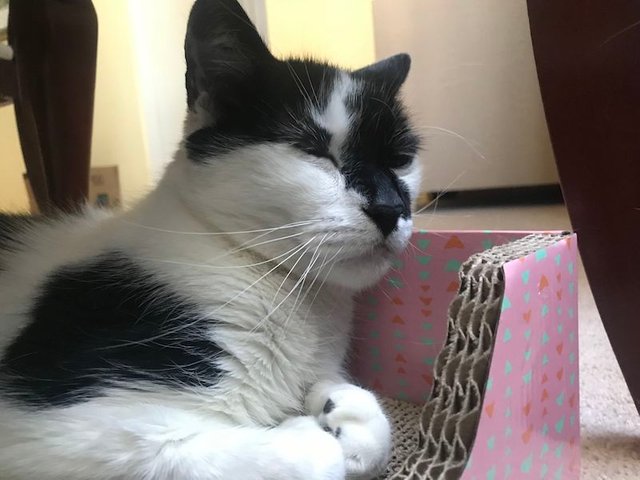 ---
Blaze up close again.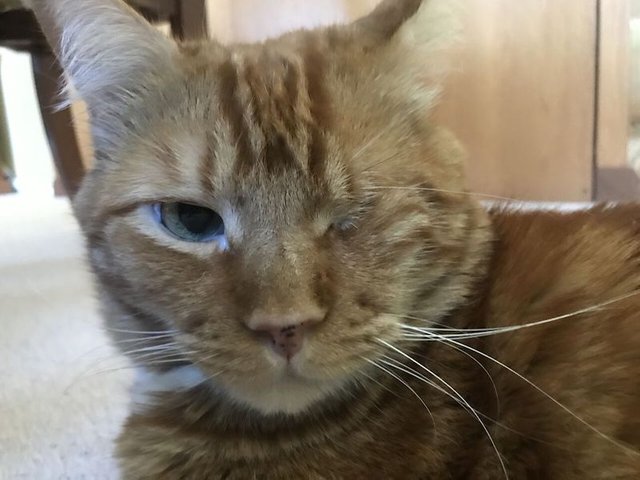 ---
Tiger rolling around.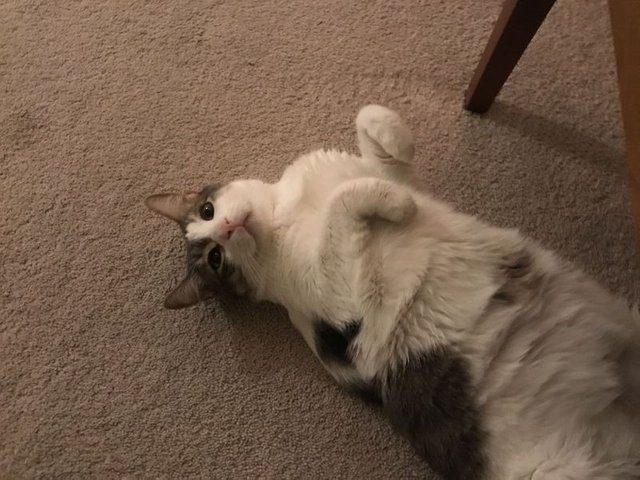 ---
Cleo ditching Blaze.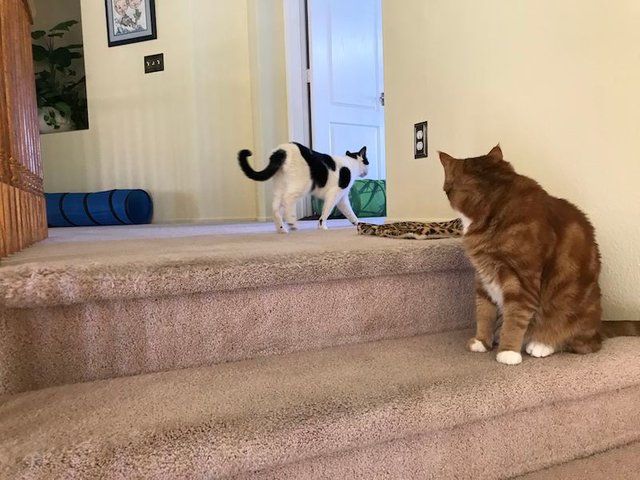 ---
---