Grapthar's Daily Cat Photos! Big Ol' Feline Foto Dump! Guest Appearance by Kenji!
Once again, all three cats spent most of the day upstairs, in the sun, enjoying their new cardboard cirlce-bed-things. They really love these, which is why we had to get two, as there was a bit of competition, lol. I also got a nice shot of Kenji out front, looking very poised. Enjoy!
---
Blaze, lookin' good.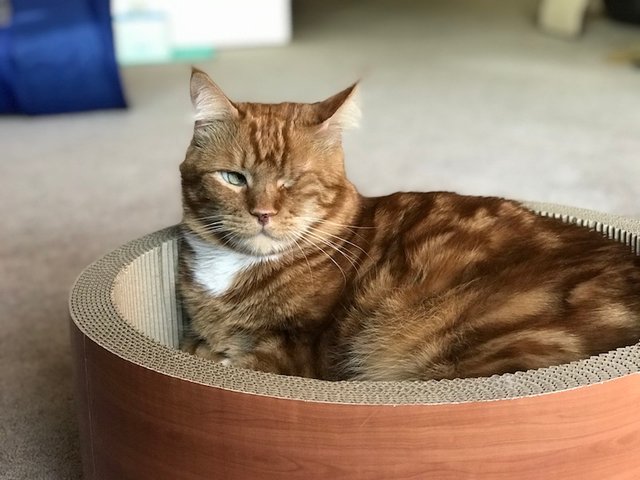 ---
Tiger, solo shot.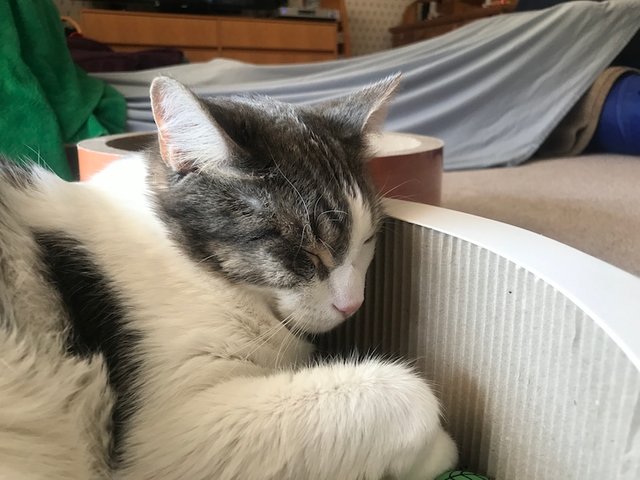 ---
Cleo, curled up.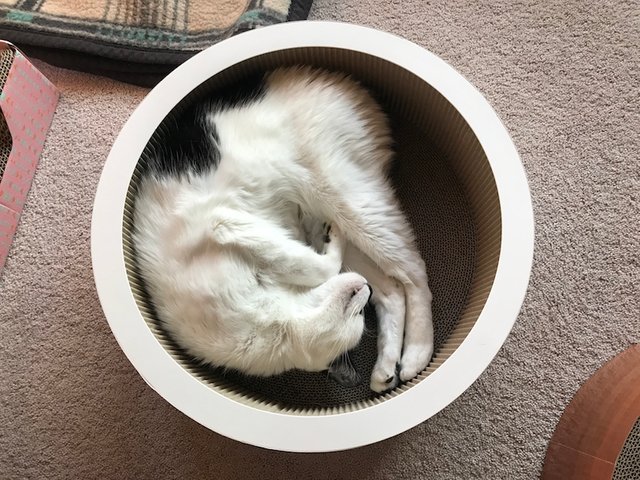 ---
Kenji looking awesome.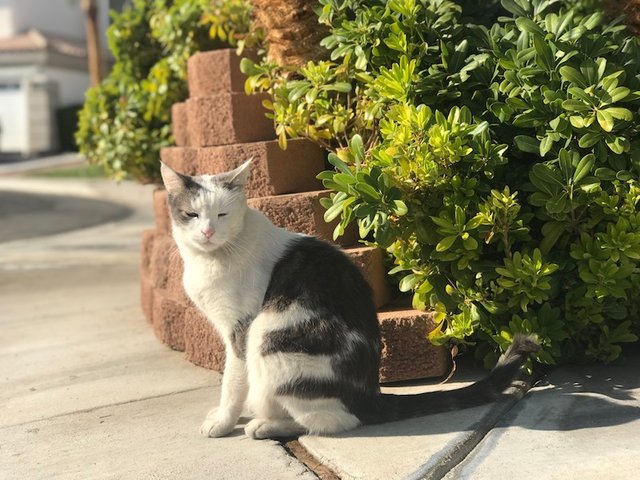 ---
Blaze, with Cleo behind.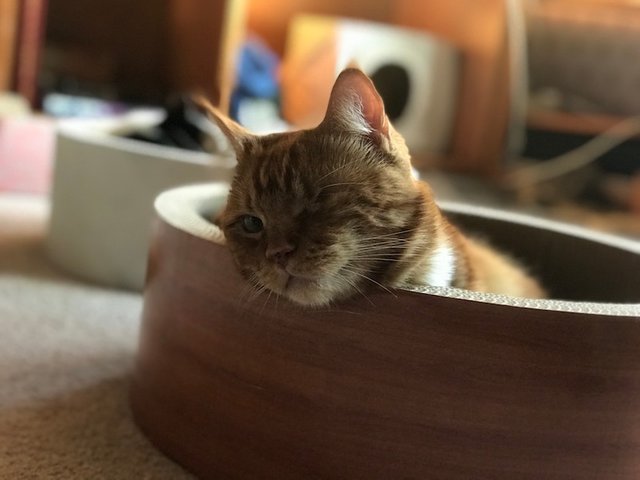 ---
Blaze, with Tiger behind.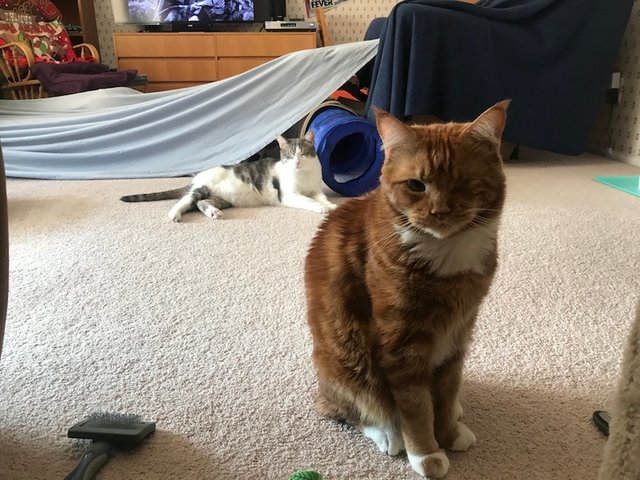 ---
Cleo and Blaze, Yin and Yang.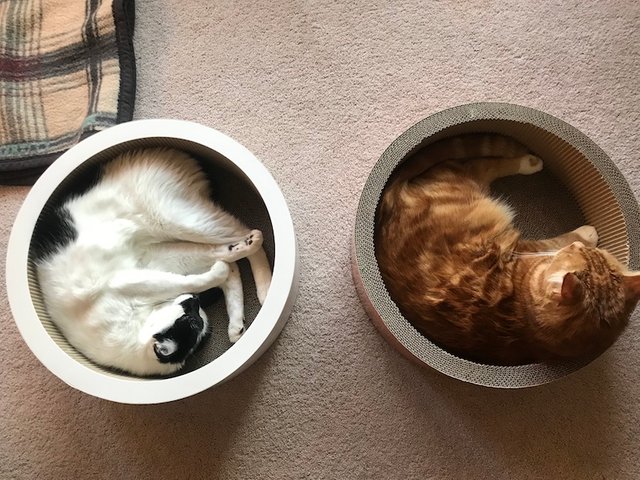 ---
Blaze and Tiger, using their new water fountain.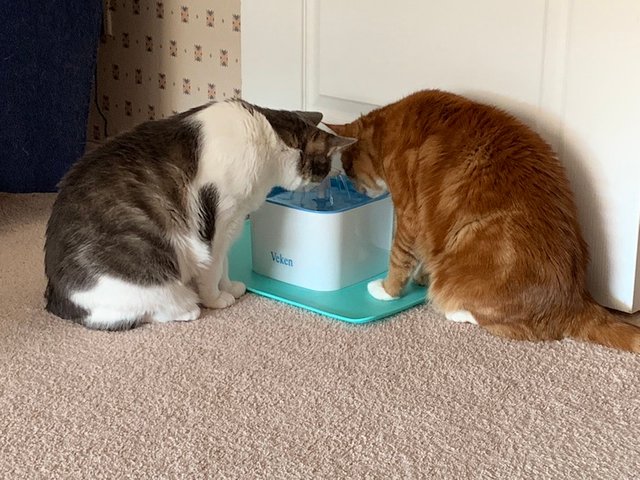 ---
Ultra close-up, goofy Cleo.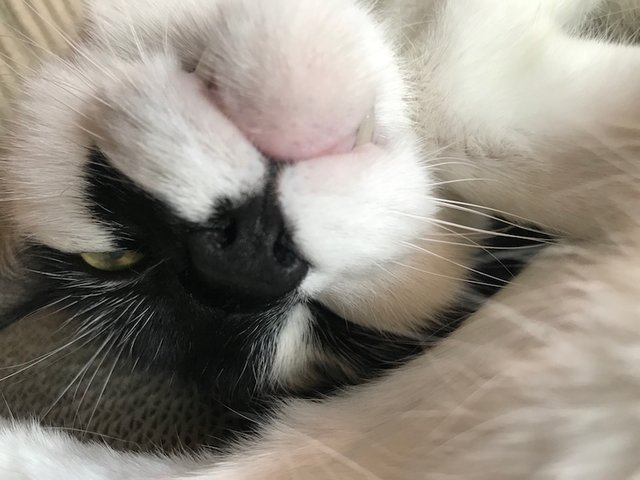 ---
Cleo and Tiger, sunbathers.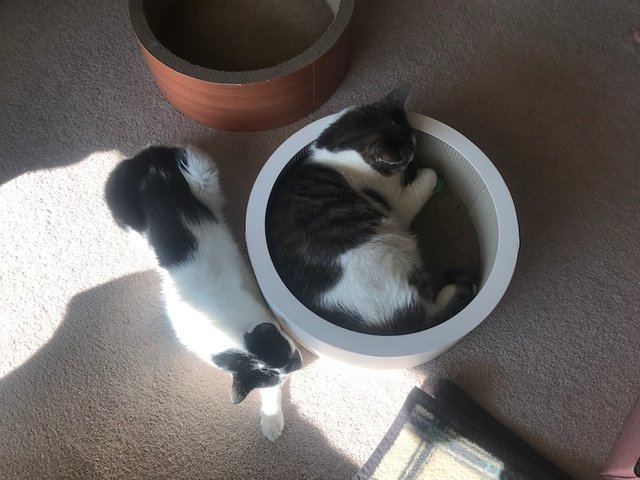 ---
---