Well it's been nearly a week since the last successful yawn on film, so I was pretty stoked today that Tiger decided to be kind of enough to do it when I had my phone out. The other two were just as lazy as the last few days, no action, lol. Hope you enjoy!
---
Tiger yawn.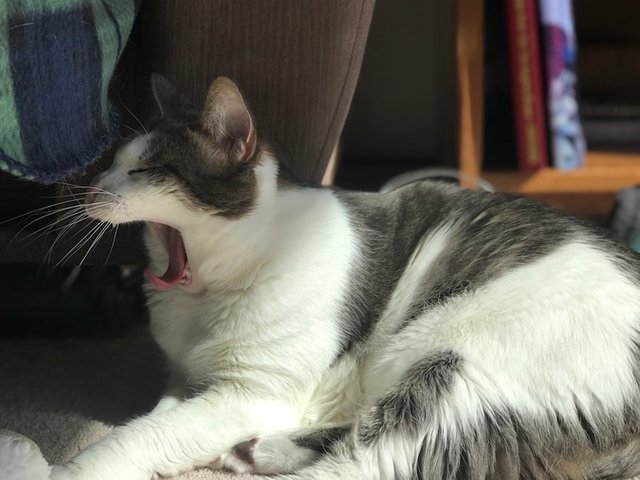 ---
Lazy Blaze-y.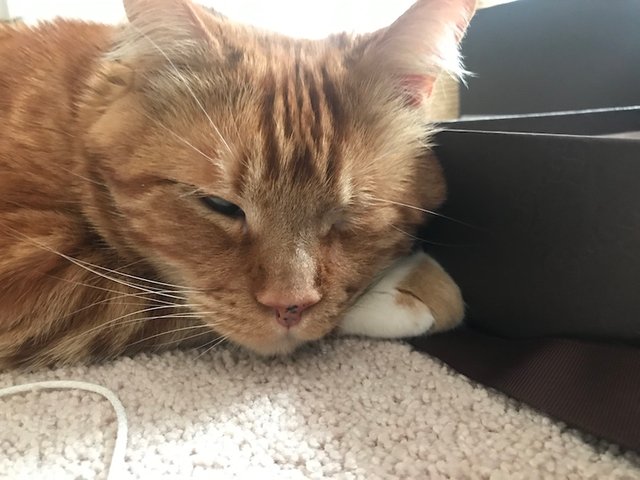 ---
Cleo, napped out.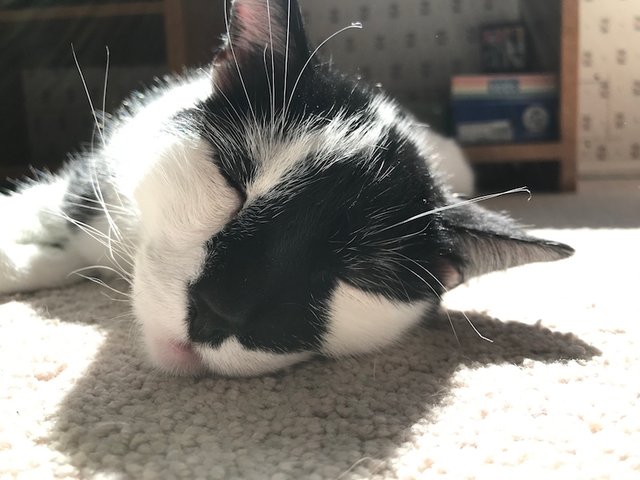 ---
Tiger again, rolling around.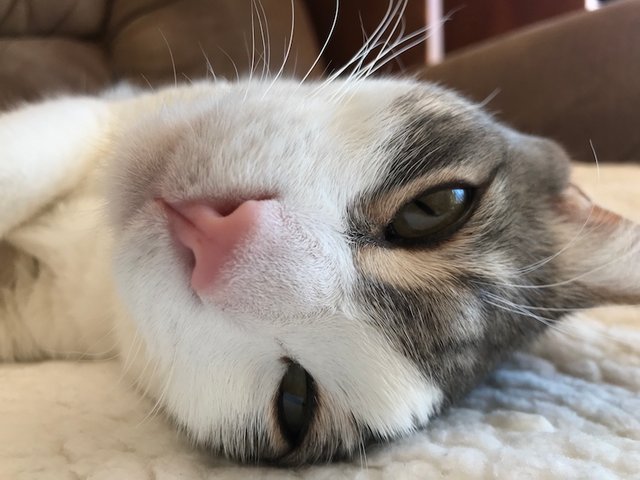 ---
Blaze, guarding his scratch-carpet.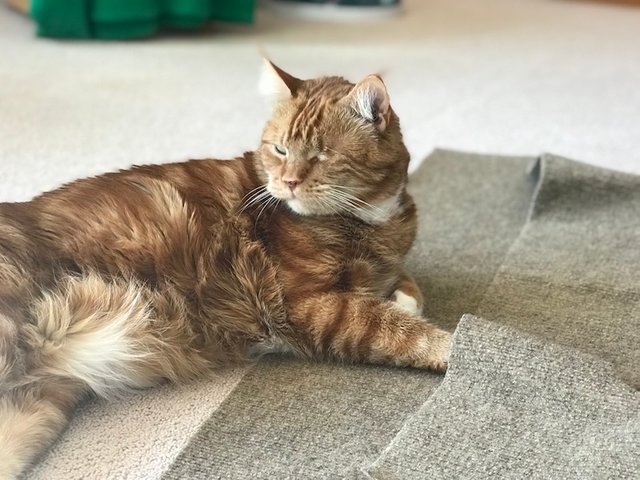 ---
---