Grapthar's Daily Cat Photos! Happy Caturday One and All!
Not much to report, I did manage one shot of each today. I had to chase Blaze down, as it was Caturday and I couldn't not include him, but for most of the day he REFUSED to be photographed, turning his back to me or running off. I caught him relaxing on a table after dinner, so all was well in the end. Enjoy!
Cleo in the sun, chillin'.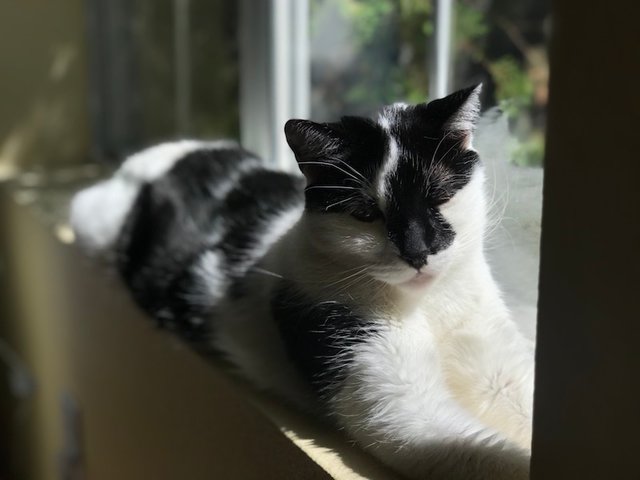 ---
Tiger in his basket.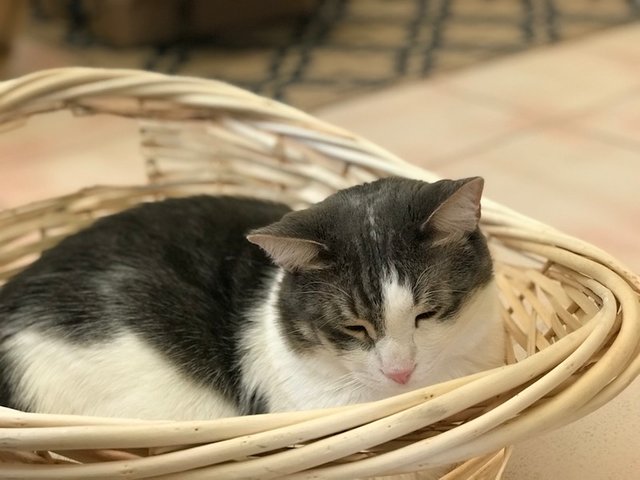 ---
Blaze on the table.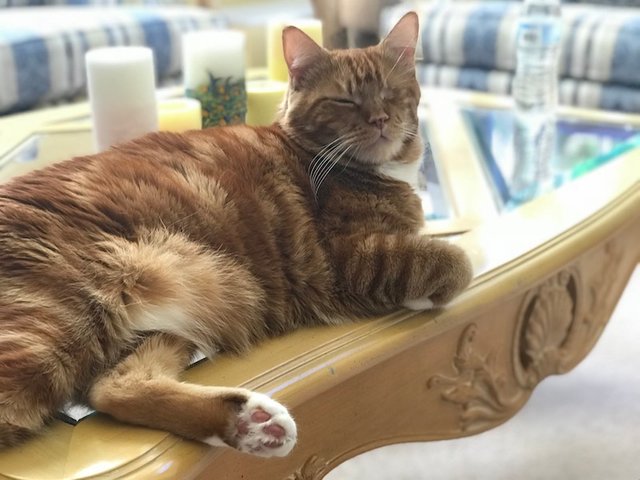 ---
Blaze turning his back to me, today's M.O.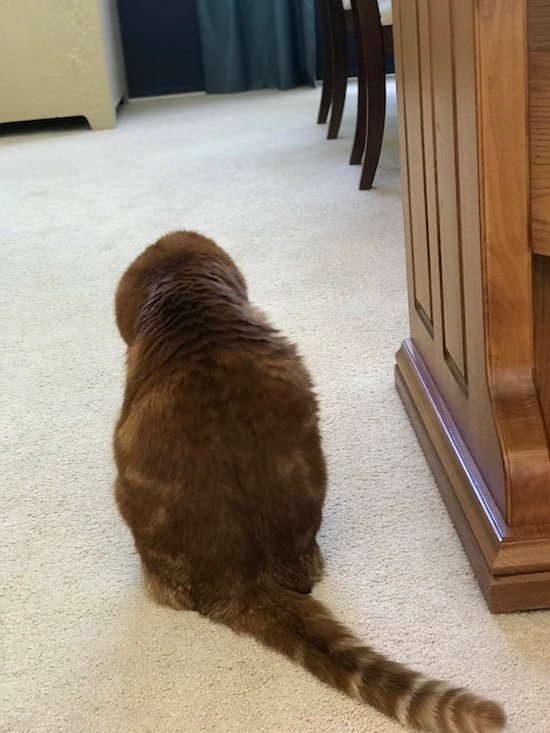 ---
---
---