Happy Sunday all!
My Human was amused by the the way this photo happened to turn out, and insisted that I should put it on my blog, so here we go: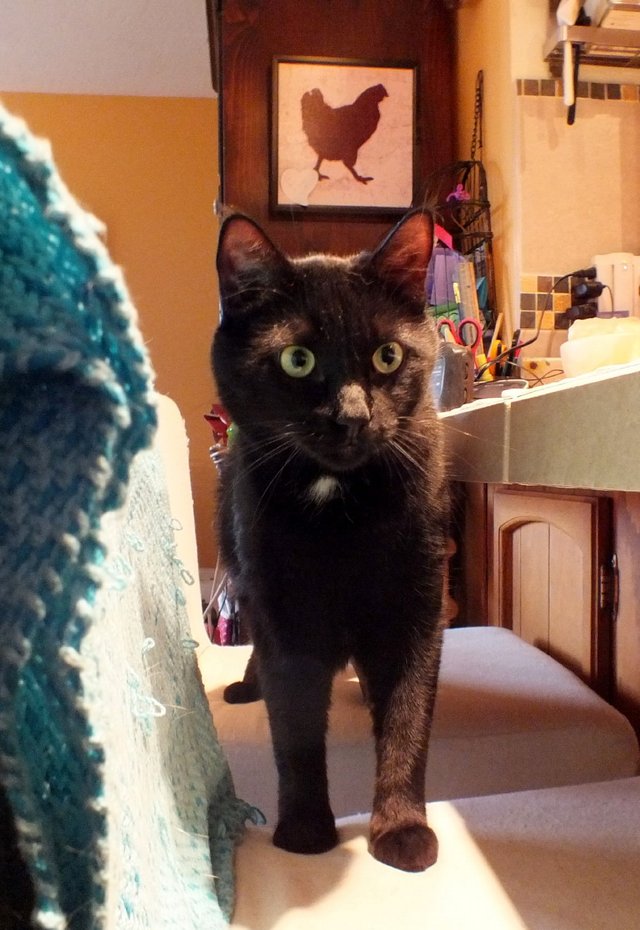 Was I thinking about chicken? No, actually I was thinking of pouncing on the DOG!
I do like chicken, so having that chicken sitting above my head like a "thought bubble" isn't entirely out of alignment with the truth.
But it reminded me of an old plan I had, for part of this blog: I was going to do a weekly "Art of the Cat" article about various aspects of cats in art, through the ages.
Now that I am a little more "established" here, I might take up that idea again!
For now, I think I'm just going to go have a nap.
We have a houseguest arriving tomorrow, for about ten days. Fortunately, she does like cats! Even so, houseguests can be exhausting and I don't like changes to my routine...
Hope you are all having a beautiful Sunday!
=^..^=