Yesterday I heard my dog barking, so I ran in the house and grabbed my camera. I heard a scream, it was a c-c-catfight!! Photo by Nick Thompson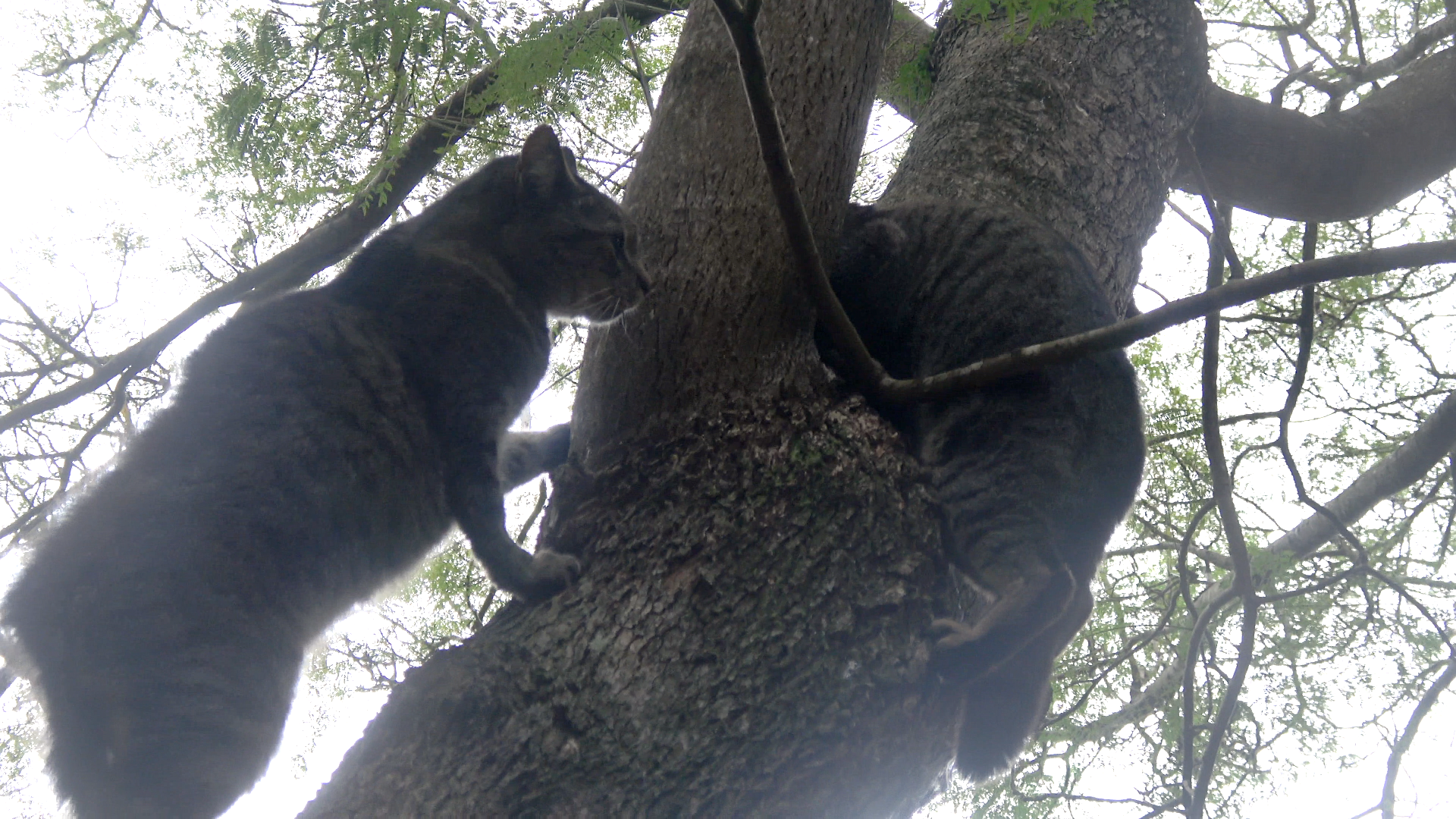 I ran up to the commotion and to my surprise it looked like I now had two Bubba cats in the tree, however one of them was not liking his new mirror, so he told him to go! Watch the short video clip below.
If you like this post please upvote and follow me @honusurf for more!