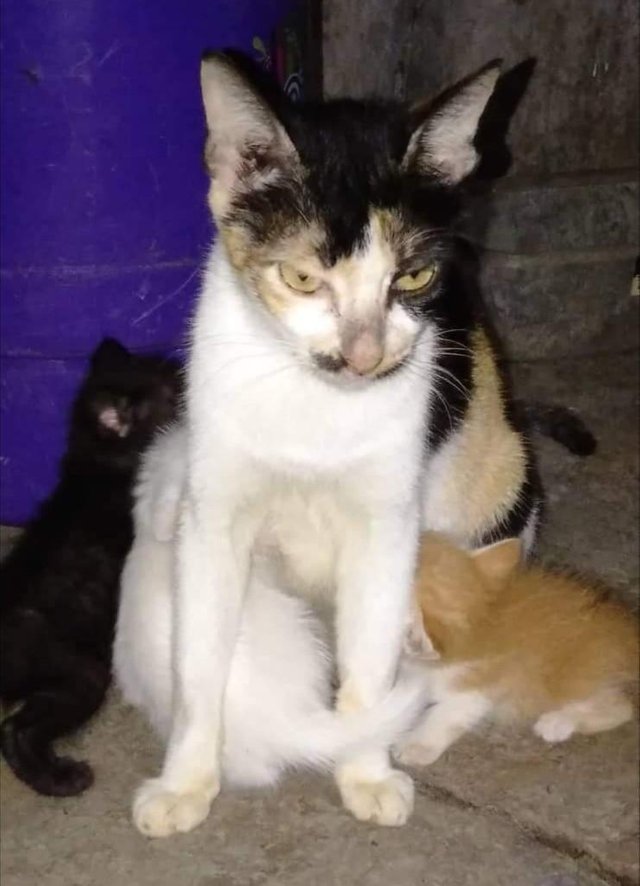 This is our cat she is technically the grandmother of these kittens. She is doing her granny duties but wait, does that include breastfeeding? Funny when I first saw this scene and today I had seen it once again so I took some photos.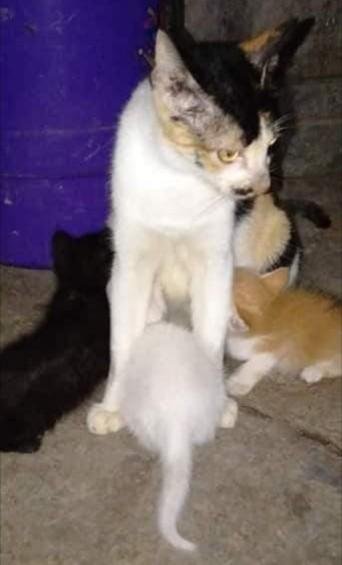 Granny Cat may not look too happy about this duty but it has to be done or else these poor kitties will starve. That's how most grannies are. They will do everything they can for their grandchildren. I was touched by this scene because I was reminded of my grandmother. I grew up in her arms literally although my mom is capable and available but I guess grannies are as excited as the moms. I don't know about you guys but that is how most our grannies are.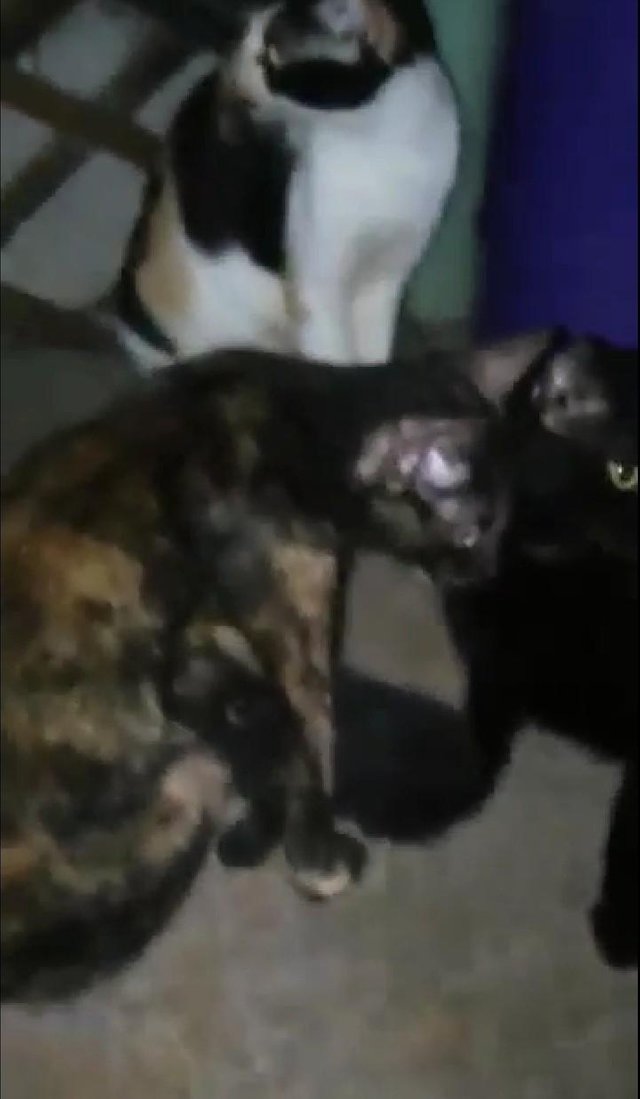 This is the real mom of the kitties she arrived and relieved granny and took over the duty. Another funny realization I had. Rearing the kids is indeed a shared responsibility not only between spouses but that could also include grandparents base on my personal experience
Hope you were inspired by my cats as much as I did.