We've seen a plethora of mice and moles. Today must have been the second time when our cat brought in a bird. I was making dinner at the stove when I noticed the cat entered the kitchen holding something in its mouth. The prey was limp.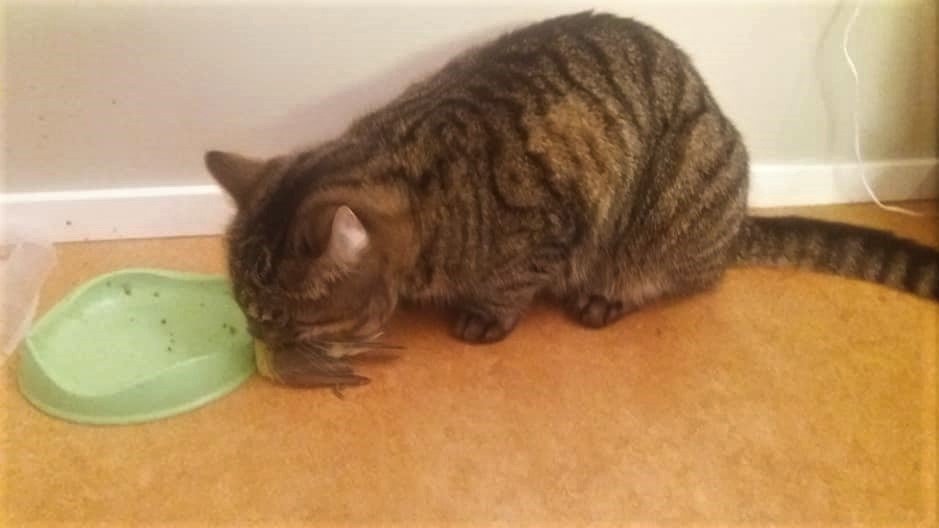 When I took a closer look I noticed it was a bird. The cat was about to begin eating it when I stepped in. We do not want a bloody mess on the kitchen floor. I took the bird to the patio, photographed it and put it away.
I wonder what species that bird is.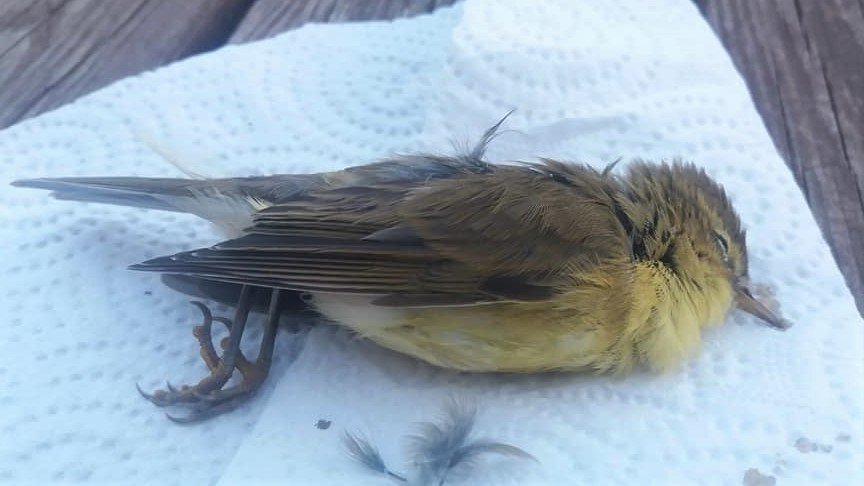 Today's prey