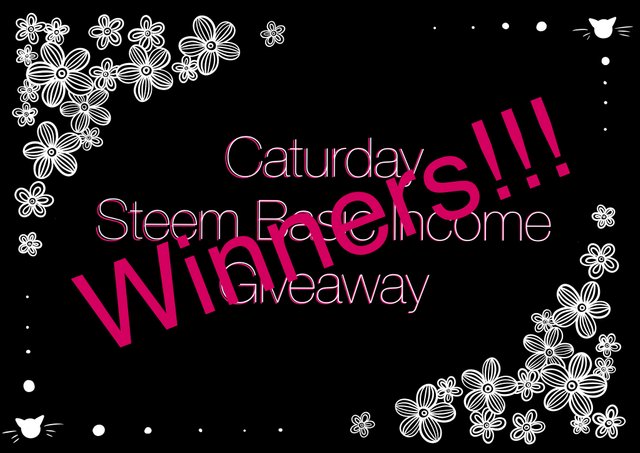 Thanks all for participating in the Caturday SBI Giveaway #12
The quiz for this week : "What is Pepper's special skill that took me 3 months to train her? " is on the video below.
Thanks for sharing the latest best photo of your kitty as well.
It made me super happy to see your precious kitty friends.
I received 1 entries this week.
3 shares go to @whatisnew.
Congratulations!
The proof of transaction is below.
キャタデー SBI ギブアウェイ #12 にエントリーしていただき、ありがとうございます。

今週のクイズ :"私が3ヶ月かけて教えた、ペッパーのスペシャル特技とはなんでしょう?"は下の動画をみてください。

ニャンコの写真もありがとうございました!

今週は1名のエントリーがありました。
今週のギブアウェイは3つ、@whatisnewさん、おめでとうございます!
以下、送金しました。

See you all at the next Caturday SBI Giveaway!
また次のキャタデー SBI ギブアウェイでお会いしましょう!