Son just sent a picture. Said that his cat named mittens once again caught the mole. Says it's the same mole all the time.
This time he and the children took the mole to a field far away from home.
Why the cat's name is mittens? I don't know.
Сын недавно прислал фото. Говорит, что его кошка по кличке Варежка в очередной раз поймала крота. Уверяет, что это всё время один и тот же крот.
На этот раз он с детьми унёс этого крота в поле подальше от дома.
Почему кошку зовут Варежка? Не знаю.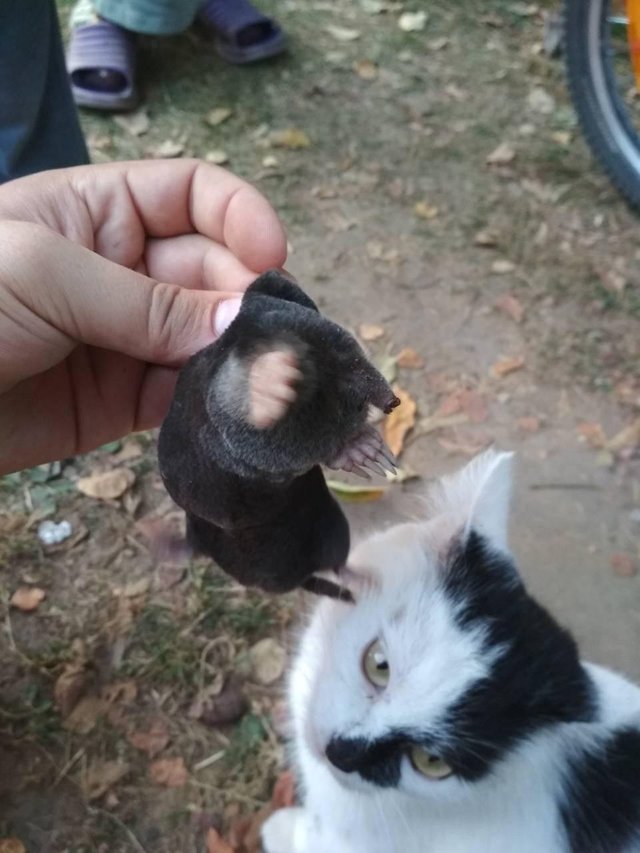 Сhallenge "Daily Pet Photography" #dailypetphotography by @kona
Thanks for reading...
Follow Me For Daily Posts!
Good luck and have fun!
@cleverbot, @automation & @banjo , поднимайте стим!