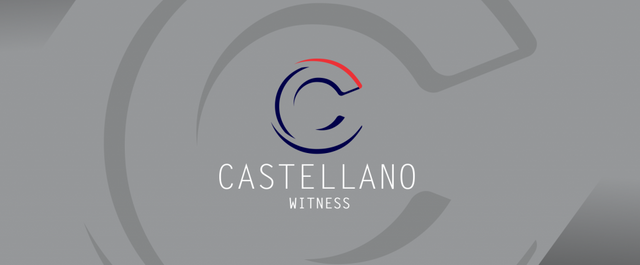 Quite some time ago, @blocktrades and @openmic started a contest (which already has its winner), in the second round of the contest, the criteria for choosing the winner was the one that had the most interaction in the comments box. That's how those followers and companions of each of the contestants devoted themselves to support them with a cascade of comments of admirable flows. However, there were some contestants who, far from a flow, received raindrops of support. These were the Hispanic participants.
In the contest it made an appointment half a planet. Representatives from the USA, Europe, Asia, Africa and the Hispanic world took their places, made their videos and waited to see the reaction of the public. One of the reactions that most caught my attention was that of the African community, a user of Nigerian origin, with a heart full of ideas and a suitcase full of hopes and clothes, told everyone of his desire to represent his people in SteemFest. The number of African brothers who filled the post with comments was really overwhelming (and he was not the winner...). People from all over gave their unrestricted support. I wondered: Is there only one community within the African world of the platform? I doubt it... However, those comments conveyed to me unity, as if all of them had understood that by supporting one, they all supported each other. I didn't read competitions, enmities, misunderstandings or rejections. Aren't there? I suppose so, that's normal. But this was no reason to tie his hands and not leave his comment to his compatriot.
I checked the comment box of our Hispanic participants, and I only saw dust and digital steppicursors. How can it be possible that the largest and most active community in the entire chain of Steem blocks is the least represented in a contest of this kind? Are we not reading/curing, and instead we don't take our eyes off the "publish" button and promotion channels in Discord? Will it be the differences between characters and communities that prevent us from coming together to achieve a common good (the representation of the Hispanic community in the most important off-chain event of the platform)? I don't know, I have more questions than answers to these situations. What is certain is that the division is real, that bad competition overwhelms healthy growth and if things continue like this, those who are on top are the ones who are going to fall the hardest. Some alternative pseudo-Steem are already benefiting from this situation of widespread hopelessness. We must all, users, leaders and investors, assume a less selfish, more pro-active attitude that benefits everyone equally.
We must remember that...

We will have our differences, but we all want to go to the same moon on the same rocket.
 
Post written by @miguelvargas.

Castellano a conglomerate were the bigger picture is built on synergy from the little ones.

Find us at our Discord Server

---
---
Posted from my blog with SteemPress : http://reveur.rockdio.org/2018/10/16/reflections-on-the-hispanic-community-strengths-and-weaknesses/
---