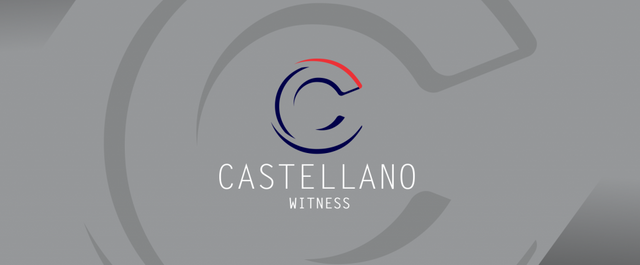 This year, we will celebrate the ever expected SteemFest in Krakow, Poland. The most important characters and projects in the Steem blockchain will be quoted at the festival to share ideas and a few drinks.
Some whales in our ecosystem have created several contests to offer a ticket, with all expenses paid to Krakow. Such is the case of @blocktrades together with @openmic, Those who chose our beloved @Anomadsoul to carry out a contest for all the Steemians. In it, those desirous of so longed prize, had to make a video where they would talk about their life, their desires, what they have done on the platform and what they want to do. After a very difficult classification process that was recorded with more than 150 videos, a total of 13 participants advanced to the next round where they had to make another video explaining more in deep the answers of the first video. The contestant with the highest number of comments supporting him, would win the maximum prize.
with a total of 998 comments, the winner who will go to Krakow is...@Coruscate!
 
We wholeheartedly congratulate this excellent Steemian who, with his enormous heart and highly appreciated charisma, received the support of almost a thousand people. All the effort she has put into creating networks, true friendships, has paid off.

 
It should be noted that among those 13 participants who classified the second round were 4 representatives of our Hispanic community! His perseverance and commitment to the platform, was clearly observed in each of his videos. They, each from their area of expertise, are exemplary users worthy of imitation. To them is dedicated this publication, we wish wholeheartedly to know their names and what they do.


 
@Betamusic, excellent singer, Spanish dolphin and creator of the singing contest!; @Nnnarvaez, founder of @Reveur, @Bebeth and @Castellano, bot developer and great connoisseur of the blockchain; @Siomarasalmeron, outstanding musician in folk music, creator of initiatives that seek support for competitions such as #openmic; @Ylich, prominent curator of the Hispanic community and administrator of the healing project @la_colmena.
That little paragraph is an unfair introduction for those great users who each deserve a large publication of more than ten thousand characters. For reasons of time and practicality, we limit ourselves to summarize your work in that way and we wholeheartedly invite all our esteemed readers, who go to each of the profiles of the users mentioned, follow them and read their publications to learn about the Great job each one does for the Hispanic community.

Castellano a Witness were the bigger picture is built on synergy from the little ones.

Find us at our Discord Server


 

---
Posted from my blog with SteemPress : http://reveur.rockdio.org/2018/09/25/hispanic-representatives-example-of-constancy-and-improvement-steemfest-contest/
---