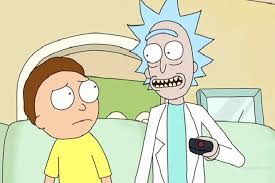 FROM WIKIPEDIA: Rick and Morty is an American adult animated science fiction comedy series created by Justin Roiland and Dan Harmon for Cartoon Network's late-night programming block Adult Swim. The series follows the misadventures of cynical mad scientist Rick Sanchez and his fretful, easily influenced grandson Morty Smith, who split their time between domestic life and interdimensional adventures.
https://en.wikipedia.org/wiki/Rick_and_Morty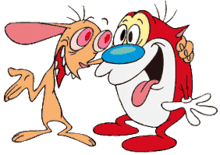 FROM WIKIPEDIA: The Ren & Stimpy Show is an American animated series created by John Kricfalusi for Nickelodeon. The series follows the adventures of title characters Ren, an emotionally unstable chihuahua, and Stimpy, a good-natured, dimwitted cat.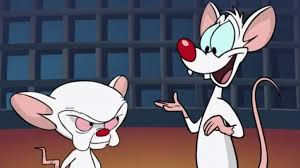 FROM WIKIPEDIA: Pinky and the Brain is an American animated television series. It was the first animated television series to be presented in Dolby Surround and the fourth collaboration of Steven Spielberg with his production company, Amblin Television, and produced by Warner Bros. Animation.
https://en.wikipedia.org/wiki/Pinky_and_the_Brain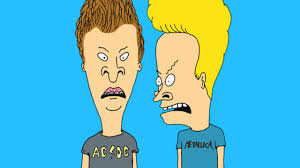 FROM WIKIPEDIA: Beavis and Butt-Head is an American adult animated sitcom created and designed by Mike Judge. The series originated from Frog Baseball, a 1992 short film by Judge originally aired on Liquid Television.
https://en.wikipedia.org/wiki/Beavis_and_Butt-Head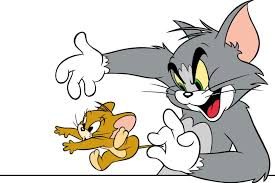 FROM WIKIPEDIA: Tom and Jerry is an American animated series of short films created in 1940 by William Hanna and Joseph Barbera. It centers on a rivalry between its two title characters, Tom, a cat, and Jerry, a mouse, and many recurring characters, based around slapstick comedy.
https://en.wikipedia.org/wiki/Tom_and_Jerry