Yesterday I and my family visited the Louwman museum. A car museum that covers two hundred and fifty antique and classic motor cars. There we saw the beginning of the development of cars to the present.

Of course we saw cars that were actually coaches with draft horses. Hence the term "horsepower" still used today.

Cars from famous people and movies
The most special I found a number of cars that have been from famous people.
Cars from Elvis Presley, Prince Bernard, Winston Churchill, James Bond's car, Cars used in the Godfather and many others.

A great day out. And to a museum where I initially thought of why does my daughter like this? She was the one who really wanted to go there. But now I understand why.

She has seen on TV how people drove years ago in cars and she thinks that the design of these old cars is simply a lot nicer than what we see on the road nowadays.
A child of her father!
See the museum information here: https://www.louwmanmuseum.nl/?sc_lang=en
---
Fellow Steemians, have the best day!
Life is for living, so live it! - @s3rg3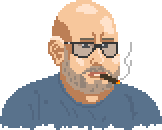 ---
I am a witness with our developer group @blockbrothers for the Steem blockchain.
If you want to support us we would appreciate your vote:

Or set us as proxy and let us vote for you:

---
We build Steemify, a notification app for your Steemit account for iOS.
Get it Here: